4 Tips on Communication to Make You Appear Mentally Strong
Learn about the communication habits of mentally strong people
28 Jan, 2017
4260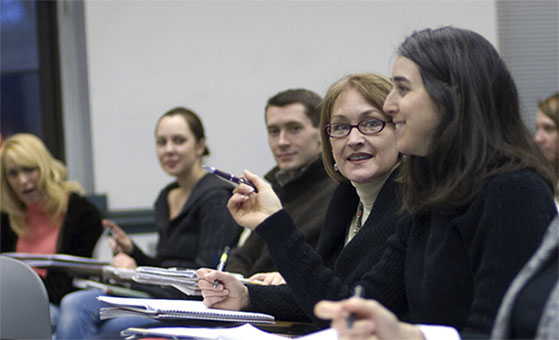 Communication skills are an integral part of building personal and professional relationships and hence, it is important to enhance them consistently. Better communication enhances the negotiation skills as well which in return is an essential quality for becoming a leader. Here in this blog, we have discussed some tips which are synonymous with communication habits of mentally strong people.
Here are some of the traits and morals on which mentally strong people take a stand anyhow. Read further to know how you can boost your communication skills in the long run:
1. Have control over your emotions when you communicate with someone
Never reveal your emotions in front of someone when you are having a professional conversation. It is always essential to keep your calm and talk in a normal tone. If you feel anger at some point in time, try to curb it instead of losing your control over what you are speaking.
2.Be a good listener
Let others put their points and views as well when you are conversing with someone. Never try to push through your opinions on the fellow person as this will make you appear like a dictator and not a leader. Always listen to the perspective of other people and then decide what would be the right thing to do in the end.
3. Sound honest and real while you communicate
Be as much truthful about yourself as you can if you wish to garner fruitful relationships with the people around you. Never try to fake or make up stories about yourself because if you are caught after a while, you'll have to make up another story to cover your previous lie and the situation will go on and on.
4. Keep your word and never pull yourself back on that matter
Mentally strong people are confident and assertive on what they say and never back off from the promises that they keep. Never talk about certain things beforehand if you are not sure if you would be able to complete them. But, when you do, make sure you get them done anyhow otherwise you might lose the trust of people.
Hope the tips mentioned above might have helped you to gain some insight into how to communicate better and stay mentally strong while you are conversing with someone. So, keep these tips in mind for the next time and show leadership abilities on your part.
Assignment Desk is a pioneer in providing assignment writing services to the students based in the UK. Our services are currently active in Birmingham, Manchester, Leeds, Southampton, Bradford, Bristol, Cambridge, Canterbury, Chelmsford, Liverpool, Sheffield, Winchester, England, Northern Ireland, and other major cities across the UK. With a wide academic reach, we have successfully reached out to a large number of students and have fulfilled their academic requirements. If you too need our professional assignment help services, or you need communication assignment help then you can register with us and put an end to your academic writing worries.
Contact us right away and get exciting discounts on your order!
FREE Features
Topic Creation

Outline

Unlimited Revisions

Editing/Proofreading

Formatting

Bibliography
Get all these features for

£121FREE