5 New Year's Study Tips for College Students
Ways to Make Your New Year's Study Goals Last Till the End!
29 Dec, 2016
4090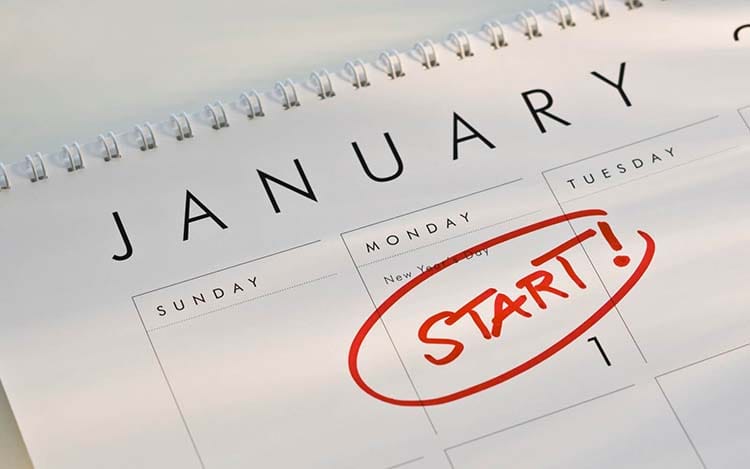 Santa Claus came and went as the year marks its end to a great start in 2017. Having enjoyed the Christmas break to its fullest, now is the time to gear up for a rocking New Year both in academics as well as on the personal front. As the new term of the college would start soon, it is important to plan out the future course of action in advance.
With the beginning of the New Year, it is necessary to revamp and re-prioritize one's approach towards academics. The start of the new college term can serve as a great opportunity to make strong study goals for the upcoming year. Have a read on some tips to improve the study habits this New Year as a college scholar:
1.Plan Out Your Study Schedule:
The most important decision that you might consider this New Year regarding your academics is to create a study plan. To plan the study schedule could be the most integral part in boosting the confidence and motivation on a regular basis. You could plan out the pattern of studying in the upcoming time as this year ends. The winter vacation gives you ample introspection time over one's schedule and habits to make reforms to the same. Hence, once you would enter the new academic term of your college, you could start afresh with a new study plan.
2.Try to Be Realistic:
It is good to have a study plan in advance. But, most of the students try to plan out things which they are never able to fulfil on their part. For instance, if you have planned out to sleep only for four hours at a stretch and make it up to your academic score throughout the next year, then it's time for you to re-assess your decision. As vital is planning out, it is equally important to have a realistic approach. For this, one must be aware of one's capabilities and thus must make study resolutions accordingly.
3.Make Shorter Routines:
As the year is ending and a new phase of life is coming soon, most of us sit down to prepare a routine for ourselves. It is a common disposition of the college students to plan out an entire month by writing down the course of actions they would undertake for the duration. However, the sad part is that the scholars are never able to abide by the same. They somehow tend to procrastinate the deadline. Hence, it is recommended that the students should prepare shorter routine reminders for themselves on a daily or hourly basis. As they will go on to achieve the daily deadlines, they would feel more motivated to complete the bigger picture of their study resolution.
4.Mark Key Occasions:
As the new year would come, it would bring with itself new sets of key dates like national holidays, exam schedule, assignment writing, submission dates and so more. Hence, as the students set themselves to start a new academic journey, they must record these important dates or occasions to set pre-defined goals for themselves. By doing this, you will never run out of time to meet the prescribed deadlines.
5.Make Your Own Study Strategy:
There are times when the students tend to do a lot of hard work but are still not able to get the desired results. It is not the quantity of study which matters; the students should strive for doing the qualitative study. Hence, it is recommended that the scholars must make their own strategy to optimize the academic results. For instance, if they are more productive during the night, they should implement long night study. It is all about doing the analysis of the strategy that would work best for them.
So now that you must have understood the need to prepare a proper study plan, you can make a great start of the New Year by excelling at your academics. Wishing you a successful and glorious New Year!
FREE Features
Topic Creation

Outline

Unlimited Revisions

Editing/Proofreading

Formatting

Bibliography
Get all these features for

£ 121FREE