5 Intriguing Facts That You Need to Know About Saint Patrick's Day
Interesting facts regarding St. Patrick's Day which you might have not known
16 Mar, 2017
3692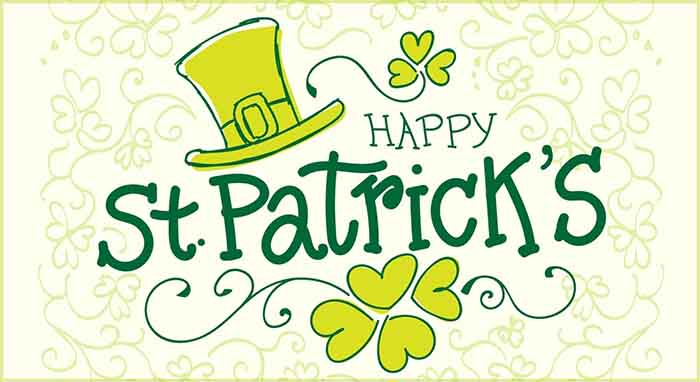 St. Patrick's Day is around the corner, and celebrations have already started to mark this festival's beginning. This particular day holds a special importance among the Irish people yet it is nowadays celebrated across the world barring any community or creed. There is everything special about this day including the food, parade, the clothes that people wear and much more. And so, we thought that you might be interested in knowing the traditions and facts which are crucial to this event and summed up everything for you in this blog.
Below are some of the interesting facts related to St. Patrick's Day which you should know. Take a read through these points to learn more:
1. Who is Saint Patrick?
Saint Patrick remains to be a religious figure in Ireland. It is said that he was kidnapped and forced into slavery at the tender age of 16, but somehow was able to free himself and returned to his native country. During his captivity period, he was guided by visions which made him practice Christianity and dedicate his life to the missionary and spreading this religion.
2. What is the myth behind the Shamrocks or the Three Leaf Clover?
Clover is regarded as a sacred plant among the Irish and it is said that Saint Patrick used it as a symbol for explaining the connection between God, people, and the Holy spirit. Moreover, he had significantly contributed to the building of several educational institutions and monasteries in the region of Ireland.
3. What is special about wearing the green colour on this day?
Green symbolises the Shamrock which was used as an example of Holy Trinity by St. Patrick. The colour was then adopted by his devotees so as to pay homage to this work and teachings that he spread among the Irish people. In fact, there is a special green harp flag which is used to mark this special occasion. From food to clothes, everything needs to have a green element, and thus this makes this festival unique in itself.
4. What is special about the St. Patrick's Day parade?
The parade usually starts in the afternoon after paying reverence to St. Patrick in the church annually on 17 March. People dressed in green clothes head out in the streets of the countries and cities around the world which celebrate this occasion. There is also a march around the city carrying mannequins and trucks which give a glimpse of the life of St. Patrick.
5.What are some popular dishes which are made on this day?
People organise a big feast for their family and friends on St. Patrick's Day, and it is customary to make corned beef and cabbage, Irish Soda bread, and Green Egg and Ham on this occasion. An interesting thing to note is that people use a lot of green color in their dishes during this particular day.
St. Patrick's Day is one such occasion which brings people together to celebrate in a grand manner despite their religious beliefs. Everything about this day leaves a message of peace, love and strong bond between the people, and thus we should imbibe the same spirit of this festival in our lives and wish for a better world which is free from the evils such as racism, terrorism, and ensure equality for all.
Assignment Desk is one of the leading assignment writing service providers in the UK. We have a team of professional writers who have been recruited from the leading universities across the UK and have immense experience in guiding students at different academic levels. Moreover, we make sure to recruit the best academic writers so that our clients get excellent writing services and stay satisfied with our assistance.
Place your order today and get exciting discounts!
FREE Features
Topic Creation

Outline

Unlimited Revisions

Editing/Proofreading

Formatting

Bibliography
Get all these features for

£121FREE