Effective Tips to Study Better than 99% of Your Classmates
How Can You Outperform Your Classmates Easily?
03 Jan, 2017
4050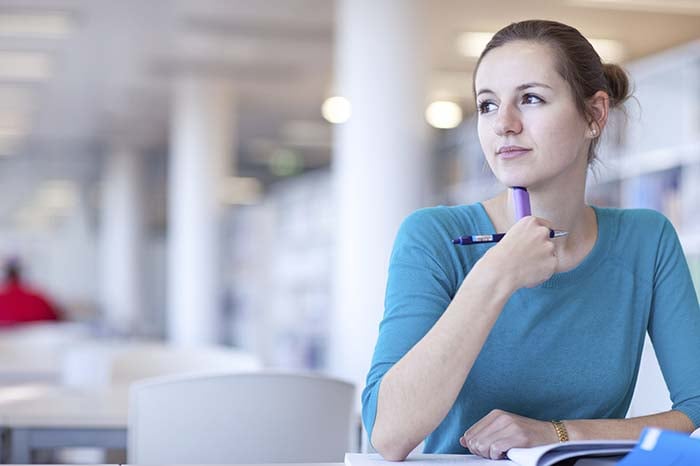 As a college student, you must be bored of getting the same age-old advice of creating a study schedule, putting in more efforts, getting plenty of sleep, eating healthy and so more. These tips are indeed effective in upgrading your academic performance and in achieving the desired goals. However, it is not easy to follow these and implement the same for every scholar.
The students are nowadays leading a hectic life. There is an increased burden of academic pressure and tough assignment writing tasks which need to be completed within a prescribed deadline. Therefore, many students seek online assignment help UK from "Assignment Desk" to score better grades in assignment writing. Apart from excellence in assignment writing, the scholars are required to be successful at their academic front as well. Here are some of the useful tips that will help you to overpower others in academics with much ease. Have a read:
Learn from Various Sources:
One of the most effective techniques for achieving quality in study patterns is to combine the study materials obtained from several sources, and then proceed to make self-notes out of them. To be successful candidates, the best way is to compare and combine several sources like textbooks, library sources, the Internet and many others for distinct subject areas. The ample amount of information obtained from these sources can then be combined into a self-note by jotting down the important and relevant points of each. This study technique makes the study pattern quite dynamic and broadens the mental horizons of an individual.
Analyze Your Daily Performance:
It is vital to keep track of one's progress when studying for exams or tests. The scholars can simulate a test environment for themselves by participating in tests or quizzes to analyze their knowledge spectrum and efficiency in a particular subject. This is another productive technique which would help the scholars in outplaying other candidates. It is important to follow this habit religiously on a regular basis. Once the students are able to analyze their growth graph, they gain more confidence and become stress-free easily.
Make Use of Emotional Intelligence:
It is vital to distinguish between the academic intelligence and emotional intelligence. By emotional intelligence, it is meant that the scholars must keep themselves motivated even in the most stressful times and should strive to eliminate the stress by working hard for it. As per a recent study, the EQ (Emotional Quotient) has been observed to be a significant factor in determining the academic excellence of an individual than the IQ (Intelligence Quotient). One of the best ways to develop this trait is to form a right mindset towards the same. For instance, the scholars must consider studying as not merely a part of the exam preparation, but should look at the broader picture as well. Education is a means of personality development and for acquiring knowledge.
Avoid Taking Shortcuts:
In the end, all that matters is what you have learned by self. Taking shortcuts to success only makes you more addicted to it. This might offer the temporary illusion of achievement, but it's not there for long. Instead of taking the short and easy way, the scholars can strive for taking expert help in any case of doubts. Get the information you need and frame answers by yourself. This could differentiate your pattern of studying from your peers.
A famous quote goes as, "Learning is a treasure that will follow its owner everywhere." So if you would implement the steps to self-learning by taking help from the above-mentioned tips, there is no stopping you from outperforming your classmates in an instant.
FREE Features
Topic Creation

Outline

Unlimited Revisions

Editing/Proofreading

Formatting

Bibliography
Get all these features for

£121FREE