Top Tips for Students to Make the Most of an Internship
How Can Students Excel at Their Internships?
31 Dec, 2016
3867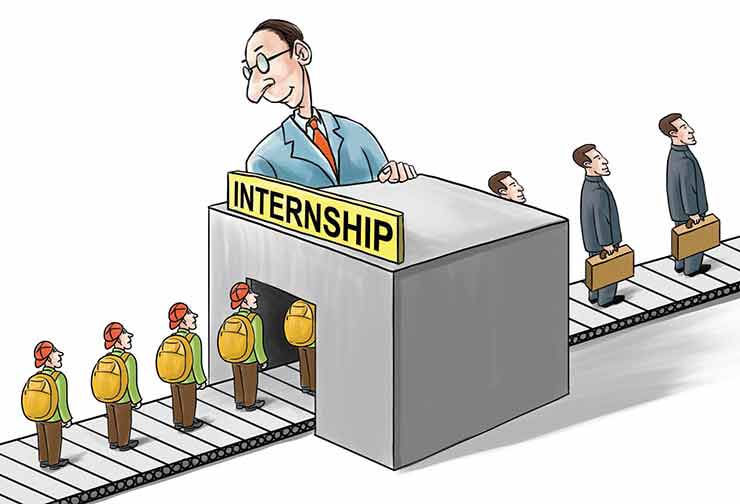 An internship is an integral part of a college student's life. The scholars need to be a part of an internship at some point in their academic life. Internships offer great opportunities to the students in honing their skills and developing a strong resume for an eventful career ahead. When the scholars would enrol themselves in productive internships, they get to experience the working culture of the real corporate world.
As significant is the role of internship in an individual's life, it is equally important for the college-goers to make the rightful selection of the institute from where they are going to pursue it, and how they should make the most of the training period. Have a read on some of the useful tips for the same:
Make Punctuality Your Habit:
If you truly wish to earn applauds for getting an excellent training certificate, punctuality would be your key to success. You must reach the office or institute on time, arrive for meetings as scheduled and should complete all the tasks within the prescribed deadlines. As an intern, it is always expected that the individual would come to the office early and leave late.
Strive for Excellence:
The company heads or the team leaders would always expect excellence from the interns. Even when you are in the learning phase, you must complete all tasks with utmost excellence. Even when the allotted task or assignment might seem mundane, you must give your best shot at it. This will create a good impression in front of the team leader which will serve beneficial for you in the long run.
Ask for More:
As an intern, you are not expected to sit idle. Therefore, whenever you have less work pressure, do not wait for work to be assigned to you. You must approach your team leader for more work. When the team head would encounter such dedication and perseverance towards your responsibilities, there are higher chances that you might get an excellent certificate. When you would deliver even what is not expected out of you, you will not just be appreciated, but remembered as well.
Become Resourceful:
You cannot lack research capabilities if you are serving as an intern at an office or institute. Hence, it is recommended for the scholars to conduct research over the allotted assignment during their internship tenure such that you will have relevant deductions and arguments to put forth. A resourceful candidate is in high demand in any corporate culture, and therefore, this trait might help you a lot in shaping your professional career ahead.
Be Inquisitive:
As an intern, you are supposed to ask frequent questions and show your inquisitiveness about a certain project or assignment. However, it is necessary to look into the nature of questions that you are going to raise. Your intellectuality and curiosity would be judged upon the kind of question that has been put up by you. Hence, if you wish to make an impression, you must take out time in framing relevant questions and the consequences that it might have on your career.
Develop Professional Relationships:
By the time you are doing your internship, you are no longer a tender teenager whose mistakes can be overlooked. Internships might last only a few months. The scholars must try leaving a strong impression on the staff of the particular office and should try to develop professional relationships with them. Creating and managing deep and formal relationships with your colleague might even help you in boosting the personality development and developing a bright future career prospects.
Internships are the time to prove one's worth through hard work and dedication. Hence, if you have been thinking of joining a company as an intern, you can take help from tips mentioned above to ensure a successful tenure as an intern.
Even internships call for assignment submissions. If as a college scholar, you are facing difficulties with assignment writing, you an take online assignment help from Assignment Desk to upgrade your academic performance.
FREE Features
Topic Creation

Outline

Unlimited Revisions

Editing/Proofreading

Formatting

Bibliography
Get all these features for

£121FREE