7 Survival Tips for the Architecture Students
How Can Students Strive to Become Potential Architects?
12 Nov, 2016
3990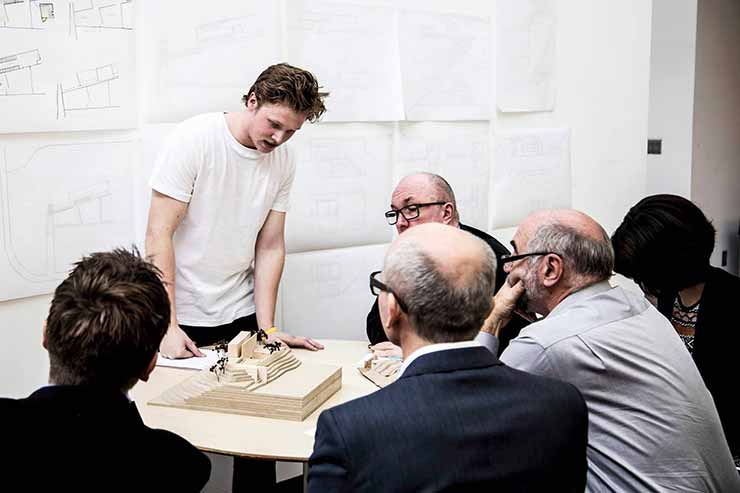 Are you pursuing a major in Architecture from a leading UK university? As a freshman in an Architect college, the students must have formed certain inhibitions about their life in an Architecture university. There is a labyrinth of assignments, academic work, paper writing and exams while pursuing a degree in Architecture which they need to complete within set deadlines. However, the students must not fear these and should strive forward with a positive attitude for their college life.
The study of Architecture can be quite fun. The world greatly relies on the architects who contribute majorly to uplifting the standards of living. With such major roles to play, the students must give in their best efforts when in an Architecture College. The experts of Assignment Desk- the UK's leading assignment writing service provider, have summarised a few tips to help the students make through their college years when studying Architecture. Have a read:
1. Make Choice of the Right University:
Indeed, if you wish to emerge as a successful Architect by profession, you need to have the right education. Hence, it is indispensable to make the right choice of the college or university where you can get the professional quality education and training. As a UK student, you can choose to pursue your graduation or post-graduation from the leading universities for Architecture like the University of Kent, the Newcastle University, Bath University, Cambridge University, Cardiff University, University College London, and many more.
2. Get Prepared for Hard Work:
The study of Architecture comes at the cost of tough study patterns and stiff competition. Hence, to make a mark as an architect student, the scholars will have to give in extra study hours. The university professors also give assignment writing tasks which have to be completed within a deadline. If you face difficulty to manage it with your hectic schedule, you can take Architecture assignment help from the UK's leading assignment writing service provider "Assignment Desk".
3. Develop Your Analytical Skills:
There is confusion whether strong Mathematical skills are required or not to pursue a degree in Architecture. However, the fact which cannot be completely denied is that the students need to possess analytical thinking and a practical approach towards their course of study. This will help them immensely in having a smooth ride during their academic tenure. The students can get a hold on the simple mathematical formulae and quantitative skills to excel at Architecture.
4. Be a Problem Solver:
Problem solving is one such skill which must be inherent in an architect. As the job of an architect deals with designing buildings and complex structures, there might be several instances where he/she needs to make major decisions. Hence, as an Architecture student, you must develop this skill to excel in your academic career.
5. Make Your History Strong:
By History, we mean Architectural History! As an Architecture student, you must be aware of the great architects and their marvels of the past. This will acknowledge you of their special architectural skills and would even entice you to work hard. The World is full of several architectural marvels, so you could even pay a visit to some of the famous destinations to get an insight of the amazing live examples of the excellent display of Architecture. This knowledge will have a great positive impact on your academics.
6. Look Out for Internship Opportunities:
Internships play a significant role in the field of Architecture as it prepares the students well for the professional life. However, the students must realise that they must land a good internship to attain the professional success. These would offer you the right exposure, and you will learn the practical applications of the architectural theories.
7. Take Expert Help:
The students can get the best help in Architecture from their university professor. There is also an option of the college library which is filled with several literary books related to Architecture. The students can even refer online Architecture assignment help if they face problems while writing their assignments on Architecture.
The experts suggest that to be a successful scholar in Architecture, you should be prepared to shed light on facts and fiction. You have to imaginative and innovative. Hope the tips mentioned above might have enlightened you on ways to live life as an Architecture student at a UK university.
FREE Features
Topic Creation

Outline

Unlimited Revisions

Editing/Proofreading

Formatting

Bibliography
Get all these features for

£121FREE