Tips for MBA Students to Juggle Work, Study and Life Effectively
Seven tips to balance personal, professional, and academic life
02 Jun, 2018
2717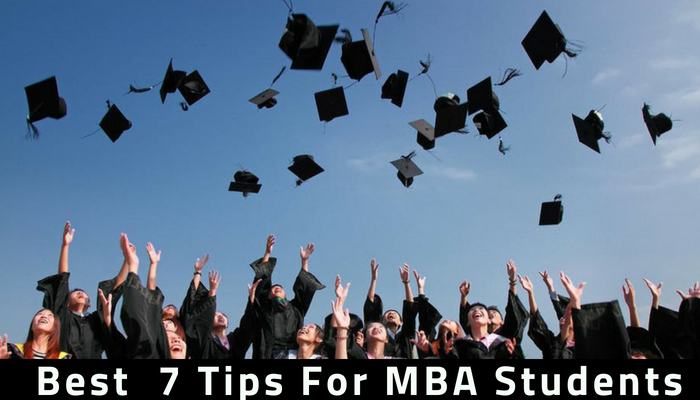 Honestly, life of an MBA student has a lot of challenges, especially when they have a part-time job to manage along with their academic career. Also, they can't ignore their family and friends too in light of the fact that social life is the perfect escape from stress and depression. Such pressure to balance work, study, and personal life can either work as a great motivator or can prove to be a force of destruction. Many of the college-goers can efficiently deal with this scenario, but some can find it difficult to handle them simultaneously. But, successful are those who know the correct technique to find stability among these different aspects of life. They know how to be more productive even after working for lesser hours and even find enough time to pursue their hobbies. Also, they ensure to take care of their physical and mental health.
If you are struggling to find a perfect balance in your life, then need not worry anymore as our MBA assignment help providers have put together seven tips and tricks to handle the work and life effectively. Read below...
Ensure time management
It does get quite hectic when you have to handle lectures, revisions, part-time job, and some leisure time within 24 hours a day. And it's crucial to achieve a balanced life effectively, so making a schedule and planning your day ahead is the best solution. It may be tough in the beginning to achieve an optimum balance, but gradually you will know which activity requires more time than others and how to allot time to each of them. Also, you will notice that you become more efficient and can accomplish your goals within the designated time.
Work on your weaknesses
Everyone has their own capabilities and limitations, but only a few are able to recognize them and work on them. Make sure that you take out some time from your busy schedule and jot down your weaknesses and strengths. Then, work out the ways to overcome your negative points by using your positive ones to their best. Of course, it is not an overnight task to overpower the obstacles that are refraining you from getting stability in your life, but if you put your 100%, then it will be a piece of cake for you.
Have a social life too
The real meaning of balancing work and life is to allot proper time to friends and family while giving best input in office too. Meeting loved ones once a week is a great way to rejuvenate, and it is also good for physical as well as mental health. The motivation that you receive from them and moments of happiness and celebration make you confident to achieve your dream. Do not let your office phone calls, work from home, or social media notifications distract you at that time. You will not find any secret formula for the perfect balance in your life, but scheduling every aspect of your life and sticking to it will definitely improve your efficiency.
Find some 'me' time
After dedicating your whole day to meeting the needs of your professor, boss, family, and coworkers, make sure that you find some time for yourself to fulfil your own requirements. MBA is not an easy degree to pursue and dealing with it along with a job makes it all the more difficult. To manage it ideally, you need to eat/sleep right, exercise regularly, and also spare enough time for your hobbies because as the saying goes 'all work and no play will make Jack a dull boy.' You can have fun by going shopping, playing music, dancing, or doing anything else but never sacrifice these simple pleasures in life.
Have a flexible plan
Future is full of unforeseen circumstances, and we can never have a clear idea as to what it can bring with it. So it is always better to make a plan that is flexible and allow you to speed up or slow down your pace when the need arises. Suppose, you know that you will be busy after a month or two which would hardly provide you with enough time for your online lectures, then you can opt for extra classes before that.
Create a support team
When you are trying to manage your professional, academic and personal life together, it is necessary that you have supportive people around you, be it your professors, employer, classmates, or colleagues. You can ask for flexible work timings once a week when you have important lectures lined up. Similarly, your coworkers can also prove to be of great help to you by sharing your workload at the crunch time. Inform them about your upcoming exams and project submission deadline, so that you can mutually sort out a way to manage them properly. Also, if you have a good rapport with your fellow students, then it will be convenient for you to arrange notes when you miss a particular class.
Get enough sleep
It is very common for scholars who are pursuing an MBA degree along with a part-time job to pull an all-nighter, which is acceptable once in a while. However, when they make it a habit, it can take a toll on their health which can affect their grades adversely. On the other hand, regular workout and right sleep can improve the productivity.
It is important to put your best foot forward in every phase of your life, be it professional, academic or personal, but that doesn't mean that you have to compromise one for the another. We are sure that these tips will help you to reduce the risk of burnout and lessen your burden.
To make you more stress-free, Assignment Desk is here with its assignment writing help and service. Our pool of experienced writers guarantees to deliver you a top-notch write-up to your doorstep that too at an affordable price. So hurry and contact us now!
FREE Features
Topic Creation

Outline

Unlimited Revisions

Editing/Proofreading

Formatting

Bibliography
Get all these features for

£ 121FREE