Remove These 10 Things from Your Life to Bring Great Benefits
Eliminate these things from your life to Witness a Positive Change
12 Jan, 2017
3938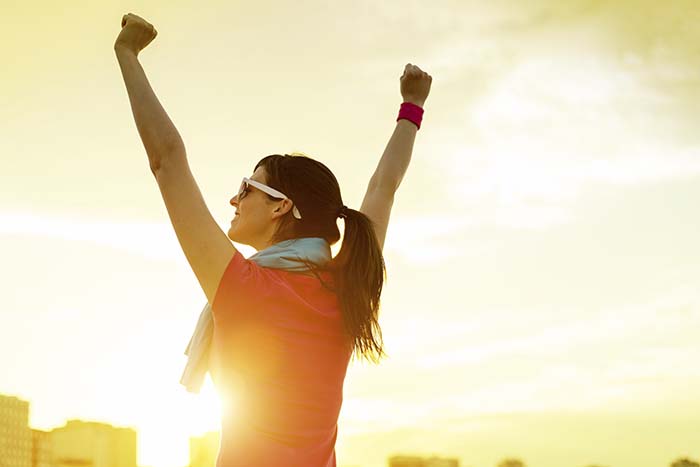 Most of us believe that adding a few habits and introducing some skills in life can make us successful and bring immense benefits. Certainly, it helps! But no one focuses on throwing out a few toxic habits and things which distract us from achieving our goals. Instead of adding more in life, this time try to remove something which does not let you savour the greatest joy of life and hold you back from getting what you desire.
Here we have jotted down a few things that you must chuck out from your life as early as possible to witness remarkable victories:
1. Remove Lame Excuses
Keep in mind that successful students never trick their professors by cooking lame excuses for a half-done assignment. They never blame their family, friends, and job for any existing problem. They understand the importance of taking responsibilities for their actions, rather than accusing someone else for a fault or wrongdoing. They never make excuses to duck out quietly from any difficult situation, rather face it head on like a true crusader.
2. Remove Worry
Constantly worrying about something and overthinking will never change the outcome. Sometimes it is just important to relax and take a deep breath to think about the solution instead of mulling over something which has already happened. Your job is to simply focus on the ways to improve yourself and not to waste your precious moments of life in worrying about something which cannot be altered and not in your hands.
3. Remove Fear of Failure
The time you remove the fear of failure and self-doubts from your mind, you climb the first step of success. We all have fears in life. Students fear from academic failure and are unaware of the fact that they have the best solution to this problem. They can take assignment help services from our experts and kick out their fear of dropping important grades. Every human being under the sun is emotional and most of us are shaky from inside due to immense fear of being rejected, and this is the only reason why we are just left with the dreams in hand and do not dare to turn them into a reality.
4. Remove the 'Control Freak' Behaviour
You might not realise it, but your behaviour of controlling everything can piss your loved ones off to the core. Be reminded of the fact that you cannot control everything, and even if you try to do so, it will eventually make you frustrated, upset and stressed out. Just go with the flow and pay attention to your deeds instead of pointing out the mistake of others.
5. Remove Procrastination
If you're someone who keeps on delaying things that are required to be done at the earliest, then indeed you are trapped in the shackle of procrastination. Try to remove the habit of delaying things and witness a positive change in your life.
6. Remove Perfectionism
People spend half of their lives in running after perfection and improving themselves. Though it's good to put in efforts for becoming better than yesterday; too much focus on finding perfection in every small or big thing could land you in a big trouble. Well, we all need high-quality work, but perfectionists strive for flawlessness and set excessive high standards for each task which might pose a problem for the people around them. As the saying goes- "Excess of everything is bad", over perfection can ruin your life too.
7. Remove Criticising Attitude
Are you someone who just can't stop finding faults in everything?If you've given the nod, then from now on remove the habit of criticising others. Rather, be someone who appreciates and praises people's effort and manages to see the sunny side of everything.
8. Remove Dwelling on Negative Thoughts
One cannot win in life with the tendency of thinking negative all the time. Negative thoughts when hit your mind, eat away all the innate potential to achieve something extraordinary in life. Make sure you never allow negative thoughts drain your energy.
9. Remove Obnoxious Eating Habits
Unless you live under the rock, you must have heard of a trite saying "Health is Wealth", since you came into this world. But how many of us practice it each day and put in efforts for eating right? With an aim to introduce positive changes in your life, it's good to remove all the junk from your eating habits. Start from today to experience the humongous difference tomorrow.
10. Remove Unrealistic Expectations
Having unrealistic expectations can make your life toxic. How can you expect to score topmost grade unless you study hard? Relinquish the high expectations that affect you and your people. Expect less and give more!
There's no place for such things in your life. It's always better to remove that area of your life which can make make your wonderful life troublesome. If assignment writing tasks are making you feel stressed out, then approach us today for expert writing assistance.
FREE Features
Topic Creation

Outline

Unlimited Revisions

Editing/Proofreading

Formatting

Bibliography
Get all these features for

£121FREE