In the Habit of Copying Content? Learn How NOT to Plagiarise
How Can Students Keep Plagiarism at Bay?
30 Dec, 2016
4255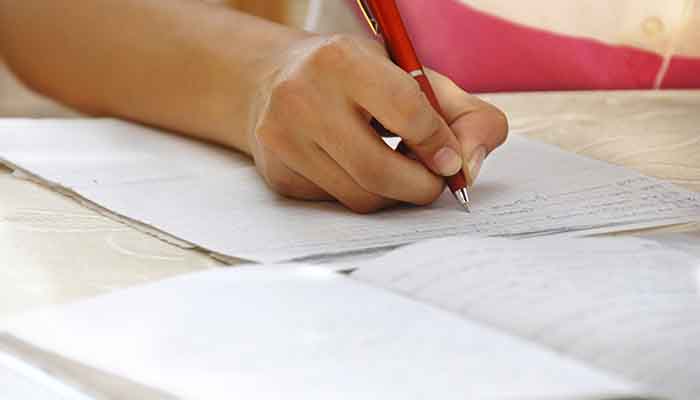 So your subject professor might have given you the assignment writing task and you have no way out but to take help from the library or online resources. Taking help is not a serious concern, everybody does that. The problem lies with plagiarised content. Due to the increasing academic pressure and tight assignment submission deadlines, the scholars mostly tend to copy and paste the content which they find relevant in books or on the Internet.
This strategy of assignment writing might help a few times, but not always. With the advanced technology, there are various plagiarism-checking software available which keep track of the copied content and once you are caught in the act, there is no escaping. Hence, the scholars can take help from some useful tips to be on the safer side:
Don't Copy Wikipedia Content
When it comes to doing any research on a specific topic over the Internet, Wikipedia is our best friend. Due to the presence of abundant information and easy language, the students fall an easy prey to this and thus proceed with copying everything line by line in their academic documents. However, if you are smart, your college professor is by far means smarter! Wikipedia has an identifiable writing style which can be easily spotted by the professor in your writing. Therefore, it is recommended that the students can get an insight of the topic from this website, and then go on to do research from several other websites as well.
Change the Format
If you cannot do anything about the particular piece of information, then you can try changing or reforming the format of the content. For instance, if something is written as 25th December 2016 you can re-frame it as December 25, 2016; to change the overall pattern and make it non-plagiarised. If you are copy-pasting it from the Internet, try re-arranging the overall document. This will add a bit of your creative touch as well.
Take Professional Online Help
With the increasing burden of assignments, many scholars tend to take online assignment help from the online academic writing service providers. While taking expert help, the scholars must ensure that they are approaching a trusted brand which offers plagiarism-free content. If you happen to be in the UK, you can take online assignment writing help from 'Assignment Desk' which delivers high-quality academic content to the students with the assurance of no plagiarism.
With the heat of the academic pressure building up, the students nowadays, are looking for respite in any possible way. This leads them to write plagiarised content in their academic documents. As a result, they end up scoring poor grades. Hope the tips mentioned above will help the college-goers in presenting a perfect assignment to their subject professor which is free from plagiarism.
FREE Features
Topic Creation

Outline

Unlimited Revisions

Editing/Proofreading

Formatting

Bibliography
Get all these features for

£121FREE