5 Reasons Why Socializing Is Important for Students
12 Dec 2017
4525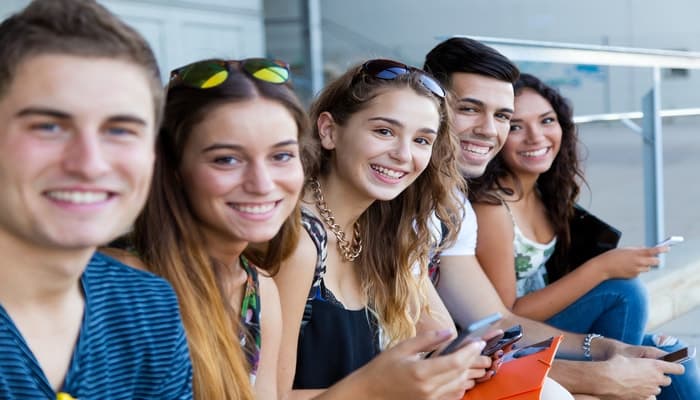 When we are in college, our main aim is to secure top grades and excel in our academics so as to find the best job in future. We all work hard for this and sometimes even avoid making friends and going out for dinners or get-together. Well, this is a big mistake that some students make in their college life because apart from studies, social health is equally important for everyone and this has been proved by various studies. Also, many students feel nervous and shy to talk to others and don't feel comfortable in a group because of their introvert nature. As a student, your social skill is also important because you may need to face various kinds of people in your career and having a reserved attitude would make you anxious.
Here are a few reasons that explain why socializing is important for students:
1. Provides emotional stability
It is very common for students to feel lonely at times. They feel depressed and need someone to talk to other than parents and siblings. There are many teenage issues they face like peer pressure, exam stress, infatuation or attraction for someone, that they can't share with the parents and need someone of their age. So, having a social group helps them to come out of this dilemma, and they can confide in their friends. This also helps to escape stress or depression and makes them emotionally stable.
2. Builds self-confidence
Students who don't socialize are often shy and are hesitant to initiate a conversation which is not suitable for their overall development. To overcome this, making friends, trying to be a part of discussions and expressing your views and opinions on certain topics is necessary. Many would also agree that self-confidence is helpful for better academic performance.
3. Helps making networks
One of the primary reasons to interact with others is that you get to know more people and build more networks which can be helpful in your career. The friend and classmates that you have today can be your future colleagues and even can be your boss or may work in a competitor firm. If you already know them, then it would be easy for you to have an ally. Another important point is that, when you meet more people, you get to understand different psychologies and perspectives which may be required in your job if you need to handle different clients.
4. Develops social skills
The more you talk to people, the more you develop social skills. When you frequently converse with people and exchange your views, you understand how to greet and meet others formally and how to reply them politely because these qualities are required for every job. You also learn to handle criticism and to work in a group or team. You eventually become sociable and develop better communication skills.
5. Boosts motivation
When you are part of a group, it mostly gives you a competitive spirit to perform better than others. If someone does any good deed or excels in studies, you are inspired to be like them. It might also have a negative impact in a case when the group members are not a good influence, but then you can always choose the people you want to be with. So, having positive friends around will always encourage you in the right direction, and you will be motivated to become a better person.
There may be times when due to your increasing academic pressure, there is no time left for socializing or you don't get enough time for studies because you were busy with your friends and parties, but you should learn to balance them equally for better personal growth. Neither of them should be ignored for the other. We hope that, if you are a self-conscious person or doesn't meet many people due to excessive studies or any such reason, then the above-mentioned reasons would encourage you to be more outspoken from now on.
If you are burdened with your pending assignment work and spend all day completing it in your room which affects your social life, then Assignment Desk is available at your service to assist you with the best assignment help. We have a knowledgeable team of experts to provide you quality work at affordable prices.
FREE Tools
To Make Your Work Original
FREE Features
Topic Creation

Outline

Unlimited Revisions

Editing/Proofreading

Formatting

Bibliography
Get all these features for
USD 84.3FREE