Receive Top Social Work Dissertation Ideas at Your Doorstep
Do you have a dread for writing tasks or the subject that too complicated for you? For both the situations, it is apparent that you are in a dire need of assistance. And no matter how much time you spend studying the dissertation examples, the actual task can not be done without proper guidance. In any case, writing a dissertation has never been an easy task. Preparing a thesis on a complex subject like Social Work can never be done without proper aid. Therefore, help with Social Work dissertation ideas is definitely called for.
The subject is quite outside the mainstream, and the required help is rarely found. But since you have already reached here, there is no need to worry anymore. We have an extensive team of in-house experts who are known for their ideal knowledge in the field. Our dissertation writing researchers have been working with the field experts for many years. The experience has enabled them to acquire matchless practical knowledge in the field. Working with the Social Work professionals has also given them a new insight on the subject, and they have formulated a list of original and realistic dissertation titles. The list of thesis topics in social work prepared by our professional dissertation writers, is categorically arranged below-
Need Help with Dissertation?
Get a 100% Original Dissertation Written by EXPERTS
Get Help
Social Work Dissertation Topics Related to Children
In recent years, the significance of child protection and evolution has increased exponentially. The society seems to have become more responsible in this field of social improvement. Though the task is not limited to the social workers but for the society as a whole, there are some issues that are completely applicable only to the social work professionals. Some of the compelling these dissertation topics in this area, prepared by our team, are mentioned below:
Role of social workers in the evolution of children raised in violent family.
Reformation of the education system to bring down the number of suicidal attempts amongst youth.
Transformation of children with disabilities, and challenges thereof.
Adverse impact of dangerous cultural traditions on young children.
Child abuse within academic institutions: A case study on psychosocial adjustments among the victims of bullying.
Social Work Dissertation Topics on Social Equality
There are numerous areas in Social Work studies that are specifically designed for the establishment of equality in society. It is apparent now that that the societies with optimal egalitarianism are more likely to achieve an entirely developed state. With the growing awareness, the significance of the issue is at its height right now, and almost all the viable Social Work dissertation topics in the field are rewarded with high grades. Some exemplary Social Work Dissertation titles in the field are listed below-
The realization of inherent cultural perspectives for women empowerment.
The battle of racism is not over: Analysis of UN's most recent efforts.
Role of social work in the mainstream development of low-income groups.
Assessing the part of feminism in contemporary social work.
The society acceptance of wrongly convicted prisoners.
Social Work Dissertation Topics for Underprivileged People
Generally considered an important part of conventional social work, the issue has numerous dissertation titles written on it. Though the government plays the most important role in the field, the significance of social work can never be undermined. The issue is brought into consideration time and again when some catastrophes struck the underprivileged part of society. A social work dissertation prepared on such an issue always has some difficulty in the collection of data. However, its importance and prevalence still make it a popular choice of social work dissertation topics. A few interesting Social Work research topics prepared by our team of experts are given here-
Discussion about the social work on mental health of the visually impaired people.
The evolution in the lifestyle of partially-abled people and the role of social work in it.
Protection of the rights of minority in challenged areas.
Physical and mental health care of elder citizens.
Social work for domestic violence in slum areas.
Social Work and Natural Disasters Dissertation Topics
The profession of social work has always been more involved with natural disaster relief. In fact, many people still consider it to be the primary role of social workers. This sphere of social work in this field is quite wide. Moreover it is observed that most of the social work dissertation topics are about natural disaster and relief work. Though there is no limitation for research area, the competition level is by no means low. To score good grades on a Social work dissertation written on this purview it is imperative to have all the factual data. Some Disaster relief social work dissertation topics are-
Risks involved in the areas of Epidemic for Social work professionals.
Need fulfillment for Social work in still flooded areas.
Role of social work experts in the rescue procedure of Earthquake victims.
The legal rights of the families of social workers working in a landslide susceptible areas.
Swift rescue procedure in the areas with active volcanoes.
A case study of social work in Asian Tsunami.
These Social Work dissertation ideas are but just a little aperture. We have a complete list of numerous Social Work dissertation topics to provide you instant support. Though students focus primarily on the topic of the dissertation, we highly recommend to pay special attention over the whole process of the development of Social Work. Since, it is highly improper to expect that a scholar can complete the dissertation all by himself just with the hint of topic, we also provide full-fledged assistance at each phase.
Hire Our Expert
Hire Us for the Perfect Social Work Dissertation Help
Our services in the field are ideal as we have an in-house team of field experts. We have a complete arsenal of sources that are necessary for the development of an A+ grade Social Work dissertation. We provide our clients with the opportunity of hiring the best professionals in the field of Social Work Dissertation writing in the minimum of prices. Avail our dissertation help UK services, we have prepared many Social Work Dissertation examples to offer accessible aid. We also have an extensive list of dissertation topics in social work that enables us to provide the required assistance even on urgent basis. So what are you waiting for? Join the group of A+ grade scholars by taking the most sought-after Social Work dissertation help from the best service providers in the field.
Order Now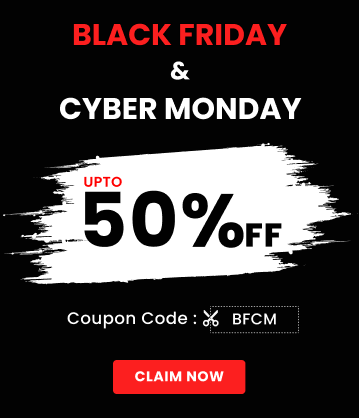 FREE Tools
To Make Your Work Original
FREE Features
Topic Creation

Outline

Unlimited Revisions

Editing/Proofreading

Formatting

Bibliography
Get all these features for
USD 84.3FREE
- RELATED BLOG -
Read Our Latest Dissertation Blogs
By High Quality Dissertation experts on university, academics, assignment, writing skills & tips, and many more
View More
10,700+ Happy Customers
Here is what our customers have to say about our services!
The Assignment Desk provided me with online dissertation help that helped me improve my writing to a great extent. Thank you, AD!
Robert Hodgson , Wakefield, uk
The dissertation is the most extended piece of writing! To me, it appears to be a nightmare. However, Assignment Desk has saved my life. Thank you very much, gentlemen, for providing the dissertation help with helpful information.
Keira Wyatt , York , UK
I am pleased with their dissertation writing service. The Assignment Desk has expert writers. You guys did an excellent job. Thank you so much!
Luca Owens , Carlisle , UK
I used to be ignorant of the sources I needed to research for my draft. I learned about the most easily accessible areas to find sources for my paper, thanks to dissertation help services. Now, I don't face the same issue, and I can pick the appropriate sources for my dissertation without taking much time. I thank the assignment desk for helping me cope with it!
Connor Holmes , Lisburn , UK
I consulted Assignment Desk writers to provide online dissertation help. I am very much happy with the results. I recommend their writing services to students seeking academic assistance. 
Cerys Bowen , Nottingham , UK
At first, I used to run away from Dissertation Tasks but with the Assignment Desk's assistance, I learned how interesting this academic writing can be. Thank you so much AD for helping me!
Olivia Murray , Derby, UK
I must admit that they have a team of very cooperative and experienced writers. With the Assignment Desk's assistance, I was able to write a good dissertation before the deadline. Thank you, AD!
Timothy Clarke , Swindon, UK
I was always scared of Dissertation but with the Assignment Desk's assistance, I was able to write a good one way quicker than others. They assisted me with all the tips and resources that I need to help fulfil this goal. Thanks, AD!
Christine White , Halton, UK
Social Work dissertation topics are something I always dread writing on. So this time I took online writing help from Assignment Desk to submit a perfect document. They delivered me the final work before the submission date. I am highly grateful to them.
Luis Watson , Manchester, UK
My professor gave me a number of Social Work dissertation topics to choose from to write a dissertation. It was very confusing to choose one among them. So I approached the writers of Assignment Desk for helping me out. They resolved my problem and delivered me an excellent dissertation on Social Work. Great services, highly recommended!
Kasha Whitlock , Glasgow, UK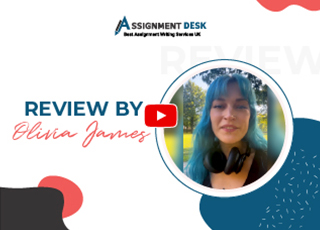 View All Reviews