Secure Your Admission with the Help of Professional Personal Statement Writer
Are you planning to apply to study in your dream university? If yes, you must submit an outstanding personal statement.
But wait, hold on; do you know what is it, and which factors make it appealing? A personal statement, also known as a statement of purpose- is a write-up (up to 4000 characters) you should submit to secure admission to the university. But when it comes to making it extraordinary, several attributes define its success. Showcasing the skills and forming the correct pattern to tell the story is not everyone's cup of tea.
Are you struggling with the same and searching for a reliable personal statement writing service? Do not worry; Assignment Desk has got you covered.
Need Personalised Assistance from Our Experts?
Share Your Requirements via Whatsapp!
Chat Now
Personal Statement Writing Help - Overcome the Hurdles
A personal statement is a medium to enter into your dream university. The tiniest mistake with it, and you waste a year. There are many hurdles that come along your way while writing personal statements, but many times it is ignored. The reason to neglect can be submitting a paper within a stringent deadline or unknowingly committing the mistake because of inadequate knowledge. Let us know about those errors and why they need personal statement writing services.
No Mastery Over Language
No matter how good your personal statement story is, it does not work until and unless the language is appropriate. Correct tenses, proper sentence structure, right words, correct grammar use, and good readability together; make your personal statement stand out. Good command over language is a common problem for which you should seek one of the best personal statement writing service UK, which is Assignment Desk.
Unaware About Creative Tactics
Personal statements should maintain a balance between creativity and purpose. It is a paper that tests your innovative domain. But unfortunately, everyone does not possess the talent to creatively present the information. If it is one of your crucial concerns, take help from the personal statement writing service UK. It teaches you strategies on how to make your content appealing.
Inability to Persuade or Convince
Influencing the respective authorities to play a vital role in personal statements. Your goal is to prove why you are the best as compared to fellows. Thus, it needs firm and valid pointers. The ones after which the committee goes through find no reason to reject your paper. So if you are someone who gets stuck at this point, seek a personal statement writing service from us. We dig deep to know your history and then craft a meaningful story.
Incapable to Represent Yourself
A personal statement is a reflection of your true self. But many fear if they tell their weak points, it can reduce their chance to enter into their dream world. There are times when you cannot explicitly express yourself because of some scenarios. Thus, you should opt for help with writing personal statement from us. We follow a rational approach to effectively present negative pointers with a positive attitude.
Inadequate Knowledge on PG & UG Statement
A postgraduate personal statement is different from an undergraduate one. When assigned to write, many don't delve deep to find the differences between both. Hence, it affects your grades because both have contrasting perspectives and purposes. Thus, to save yourself from such a situation, seek personal statement writing help. There are many points that distinguish undergraduate personal statements from masters.
Are these factors troubling you and forcing you to use Chat GPT? If yes, do not fall into this trap; universities have become strict towards plagiarism and AI content. Even Plagiarism reports include plagiarized and AI content. And undoubtedly, you can present an original paper without using AI software. For that, you should clear all your fundamentals. So, say goodbye to confusion by reading further!
Looking for a Compelling Personal Statement?
Get an error-free personal statement by our writers for admission in the college of your choice.
Seek Assistance Now
Points of Differentiation Between UG & PG Personal Statements
Masters and postgraduate personal statements are the same. It all depends on which course you are applying. Every masters degree is a postgraduate qualification. On the other hand, not all postgraduate qualifications are a masters degree. Here is a statement clarifying your doubts.
| | | |
| --- | --- | --- |
| Criteria | Undergraduate Personal Statements | Master's Personal Statements |
| UCAS Website | When you apply for an undergraduate course, the procedure takes place via a UCAS website. Therefore, it is also known as UCAS personal statement. | When you apply for a master's course, the process involves applying to an individual university. You should create a unique statement catering to the university's norms. |
| Role of Universities | The criteria to apply for an undergraduate personal statement is through the UCAS website. Thus, the content remains the same. You do not have to alter it according to a particular university. | In a master's personal statements, you have to alter your application with respect to every university. It means going through each educational institution's rules beforehand. |
| Internal Components | When applying for undergraduate personal statements, you talk about your passion for the subject. Moreover, it considers skills you have gained while working on any task. | When applying for a master's degree, you talk about the learnings of the undergraduate phase. Moreover, you state what insisted you grasp more in-depth about the course. |
| Co-curricular Activities | Undergraduate degrees can focus on co-curricular activities such as teamwork, leadership, and communication skills. The goal lies in impressing the authorities with your talent. | The postgraduate personal statement also focuses on the extra set of activities. But here, it does not play a dominant role. |
| Career Aspirations | The undergraduate personal statement is not oriented towards the future. It means you are preparing it for admission into the course. | The objective to write a personal statement is to convince the university as to why you want to pursue the specific course as your career. |
Now that you know the difference between both, know how to structure it properly with the help of academic writing services.
5-Step Process for a Perfect Personal Statement Structure!
Understanding the difference and meaning isn't enough. Thus, you must know the five elements that frame a personal statement structure.
1. Motive Behind Picking the Subject
This section is the opening of the personal statement, where you explain the reasons why you want to adopt a particular course. You can make it attractive by creating a story. Creating a compelling beginning for academic task is troublesome sometimes. So, if you are facing issues writing a personal statement for your essay, seek essay writing service.
2. An Insight into Your Current Studies
After you state the purpose, include what you are studying. This tells the authorities, what you have chosen in the past aligns with what you are applying for. If you are applying for an undergraduate course, it is better to talk about your skills.
3. Shed Light on Your Experiences
You can make the write-up interesting by sharing your practical knowledge. It puts a good impression on the concerned authorities. They ascertain you as a potential candidate when they relate to your responsibilities.
4. Fruitful Advantages of Opportunity
After successfully including your qualifications and real-life knowledge, it is time to convince. You can state your long-term plans and career aspirations. It is a section; where you can briefly describe how you will establish your future by picking up the specific course.
5. Summarized Yet Persuading End
Last, but not least, you must provide a summary as to why you are the best among the other nominees. You can elaborate on how you will take the utmost advantage of the offer. Moreover, how you stand out from other candidates in every perspective.
Now that you know how to structure it, here is a personal statement example that will clarify your doubts.

Why You Should Seek Help From a Personal Statement Writer?
While writing a personal statement, you can commit various mistakes. Here is a list of them.
Exaggerating Accomplishments
Many people have a misconception that a personal statement resembles a resume. But this is not true; you do not only have to state your achievements. A personal statement goes far beyond it. Your write-up should strike a balance between passion, desire, and interest. Thus, seek a personal statement writing service to know all the elements of it.
Exceedingly Formal Tone
There is a difference between an academic paper and a personal statement. Scholarly papers follow a completely formal tone. But this is not true in the case of university personal statements. It is ideal to maintain a decent formal tone. If setting a correct tone seems troublesome task, seek personal statement writing services.
Committee's Perspective
Many of you can make the mistake of thinking from a third-person perspective and then write your personal statement. This is not an ideal strategy to follow. It will only waste your time and effort. Thus, be genuine and create a storyboard with real-life experiences.
Wrong Practices
A personal statement should be neither a request nor a convincing story. It means you should never include your struggles to persuade the authorities. Instead, back it up with information that shows why you are better than others. If it is a challenging task, seek a personal statement writing service.
We hope; you became aware of the mistakes while writing a personal statement and will avoid them in future. If you cannot keep these factors in mind, take help with writing personal statement from us. The upcoming section contains a table and shows the prominent universities where we deliver our services.
Hire Our Experts
Top 10 UK Universities Where We Provide Personal Statement Writing Services!
If you are studying in any of these universities in the UK, reach out to us for outstanding university personal statements.
| | |
| --- | --- |
| University Of West London | University Of Warwick |
| The Open University | University Of Northampton |
| University Of Derby | University Of Plymouth |
| Edinburgh Napier University | De Montfort University |
| University Of Roehampton | University Of Wolverhampton |
| University Of West London | University Of Warwick |
We provide the best personal statement writing service in the UK. Wondering how?
Read the upcoming section to know why our website rates 4.8/5.
What Are the Set of Amenities You Enjoy with Our Personal Statement Writing Services?
Assignment Desk is the best personal statement writing service UK. There are numerous benefits, you can grab while taking personal statement writing service from us. Have a look at what makes us unique.
Round-the-Clock Assistance
We are available 24*7 to resolve your queries. Any doubt, and we will be there to answer it within seconds. You can contact us by e-mail or phone call. Moreover, use our live chat feature for personal statement writing service UK.
Customized Personal Statements
Sometimes you want a different approach to writing because your story is not the same. In such a case, you can state specific details. We tailor our services to your requirements and deliver a paper as you request.
Delivery in Stipulated Time
On-time submission is a common concern. You can trust us without doubt for personal statement writing service. Even if you plea to us in the last days before the due date, we will never compromise with the quality. We ensure to hand over your academic work within the strict timeline without compromising the quality.
Multiple Revisions for Any Change
Once we deliver your paper, go through it; if you find something missing, do not hesitate to reach out to us. We consider your needs and work on them till you make it. Our personal statement writer takes responsibility without running away.
Well-Written Content from Scratch
A personal statement becomes professor-friendly when it is authentic. Our experts prepare a framework at the beginning and start working on it. After extensive research and brainstorm, they deliver the correct information. There are no traces of plagiarism in it.
Guarantee to Maintain Secrecy
Privacy is what Assignment Desk follows hardcore. We never leak your details. Moreover, our writers do not know for whom they are working because we do not reveal your credentials to them for your safety.
Loyalty Towards Your Hard-Earned Money
We respect your money, so we never mess up with our payment gateways. To ensure the transaction takes place safely, we accept money through debit cards, credit cards, and PayPal only.
Completion of Work at Reasonable Price
What sets us apart from others is that we try to get your work done for a nominal fee. Anyone can afford our personal statement writing service because we set our prices considering all the factors.
So, above are some principles without which Assignment Desk does not work. Our team provides help on various subjects. Here is a table displaying all those domains.
Order on Whatsapp
Core Subjects in Which We Provide Personal Statement Writing Services
The table displays subjects that essentially require personal writing services and over on which we have full command.
| | | |
| --- | --- | --- |
| Nursing Personal Statement | Psychology Personal Statement | Midwifery Personal Statement |
| Business Management Personal Statement | Law Personal Statement | Pharmacy Personal Statement |
| Accounting and Finance Personal Statement | Criminology Personal Statement | Social work Personal Statement |
| Computer Science Personal Statement | Economics Personal Statement | Sociology Personal Statement |
If you need perosnal statement on any of these or other than these, do not hesitate to reach our perosnal statement writers anytime and anywhere. Are you keen to know the qualities of the team?
If yes, read the following section:
Aim High: Reserve Our Best Personal Statement Writer
It takes teamwork to deliver an excellent paper. Therefore, get well-versed with our team. These people are the backbone of the Assignment Desk. They are the main reason; why people seek personal statement writing services from us.
Quick-Witted Researchers
Research forms the base for a good paper. The more intensive a study is the more appealing a paper. Therefore, our professionals provide original content by researching from authentic sources. It includes credible publications, coursebooks, and journals. If you want a good paper backed up by extensive research, seeking assignment help can be the best solution.
Beyond Comparable Writers
We have an in-house team of the best personal statement writer. Passed out from the well-renowned universities, the writers possess years of experience in the university personal statements. They curate a paper that can easily make you score A+ grades.
Ultra-Careful Proofreaders
Proofreading is the third-last stage in your write-ups. Your content can be best, but it holds no value; until and unless it is free of mistakes. Thus, we have a team of professional proofreaders; who extensively check your paper. They notice the tiniest detail and ensure that you submit an error-free UCAS personal statement.
Detail-Oriented Editors
Editing is the last stage in your academic task. After proofreading, the editors make changes in every sentence or phrase that looks incorrect. They read every line of your paper to ensure everything sounds grammatically and logically correct.
Now that you know the qualities of our experts. Hurry up, and avail our personal statement writing service with amazing discounts.
Get a Winning Personal Statement with Assignment Desk!
Show your trust in the talented team and create an ever-lasting impression on the admission committee.
Hire Our Personal Statement Writer
Still Searching for Someone to Write Your Personal Statement? Here's the Answer!
Yes, you can pay Assignment Desk to receive an outstanding personal statement. To reduce the burden off your shoulders, we offer seasonal and running discounts. Moreover, if you are a newbie, you receive additional discounts from our end. The cherry on the cake is that; you also have access to freebies:
Topic Creation
Outline
Unlimited Revisions
Editing/Proofreading
Formatting
Bibliography
So, do not wait more and avail our personal statement writing service. Grab the golden opportunity and reach new academic heights with our personal statement writer service!
Order Now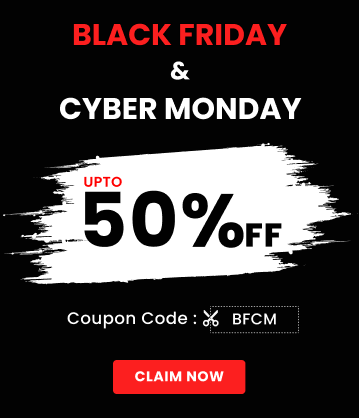 FREE Tools
To Make Your Work Original
FREE Features
Topic Creation

Outline

Unlimited Revisions

Editing/Proofreading

Formatting

Bibliography
Get all these features for
USD 84.3FREE
Frequently Asked Questions
What Are the Leading Personal Statement Writing Services?

Assignment Desk is one of the leading personal statement writing service-providing platforms in town. It can be seen through its increasing number of satisfied customers and reviews. It has achieved this height by providing the finest quality of services within affordable prices.

Can You Write My Personal Statement Within a Day?

Yes! Of course, you can ask our team to prepare your piece within a day. This is possible due to the abilities and experience they hold in the field. But, you do not have to doubt the quality they serve you as it will be top-notch no matter what time they have. However, the price will be a little higher than the normal.

How Long Should a Personal Statement be?

A personal statement generally does no come with a specific word limit. But at times, you have given it, so you have to check the guidelines before working on it. Moreover, the basis requirement is around 4000 characters, within which you have to complete the thing.
What If I Do Not Like Your Personal Statement Writing Service?

This situation will never arise as we always ensure all the details you have given us. Thus, our team will make the document that covers all the parameters that you need. Although to satisfy you, we have a policy of revising the content as many times as you want.

How Can I Hire an Expert to Write My Personal Statement?

It's good to see you making a wise decision to hire experts to assist you with one of the most important things, which is a personal statement. So the steps are:

Completing the form to place an order by mentioning all the requirements and guidelines.
Place the payment that appears after applying the discount offers.
You will receive the document on the decided deadline or even before that.

How will You Draft My Personal Statement Document?

To draft your personal statement, our team will take all the necessary details from you beforehand. In addition, we also ask the points you want to be there in your piece that makes you stand out from the crowd. After that, they will compile all the information in a way that combines together as an ideal personal statement.
- RELATED BLOG -
Read Our Latest Blogs
By High Quality Assignment experts on university, academics, assignment, writing skills & tips, and many more
View More