Take Philosophy Assignment Help to Score Your Dream Grades
Philosophy is an ancient discipline that is applied to every area of our lives. The subject deals with the study of the most fundamental problems related to the matters, such as human existence, knowledge, culture, religion, politics, values, mind, and language.
Students often find these things intriguing and choose to pursue a course in the subject. Lured by the wisdom and scope it gives, they often forget it is difficult to complete the course with flying colours. Many students look for philosophy assignment writing help to get their writing tasks accomplished by the subject experts. If you too are looking for the same, you have landed at the right place.
We, at Assignment Desk, have a team of academic writers who have years of experience in offering philosophy assignment help and writing services to the scholars studying at the universities/colleges based in the UK. If you've not been able to score the highest grades in philosophy assignments until now due to insufficient knowledge, time constraints, or poor writing skills, then leave all your worries to us. We will help you excel in the academic career while keeping you miles away from the tedious tasks, such as writing, researching, formatting, and editing. The philosophy assignment help providers associated with us have delivered the best results. The documents that are delivered to you, talk about the subject in detail and also discusses different branches as and when asked. Being a student of philosophy, you must be good at analyzing life's basic questions critically and closely. However, there is only one thing that might disturb your peace of mind from time to time, and that is philosophy assignments given by your professor. Well, to save you from such concern we've come up with our top of the line philosophy assignment writing service that will surely de-stress your mind and let you live a happy college life.
What Is Philosophy?
Philosophy is a word that is derived from Greek roots which means "love of wisdom." According to our philosophy assignment help experts, from the time of ancient Greek philosopher Aristotle to the 19th century, there are a few philosophical methods that include questioning, critical discussion, rational argument, and systematic presentation.
Future Prospects of Studying Philosophy
Our philosophy assignment help writers believe that studying philosophy gives you a deep understanding of how the world works, even how it should work. Moreover, it is among the most practical courses of study that enhances problem-solving capacities, intellectual abilities, and prepares students for a job in a wide range of fields, including law, medicine, education, journalism, government, public relations, retail management, social service, and many more.Studying philosophy is not everyone's cup of tea as this subject is vast and comprises various branches on which our writers have produced successful assignments.
Topics That Philosophy Assignment Writing Experts Consider for Top Documents
The subject is really vast and thus is divided into several sub-fields. According to the experts providing online philosophy assignment writing services, these fields can form an interesting topic for your assignment or some part of these can be used to frame an interesting document. Philosophy assignment help providers here have explained the major sub-branches in detail.
Metaphysics: It is the study of existence and focuses on the nature of reality and the universe. It asks a question like what's out there? When you reach to us and buy philosophy assignment writing services online, we make it a point that you get some interesting documents that revolve around the field.
Epistemology: It is the study of knowledge and finding how it is acquired. It deals with the question like how do I know more about it? As per our philosophy assignment writing professionals, it can always lend some interesting topics to impress the professors and earn good grades.
Logic: It is the study of action which focuses on how to develop valid arguments along with inculcating mathematical logic. As suggested by our philosophy assignment help experts the subject can always help you to deliver the most intriguing documents at the most affordable prices that too in no time.
Ethics: A study of morality that pays attention to examining the right and wrong and how people should live and behave. The philosophy assignment writing service providers make it a point that the documents on the topic do not confuse you and get you the best results.
Aesthetics: It explores the creation of beauty, art and artistic perception through critical analysis. The subject lends some very interesting topics that can be used to frame some really high-scoring documents. The philosophy assignment writing service providers associated with us make it a point that the documents reflect the quality of the research work on the topic easily.

Politics: It is the study of government, nations, citizen rights and political obligations. It asks questions like what makes good governments? What actions are permissible? According to the philosophy assignment writing help providers associated with us, it is an important and very relevant topic that can reflect interesting grades in your scorecard.
These are some major branches of philosophy that the subject experts have listed for your understanding. If you have some other topic or need to explore any other sub-field of the subject all you need to do is reach to the online philosophy assignment writing services at Assignment Desk and place your order.
Why Students Choose Assignment Desk for Philosophy Assignment Help?
Writing a philosophy assignment is the most significant and unavoidable part of a student's academic career who is pursuing a bachelor's, master's, or doctorate degree course in this discipline. But the real struggle begins when they feel overburdened with the assignments. That's where philosophy assignment help providers come into play. In the quest for the finest assignment writing company, you may come across many that claim to offer the best assistance at reasonable prices. But do they keep their promises? Well, if you don't want to be cheated by any fraudulent company, then hire.
To know why we are unique and better than our peers, read the benefits that we offer to all our clients:
Round the Clock Availability: You can contact us at any time of the day or night to seek solutions to your problems from our team of executives. When you busy online assignment writing services from us there may be chances that you face troubles in your work. The customer support team associated with us can easily get the tasks done that too in no time.
PhD Certified Writers: When you order online philosophy assignment writing service from us the documents are prepared by highly qualified experts with the PhD credentials in hands. Thus, you need not worry about the content and the information that goes in the document.
Unique Documents: The subject writers associated with us always prepare the document from scratch after extensive research, and the testimony to this fact is the Plagiarism report that we send with every order to our clients, that too for FREE. So, just order your philosophy assignment writing task from us and get original documents at the most affordable prices.
Customized Assignment Services: Placing an order for philosophy assignment help with us is safe and ensures no stealing of information. The documents are prepared by the expert writer and abide by the university rules that need to be followed.
Free Unlimited Revisions: When you take philosophy assignment help from us, we make it a point to deliver you perfect documents. Our free revisions facility is designed so that you can get the modifications done in your order if required, and the good news is that we never charge anything extra for the same.
Money Back Guarantee: We've made money back guarantee available for our clients to help them understand how important their needs are for us. If they're left unsatisfied and unhappy with our philosophy assignment writing services, all they need to do is present a legit reason and get the money back.
Rest assured that your philosophy assignment will be delivered to you well before the deadline so that you can review it carefully prior to submission.
Assignment Desk hasn't become one of the leading philosophy assignment help providers in the UK overnight. With years of hard work and effort of our team, we've come a long way. We deeply understand students' concerns and do not leave any stone unturned to help them score nothing but the best. Now is the time to seek help with philosophy assignments from us, and we bet you won't regret your decision. You can contact us via phone call, live chat, email, or mobile app that can run smoothly on both Android and iOS devices. Hurry! We are waiting to serve you with the most reliable philosophy assignment writing help.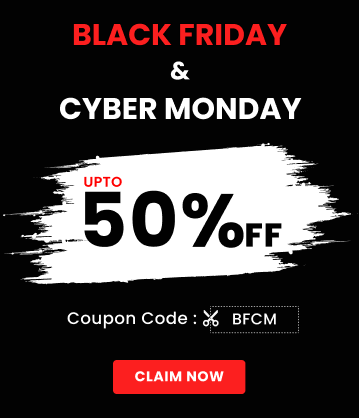 FREE Tools
To Make Your Work Original
FREE Features
Topic Creation

Outline

Unlimited Revisions

Editing/Proofreading

Formatting

Bibliography
Get all these features for
USD 84.3FREE
- RELATED BLOG -
Read Our Latest Blogs
By High Quality Assignment experts on university, academics, assignment, writing skills & tips, and many more
View More
10,700+ Happy Customers
Here is what our customers have to say about our services!
One of my busy jobs is finishing assignments within the time frame. As a result, I sought the advice of Assignment Desk, who really aided me in the writing process. I greatly appreciate it.
Demi Stanley , Oxfordshire, UK
While doing my academic work, I was grappling with numerous writing issues. One of my friends suggested I seek help from the Assignment Desk in order to do my work on time. As a result, I asked them for assignment writing assistance. They finished it in a short period of time. Thank you very much, everyone!
Kian Armstrong , Lancaster, uk
I found their assistance very trustworthy. I was facing issues with structuring my assignment, and they did it with so much ease. I'm highly impressed with their professional approach towards each order. Thanks guys, I got good grades.
Krista Reese , University of London
There were minute changes that I wanted them to focus on. They reworked on the order and delivered me in a day. It was just as I wanted. Highly recommended services.
Billy Greene , Leeds,UK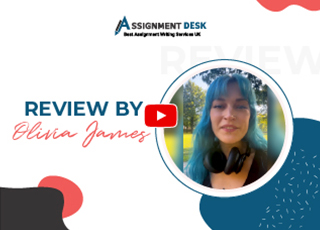 View All Reviews