Get the Best MBA Essay Help from Our Experts
Are you thinking of doing MBA? Do you want to get admission to one of the best colleges or universities but fail to draft a perfect essay? We can understand. The peer pressure of writing a perfect essay often results in writer's block. You cannot develop better ideas or themes to start with or have performance anxiety, leading to poor-quality write-ups. These are some common problems you might face while working on an essay. However, you have no more reasons to worry about it. We at Assignment Desk help you get the best MBA essay writing service at affordable prices. Know how we can relieve your stress of writing a perfect essay and why you should seek assistance from us.
Get MBA Essay Help
Helping You in the Best Way Is Our MBA Essay Writer's Main Goal
Before we make you understand why you need our help, let's brief you on what an MBA essay is.
An MBA essay is a write-up that you have to draft at the time of applying for various MBA universities or colleges. It helps you display your skills, qualities, worth, and aspects other than your grades, facts, and figures. It helps the admission committee to know you, your personality, vision, and experiences in a better way.
Now, How can we help? Well, there are various ways in which we can assist you write the best essay. Some of the ways are:
1. Themes or Topics:
We have a team of professionals who provide the best essay writing service for MBA. They always create catchy and creative themes and topics to write about. So if you are perplexed about what theme or topic you should choose for writing an essay, you can seek help from us.
2. Timely Submission:
Writing an essay can consume a lot of time, leading to delays in submission. We understand that thinking of a good theme and the right words is not a piece of cake. However, if you let our MBA essay writer create your content, they will help you submit the draft before the deadline.
3. Quality Write-Up:
You may feel anxious about drafting quality content and think of "who can write my MBA essay" effectively. Then, don't worry! We have a team of specialists that can help you write an essay of top quality without much hassle.
4. Perfect Formatting:
If you are one of those students who often face formatting challenges, don't worry! Our experts can provide the best MBA essay writing service. They take care of everything from correcting your grammar mistakes to aligning the paragraph properly to give your document a correct format.
5. Correct Structure:
Are you a person who gets stuck in dividing the content correctly between the three sections of the essay, i.e., introduction, main body, and conclusion? If yes, you should try your hands on our MBA essay writing service. We can help you structure your essay perfectly.
We take care of everything to make your document perfect. So if you ever need MBA essay help, get assitance from our writers. In addition, we cover several courses and specializations of MBA that we will discuss in our next section.
Need Personalised Assistance from Our Experts?
Share Your Requirements via Whatsapp!
Chat Now
Our MBA Essay Writer Can Assist You with Any Course & Specialization
An MBA or master of business administration degree will open doors to multiple new opportunities to take your career to a higher level. It prepares you to become a business leader. It helps you develop multiple skills like people management and strategic thinking that can benefit your professional career. But getting an MBA degree in a particular course is best to get the specialization. Here are the most popular courses you can consider pursuing your specialization in.
1. Marketing

Marketing is said to be one of the popular MBA courses. Students pursuing this career learn to manage, promote, and create products and services in this fast-growing world. In addition, this course prepares them to learn and understand customer behaviour and ways to solve their problems. So, if you are interested in this field, our MBA essay writer can help you draft a perfect admission essay for any college or university that covers this course.
2. Human Resource Management
HRM is an interesting course that helps students learn about recruiting, training, team building, employee relations, safety, and policies. In this course, students develop skills and knowledge in managing human resources. So if any student wants to get selected for this course in the top universities, they should seek MBA essay help from our writers to clear the admission tests.
3. Hospitality
This post-graduate course helps students learn about the working hospitality and tourism industries. It teaches scholars about hotels, housekeeping, catering, operations, and other services. A student can build a career in this as the demand for this management grows. So what are you thinking? Ask a writer to "write my essay" and get a chance to get admission into your favourite university.
4. Accounting
Accounting is a financial course that teaches students to handle, calculate, and understand any business's financial transactions, profit and loss, account statements, and economic data. It is one of the most challenging courses to learn but very important. So if you want to pursue your career in this, then Buy essay for MBA from our experts.
5. Health Care
The popularity of health care has increased after COVID-19. Students wanting to pursue a career in healthcare learn to manage hospitals, and patients, work in pharmaceuticals, and many more hospital and nursing-related work. Our MBA essay writer takes care of what to write in an essay while applying for this MBA degree.
6. Management
It is one of the most common MBA degrees that students pursue in their careers. It covers vast sub-courses like Human Resource Management, General Management, Business Management, etc. Students must learn and know everything related to leadership and management positions. Seeking help from an MBA essay writing service can get students a perfect document.
Choosing to do a specialization can be a very challenging decision for many, as their courses are for almost every field and industry. However, one should opt for a course of their interest or choice. So, if you have decided to specialise in a particular field, seek MBA essay help and give your best.
If you are still doubtful about using our services, check the below section to know what makes us the best.
Hire Our Expert
Know Why Entrusting Our Writers for MBA Essay Help Is a Good Idea!
We know that trusting someone with your academic work can be risky business. You cannot just rely on someone to help you complete your work perfectly. But you can rely on us. We assure you that asking for any type of assignment help will not turn into disappointment. Our experts offer the best help to serve you with quality content. You can also look at all our benefits and services to satisfy you.
Plagiarism-Free Content: We believe in complete authenticity. Therefore, our writers write your document from scratch. They will make sure that your content has 0% duplicacy. You can even get a plagiarism report from our writers to check its originality.
Experienced Writers:You will find a team of professional writers at the Assignment Desk that are experienced and have PhD degrees in various subjects. Therefore, you can seek assistance with any topic or subject matter anytime.
Free Access to Writing Tools: Are you unsure of your writing skills? Then, make use of the variety of free tools on our website. We cover almost every academic writing tool, from grammar and plagiarism checker to essay typer, paraphrasing, dissertation outline, and thesis statement generator. These tools can help you write a qualitative document.
Discounts and Offers:Several offers and discounts keep running on our website. So if you ever need assignment help or MBA essay help, do not hesitate to try our service and get a discount as a new user.
Unlimited Revisions:Our experts take care of all the guidelines mentioned by you while writing your task. However, if you find anything that our writers have missed or added incorrectly, you can contact us again to get the correction made. Furthermore, our experts can revise your content as per the requirements free of cost.
Multiple Academic Writing Services: We provide various academic writing services you can seek help with. So, if you ever need assistance with any particular subject or assignment, get quick help from our writers.
24*7 Availability: Many students have a habit of studying overnight and need help with their write-ups at odd hours. In such cases, our customer support executives can assist anybody that requires it. Our representatives are online to help you 24*7, or you can say round the clock.
Well-Researched Information:Our experts are well-versed in research techniques. So if you have to deal with a document that needs in-depth research, you can assign that task to one of our writers. In addition, they have a good knowledge of sources and citations to help you get a perfect document.
Money-Back Guarantee: If at any moment you feel like you are not satisfied with our services or we have not followed your mentioned rules and guidelines, we will return your money. We never want to dissatisfy our customers, but if you feel like you do not require services for a valid reason, we will give it back.
Affordable Prices: We understand that it is difficult for a college or university student to make enough to get writing services. That's why we have kept our prices economical and affordable so that you do not have to think twice before seeking our help.
So, this is how our professional writers can benefit you in drafting your MBA essay. All students can have an opportunity to seek MBA essay help in a variety of subjects and specifications. If you are still baffled around to find the perfect MBA essay help service provider, you must read the further section.
Get a Perfectly Crafted Document with Our MBA Essay Help
MBA essay is one of the most challenging subjects that requires students to work on their writing, analytical and researching skills. But this is not a child's play, as it requires total concentration and dedication. So, it is when seeking help from MBA essay writing services arises. It is the time when our team of experts comes to rescue you with their expertise. We work on each essay from scratch by conducting thorough research to ace it. Therefore, you can trust us to provide you with a 100 percent original document without any flaws.
Moreover, we have a team of 4500+ experts in our team who work day and night to make your academic journey smoother. They work round the clock to serve you the best quality document that meets the requirements of your professor.
There are many other benefits that you can seek from us. Explore our website, Assignment Desk, to know what you can grab. Moreover, the next time you get stuck while writing an essay, try seeking our MBA essay help. They will give you satisfactory results and can get you good grades at your university.
Order Now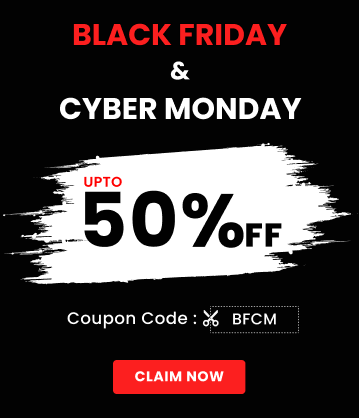 FREE Tools
To Make Your Work Original
FREE Features
Topic Creation

Outline

Unlimited Revisions

Editing/Proofreading

Formatting

Bibliography
Get all these features for
USD 84.3FREE
FAQs:
Who will Draft My MBA Essay at Your Platform?

At the Assignment Desk, the experts specialised in the particular field will work on your essays. To ensure this, we have hand-picked each member of the team to serve you top-notch quality. Moreover, they will work by keeping all the guidelines provided by you to ace the piece.

Do You Provide Plagiarism-Free Content Within the Deadline?

Yes, of course! At Assignment Desk, we have a policy of generating original content every time. Thus, due to the time limit or the deadline, we never plagiarise other's content for the sake of finishing the task. Besides this, to make you trust us more, we provide a plagiarism report with the documents.

How Can I Order from Your MBA Essay Help Platform?

To hire an expert who will guide you, follow these three simple steps:

Submit the form available on the website, including all your requirements.
After the quote is generated, make payment using secure getaways.
Receive the final document on the date decided in your mailbox.
Do You Proofread My MBA Essay Before Submitting It?

Yes! There is no chance we will deliver a document without proofreading and making it flawless. It is so because we know the impact a silly mistake can have on the quality. Thus, we check for capitalisation, spelling, formatting, grammar, punctuation and more before delivering the final draft.

How Can I Make Payment for My MBA Essay?

To pay, you can use either of the debit or credit or the Paypal to ensure secure payment getaway. Besides this, the price will be decided after you have mentioned all the requirements, that are the time, words and other details. Thus, you will have transparency in the amount you have to pay.

Do You Provide Any Services Other Than MBA Essay Help?

Yes! At the Assignment Desk, you can ask us to serve you in any subject from any field. It is possible due to the experts we have in our team from diverse areas. Thus, you can ask us to help resolve your queries from the area you are struggling in.
- RELATED BLOG -
Read Our Latest Blogs
By High Quality Assignment experts on university, academics, assignment, writing skills & tips, and many more
View More