McDonald's PESTLE Analysis that Makes You Say "I'm Lovin' It
06 May 2022
3041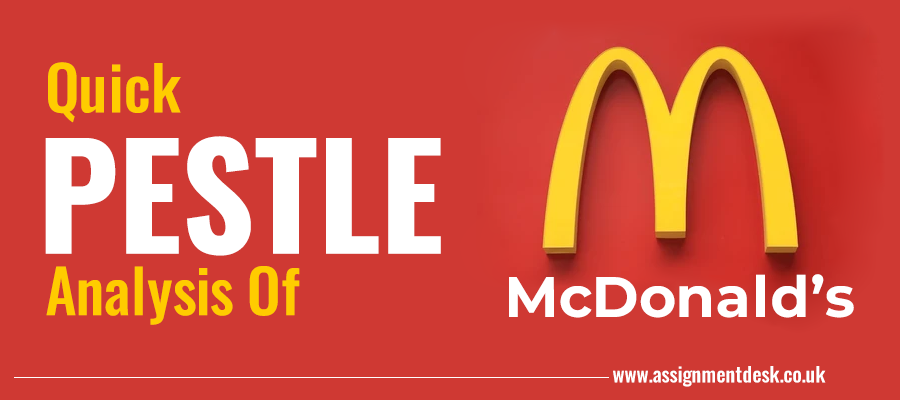 Fast food has been the top attraction in cities for so long. Even in ancient times, the concept of street food was very popular and out there. This is because humans are the kind of creatures that need love, and food is the best way to show it. Food is more than just a necessity for us; it is also an expression of love and care. Street vendors all around the world have been selling ready-to-eat food to people who were in a hurry or didn't have many resources. This tradition has taken the form of multinational businesses.
There are a countless number of fast food chains in the world today, and one of them is McDonald's. This blog attempts to explain the reason why this particular fast food chain has been going on for years nonstop with the help of a McDonald's PESTEL Analysis.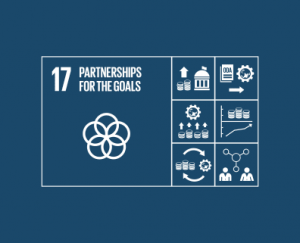 Introducing McDonald's: Food, Folks, and Fun
This fast-food giant has been a big part of every child's childhood. Regardless of whether you come from a wealthy or poor family, or whether you live in the northern or southern hemisphere, there are so many memories that this global fast-food chain has helped create, not just in America but across the globe. Before we begin the pestel analysis of McDonald's, Look at the following juicy and yummy facts about McDonald's :
The oldest McDonald's that is still serving people is in California. It was opened in the year 1953 and was the fourth chain to be opened. It continues to operate under its original branding to this day.
If you go to a McDonald's drive-thru on a horse, you will not be served. In 2013, a woman tried the same and was denied food. People on bicycles, electric scooters, and pedestrians cannot be served as well. Due to the safety issues.
The concept of McDonald's drive-thru came from the army. It was inspired by the moving army truck and the fact that soldiers were not allowed to leave their cars. In 1975, the first-ever drive-through was opened in Sierra Vista, Arizona.
The number of McDonald's in the United States is one-and-a-half times greater than the number of hospitals. The numbers are : 14,350 and 10,660.
There is a floating McDonald's! Yes, it's true. It is situated in Vancouver, Canada and is called the McBarge. It is the only one in the world that has been abandoned now. It was built to serve food at the 1986 World's Fair.
The Queen of England owns a McDonald's. Yes, in the United Kingdom, among her other holdings, there is a McDonald's near Buckingham Palace that she owns.
You will find McDonald's in every country but these: Bermuda, Montenegro, Kazakhstan, and Macedonia. These countries have banned the fast food giant from their lands.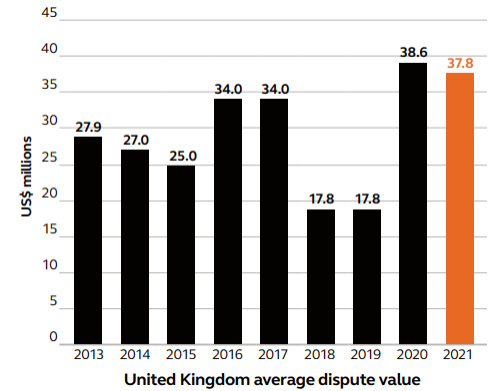 A Walk Through McDonald's Global Journey
In the first year of its opening, McDonald's didn't become the giant that it is today. When we are determined to know the brand completely through the pestel analysis of McDonald's we got to see its entire journey.
The year that it all began, i.e. 1940, McD's was just a Bar-B-Q restaurant. What you see today is a much more developed and refined version of that very same shop. If this has spiked your interest in the journey of this amazing food god, look at the below-mentioned table: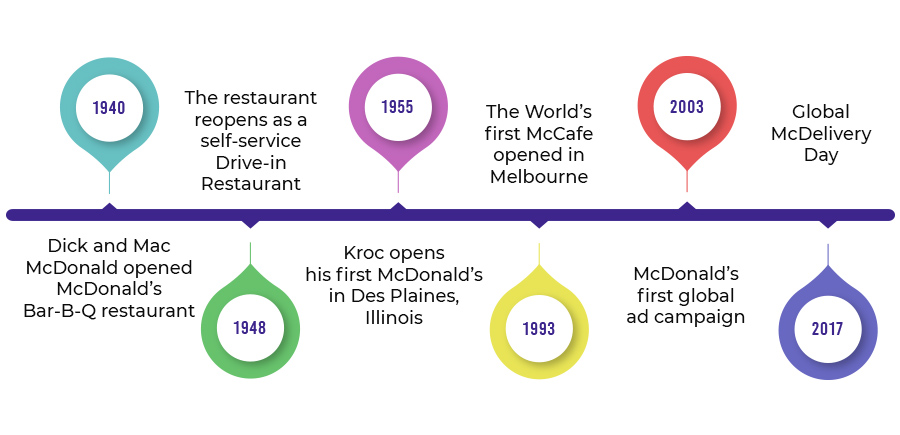 McDonald's PESTEL Analysis: The Simpler the Better
Political factors are bound to interfere with the working of a brand like McDonald's, not because it is a huge success but due to its industry type. Being a food chain and having outlets in almost 118 countries. With so much reach comes an equal, if not more, number of responsibilities and issues. Every country has different rules and regulations related to health and hygiene, and the company has to follow them all strictly. Some other political factors in pestel analysis of McDonald's are tax policy, environmental regulations, trade restrictions and reform, tariffs, and also political stability.
1. Health & Hygiene Regulations
McDonald's policies are influenced by government regulations and political laws depending upon the country. The company has to follow the health and hygiene standards very strictly, and if it doesn't follow them, the health and safety department would shut down McDonald's franchises.
2. Government Pressure
There is often some or other country pushing the buttons of the franchise and pressuring fast-food hotels and restaurants to follow healthy diet standards. This is simply because of the ill effects of eating too much fast food, which include hypertension, diabetes, high blood pressure, and heart disease, etc.
3. Issues With The UK
The British government is known for its strict policies relating to edible products. This is the reason why it has been imposing several fines on the brand. Recently, in 2018, the company was charged a fine of 200,000 pounds.
Stuck with your Assignment?
Hire our PROFESSIONAL ASSIGNMENT WRITERS and
Get 100% Original Document on any Topic to Secure A+ Grade
Get Assignment Help
The economy forms a major chunk of any business. As a result, it is a critical factor in the pestel analysis. According to pestel analysis McDonald's, company's economy is affected by not just the base country but also countries all over the globe. Economic factors include economic growth or decline, interest rates, currency exchange rates, inflation, wage rates, minimum wage, working hours, unemployment (local and national), credit availability, and cost of living.
1. Tariff
Being a major global chain, McDonald's has quite a significant amount of import and export. It has to move raw materials from one country to another. This impacts the basic cost of the company. It should look into buying locally.
2. Economic Recession
Anywhere in the world, if there is an economic crisis, it will most definitely affect the business of this fast food giant due to its global presence. For example, the recent COVID-19 pandemic was brutal for the brand. Its revenue sank down to 9.7%.
All of these economic factors keep changing according to the location of the franchises. This might be a bit of work, but in the end, it serves as an opportunity for the company to grow in every country without being too much influenced by the others.
There is so much to consider before opening any business, especially with a franchise that is this massive and global. The number of social factors affecting the company also multiplies. It offers both threats and opportunities to the brand because customer behaviour gets moulded according to society's view points. Some of these factors from the view point of pestel analysis McDonald's are cultural norms and expectations, health consciousness, population growth rates, age distribution, career attitudes, health, and safety are major determinants for any company.
1. Health Conscious Customers
There has been a sudden increase in diet awareness all around the world. People now are way too conscious about what they put in their bodies. This is not good news for the brand as it doesn't follow the standards of a healthy diet.
2. Local Menu
Enjoying a McMeal every once in a while is normal for the international customers of the brand, but there will be more turnover at the place if it starts offering some local dishes on their menu.
3. Healthy Brand Image
And then there is this branding issue that has been doing the rounds in the food industry. McDonald's has an image stamp of "junk food" attached to it. This could be a possible cause of less business.
Based on the assessment of sociological factors, McDonald's has a massive opportunity to rebuild its brand around the healthy food concept and lure people in through its affordability and quickness.
There is so much that is going on in the world of technology every day. And keeping up with that world could be a bit of a job. But when any company takes on this challenge and keeps itself updated and in sync with the latest technologies, it most definitely reaps the benefits of those efforts. Technological factors for pestel analysis of McDonald's could be: Artificial Intelligence, digital marketing, IoT, Machine Learning, Deep Learning, etc.
1. E-Commerce
The recent shift in normal life made the world go online. And this also affected the sales of McDonald's, but it soon partnered up with delivery services to make its food reachable to people even in the pandemic.
2. Use of Technology
Although the company was among the first few to make use of technology in the food and hotel industry, it can now use more automation in the kitchen to make the work faster and easier. The brand adapted to the digital concept of payment, ordering, and delivery pretty seamlessly.
3. Tech Investments
McDonald's has made a purchase of a tech company, Dynamic Yield, so that its menu and self-order kiosks could be made better and more personalized. This will improve the customer experience and will add more to the business.
The universe of technology only offers opportunities. The one disadvantage that it has is that it is not used. So McDonald should just hop on to the train before it is too late.
Changes in the laws or regulations will obviously affect the working of a business. With the slightest change in them comes an array of business decisions and administrative changes. Legal factors like legislation impacting employment, access to materials, quotas, resources, imports and exports, taxation, etc are crucial to McDonald's pestel analysis. It not only affects the external but also the internal workings of the company. Massive companies like McDonald's can get in huge trouble if they screw up in this department.
1. Employees' Protest
The turnover rate of the company is high because of the insufficient wages and long work hours. Its employees are consistently demanding higher wages and better working conditions. If this matter is not looked into soon, there could be bigger consequences.
2. Following the Laws
With being able to have a global outreach comes the responsibility to not offend or cross any of the international laws. Because doing that would mean a law suit. Therefore, McDonald's should pay great attention to abiding by the health and food safety regulations all over the world.
The planet is on fire and everyone knows it. But the fact that matters is what has been done to stop it. Every little step counts towards the goal of restoring Earth's health. As a result, environmentalists consider any action that contributes to this degradation to be criminal. Being a part of an industry that can have a serious impact on global health puts extreme pressure on the company to do right by the planet. Environmental factors included in this McDonald's pestel analysis involve the way a company affects the environment, or ecosystem, and its surroundings. Waste disposal rules, environmental protection legislation, and energy consumption regulations are among them.
1. Recycling Units
McDonald's has been very welcoming and forward with its desire to help in the restoration of the planet. It has established many recycling stations across the globe to address environmental issues. Currently it is at 10% but plans to create recycling plants in its every restaurant by 2025.
2. Paper Packaging
The amount of waste that gets generated by McDonald's in a day is humongous and if all of it is plastic, it ought to have catastrophic repercussions. To avoid those results, the company has moved to plastic-free packaging. It is not yet at full capacity, but it intends to use only renewable and reusable packaging materials in the future.
McDonald's should grab this opportunity to create a better and more sustainable brand image for itself.
Want to Learn More About McDonald's PESTEL Analysis? Take Our Expert Help
Still unable to figure out how to write a McDonald's pestel analysis? No need to worry when you have the experts on your side. Our experts have vast knowledge and years of experience to help you with all your analysis related issues. They can help you with pestel analysis of McDonald's that is worthy of an A+ from your professors. In addition, you can approach these experts with a variety of other academic issues to get the right assistance.
Along with that, we have some exceptional guarantees that you can enjoy for free when you choose to work with us. Here are some of them:
In-Depth Research
Zero-Plagiarism
Free Referencing Page
24*7 Customer Support
Timely Delivery
Free Plagiarism Report
Quality Content
Money-Back Guarantee
Free Unlimited Revisions
So what is the wait for? Avail the best assignment help now!
Order Now
FREE Tools
To Make Your Work Original
FREE Features
Topic Creation

Outline

Unlimited Revisions

Editing/Proofreading

Formatting

Bibliography
Get all these features for
USD 84.3FREE