4 Tips to Answer Your Exam Papers Effectively
Know how to provide satisfactory answers for the questions asked during exams
01 Mar, 2017
3459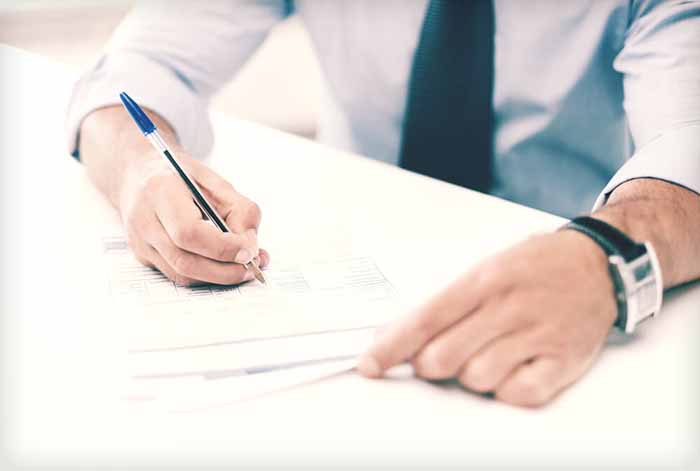 Students often feel confused when it comes to answering the questions which are asked during the exams. At times, they fail to understand what is been asked and at other times, they forget to mention the key points which would garner them full marks in a particular exam paper. And to tackle this issue of yours, we have brought you this blog to clear all your doubts regarding this game of questions and answers.
Read further to know how you can answer the questions being asked in the exams satisfactorily:
1.Remember how much marks are allotted to a particular question
Professors expect you to be brief and to the point when it comes to answering the questions, and hence, you should know how much to write and what things you need to discard. Nobody would want you to write a one page answer for a one mark question, so manage your answers accordingly. Doing so will also save you from sparing extra time on a particular question.
2.Do not forget to include the key points
As your professors need to check hundreds of exam copies, they would probably glance through your answers instead of reading each and everything thoroughly. Hence, it would be safe if you describe the key points more and stop wasting your time on unnecessary information.
3.Make use of flow charts and diagrams
It would be better if you are able to express more with few words. Hence, wherever it is possible make use of flow charts and diagrams to represent your answer better. Do not forget to describe each and every step clearly so that you cover all the key elements that you need to include in your answer to score full grades.
4.Do not use repetitive sentences
Never in any case use same sentences again and again in an answer and try to elaborate it unnecessarily. You need to be clear and ensure that you mention the required elements and the major phrases that are the highlight of your answer. Being way too much repetitive will only irritate your professors and make them feel unsatisfactory with a particular answer. So, be brief, straight forward and do not pull your answer away from the core of what is being asked of you, if you are serious about your exam scores.
Answering questions might seem tricky but then you need to play a little smart yet elaborate at the right parts if you wish to score high. Hope you were able to grasp some essential points from the above article and would prepare your answers in the correct way. Sail through your exams well!
Assignment Desk is one of the online assignment writing service providers where we offer help to students to complete their academic papers on time. With our services operational in the major cities across the UK such as London, Canterbury, Oxford, Sheffield and many others, we have successfully garnered positive appraisals from a multiple number of students. If you have any issues regarding the completion of your assignments, then you can contact us immediately.
Place your order today and avail exciting discounts!
FREE Features
Topic Creation

Outline

Unlimited Revisions

Editing/Proofreading

Formatting

Bibliography
Get all these features for

£121FREE