Understating Coca Cola PESTLE Analysis
03 May 2022
1691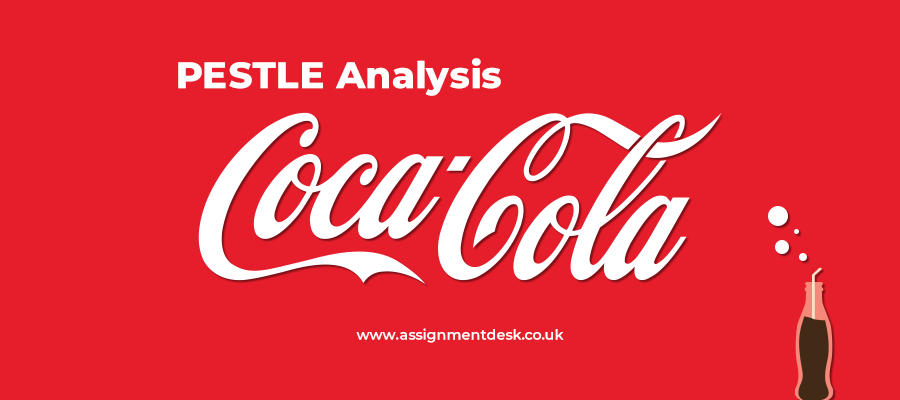 When you are feeling thirsty for something refreshing and cold, the brand that might come to your mind is Coca-Cola. It is the world's largest manufacturer and distributor of sparkling and still beverages. Its drinks are enjoyed by consumers in more than 200+ countries and have more than 2800+ products. Which shows Coca-Cola has a great overall goodwill.
Though it is a strong brand with a massive customer base, external factors surely affect Coca-Cola's business. To understand every sector and its effect on the company's work, we will conduct a Coca-Cola PESTLE analysis. But first let's take a glance at Coca-Cola.
Overview of Coca-Cola- One of the Biggest Beverage Companies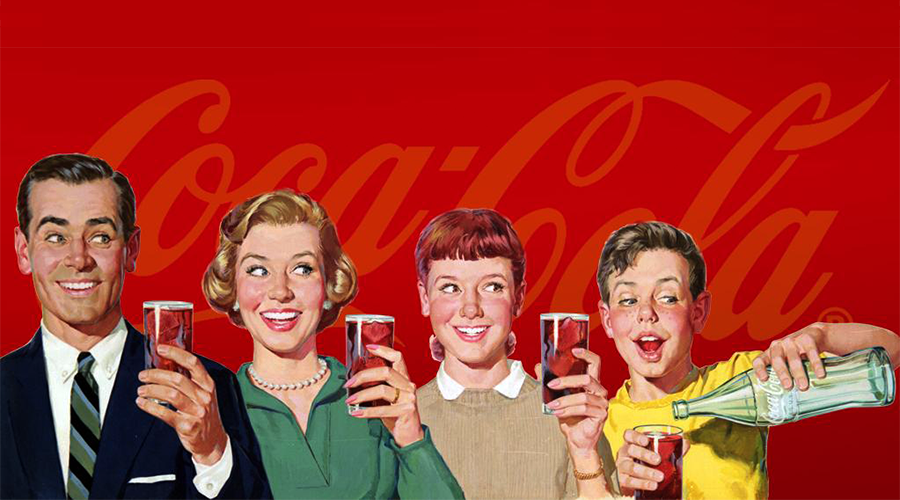 The company was founded in 1886 by an Atlanta pharmacist, John S. Pemberton (1831–88), at his Pemberton Chemical Company. Coca-Cola's red and white trademark is surely the best-known brand symbol which is known by everyone in the world. Talking about the recent past, the company's old slogan was "Open Happiness" and, after 17 years, the new slogan for the current campaign is "Taste the feeling". It currently has more than 700,000 employees. Below are some generic details and background about the company.
Now let's start off with the Pestle Analysis of Coca-Cola.
Coca Cola PESTLE Analysis
Though Coca-Cola is one of the biggest beverage companies operating in more than 200 countries, it gets influenced by these external factors. A PESTLE analysis of Coca-Cola will show you how factors such as politics, economy, sociology, technology, law, and the environment can flourish or wither the growth of the company.
Political factors can affect business in both direct and indirect ways. The government can increase or decrease the rate of taxes, which will surely impact the profits of a company. They can also affect businesses by increasing value-added taxes on products or the company itself. These are direct ways. In an indirect method, if a country's political status is not stable, a company can suffer even after investing both time and money. Often, there are conditions when the government supports a brand itself or provides them with a subsidy, but only for local or semi-government brands. This could prove a challenge for Coca-Cola as it gives rise to various government-backed competitors. Furthermore, As the US is considered a prominent country, trade relations with other countries can also affect the business of Coca-Cola. Surprised to hear it? Here is a live example due to the trade relations between Burma and America. Coca-Cola cannot enter into trade with Burma.
An equal major part of the business operation depends upon the economic conditions of a country. It can also influence how much money a company should invest in that country. Even if a country has a good trade relationship, its economic situation is a vital factor to consider. Or else, the company may fail to earn a profit and develop in the country. As most of the revenue, approximately 70% of it, depends on the countries outside of the US. The market situation in these countries can severely affect the sales. Coca-Cola has earned the trust of its customer so much that whenever they see the colors of red and white, they relate them to the brand only. Other competitors have come and tried to shake this loyalty, but they couldn't even take a single one out. This could help Coca-Cola survive in the competitive economic market that the whole world is turning to.
Furthermore the negative point , the company can be affected by the continuous rising cost of raw materials for the beverages and the trade conditions with the suppliers of those beverages. The price can be problematic for trade relations and further be turned into a potential risk for the growth of the company.
When the company does its business in a particular area, the social conditions surrounding it can significantly impact its performance. If there are any issues, they need to come to terms with them to make business run smoothly. Or else, the company may fail to attract more customers towards it. Coca-Cola currently does not have a stronghold on this market because today's youth prefers healthy drinks over carbonated drinks. This can result in a fallback in revenue. The firm, however, has some products like Coca-Cola Black, Coca-Zero and Diet Coke, which can target health-conscious people, but it needs more products. Moreover, Coca-Cola has a presence in more than 200 countries. As a result, Coca-Cola will have to satisfy all of its customers' taste buds. And they have already introduced more than 30 flavors in Japan, like strawberry, orange, coffee, etc. These experimental flavors may prove to be helpful for them to attract more customers. Another way Coca-Cola has done this, is by creating campaigns that have gained attention on a global level. While branding and campaigning, they have focused on several social conditions. Thus, gaining the chance to get more customers, and simultaneously creating a great goodwill for itself.
Coca-Cola has used machinery to produce better and larger volumes of its goods. The company operates plants in the USA that use top-of-the-line machinery to assure quick delivery and high-quality product creation.
Coca-Cola has used social media technology to reach out to customers. Customers lined up to take photographs of bottles with their names on them when they began their name campaign, which involved placing genuine names on their bottles. These photographs were popular on social media platforms such as Facebook, offering social proof and increasing its sales.
For beverage companies, ecological issues can have a direct brand awareness concerned impact. In terms of Coca-Cola, it needs to consider more eco-friendly packaging options. They can substitute their cans with other materials which are easily recyclable. The company can also take use of advanced technology for waste management which can help them to strengthen its brand impression. Coca-Cola can easily raise awareness while making creative campaigns or by directly donating to environmental causes. Furthermore, Coca-Cola, has been using water-smart farming methods like rain and care. It has helped them to gain the attention of people who are concerned about the environment.
The legal issues may not have a direct impact on a business. But, they can show some indirect influence. Many countries have already issued a range of restrictions for sugar usage in beverages. Coca-Cola needs to consider this as it has a wide area of products in this category. The caffeine quantity in any beverage is also fixed for most countries. Coca-Cola has already been accused for its excessive caffeine content in its drinks and had to pay a hefty amount for the lawsuits. The company must also taking in consideration the value of employment ethics and the working conditions of the labor force. If they give lower wages to the laborers and do not provide healthy working conditions, they may face legal issues.
Still Fizzed up with Doubts? Take a Relaxing Sip and Get Expert's Help
The first stage in conducting a PESTLE analysis is to gain an understanding of the brand. Coca-Cola is a well-known producer and distributor of non-alcoholic drinks. The company was founded in 1886 and has gained much popularity now. By conducting a PESTLE analysis of Coca-Cola, we will gain knowledge about all the factors such as political, economic, sociological, technological, legal, and ecological and their effects on the operation of the company.
And if you are still not able to clear up your doubts through this blog, then you can contact our assignment help experts at Assignment Desk. They will easily clear up all your doubts about Coca-Cola PESTLE analysis, and to even excite you more, we have features and guarantees such as:
100% plagiarism free
Free amendments
Free quality report
100% Satisfaction
Ownership Guarantee
D. Certified Writers
And there are many more which you can learn about from our experts. So, what are you waiting for, reaching us is just as easy as buying a can of coke? Contact us NOW and grab the best deals.
FREE Tools
To Make Your Work Original
FREE Features
Topic Creation

Outline

Unlimited Revisions

Editing/Proofreading

Formatting

Bibliography
Get all these features for
USD 84.3FREE