Zara Brand Analysis -Swot Analysis 2020
04 Feb 2020
5355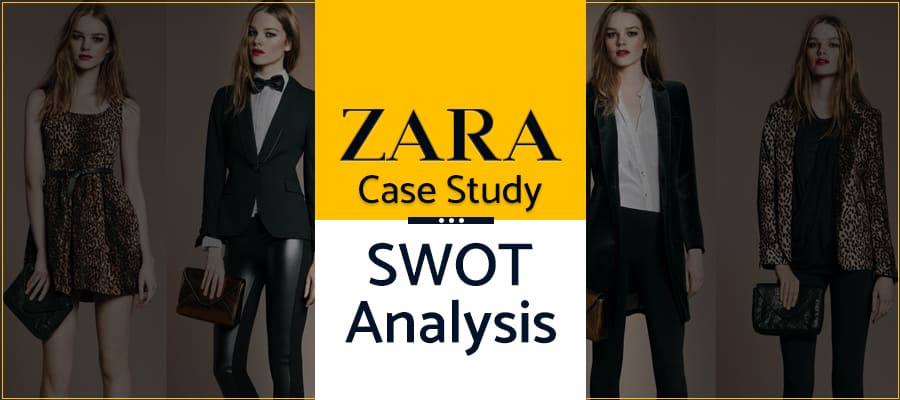 Zara Case Study SWOT Analysis (Updated 2020)
While the textile commerce of the world went down by 2.38% in 2019, the Zara had risen by 2.17%. -(as quoted by Global Fashion Business Journal)
The statement is enough to conclude that the global brand is currently on a bull run, which makes it a 'perfect' brand on which your professor can ask you to prepare a case study on SWOT analysis. The Spain-based apparel retailer specializes in fashion products and currently operates in 3000+ stores worldwide. Such global expansion is the main reason why students seek Zara case study SWOT analysis help. The internal and external factors related to the company are far from student's reach, and therefore, they fail to draft an academic paper.
Are you also tired of searching, "Who can provide me Zara case study solutions in UK?" If yes, then leave everything and start reading this blog. The piece of information is compiled by the case study writing help service providers of Assignment Desk who have earlier worked as a business analyst in reputed firms.
Happy Reading!
An Insight Into the Billion-Dollar Empire of ZARA
Founded by Amancio Ortego in 1975, the Spain-based company specializes in fashion products including clothing, shoes, perfumes and other accessories. With 3,000+ stores in 96 countries, it is the largest flagship brand of Inditex Group. Spain is undoubtedly the biggest market with 547 stores, followed by China (229 stores), France (145), Russia (144), and Italy (134).
Factsheet of ZARA
Industry: Retail
Founded: 1975 (Earlier named as Zorba)
Founders: Amancio Ortega & Rosalía Mera
Headquarters: Arteixo (A Coruña), Spain
Area Served: Worldwide
Revenue: $18.9 Billion (Approx.)
Parent: Inditex Group
Website: www.zara.com
After you are well-acquainted with all the vital information about the brand, let us know shed light on the Zara case study SWOT analysis. Read the subsequent section to know more.
What Is SWOT Analysis & its Importance?
SWOT Analysis is a strategic planning method used to analyze the growth of a business & an effective tool to design strategies.
SWOT stands for:
S - Strengths
W - Weaknesses
O - Opportunities
T - Threats
The aspects related to strengths, weaknesses, opportunities, and threats, are analyzed by the highly-skilled business analysts before the formulation of a policy or strategy. The importance of SWOT analysis are:
Identification of features better than the competitors
Analyzing the weaknesses in which a company lacks
Examining future opportunities
Conquering threats for future business growth
Moving on further, let the Zara case study writers illustrate each of the factors one by one.
S: Strengths
As the name suggests, strengths refer to the list of characteristics in which a company scores a point over the others. Such characteristics are regarded as internal factors as they are under the control of the organization. Tangible & intangible assets, internal resources, productive skills of the employees, etc., are some of the elements which are considered under this section. Undoubtedly, Zara is a billion-dollar brand and possesses several positive features like:
l Exclusive Designs- famous designers on board
l Powerful Presence- 3000+ stores worldwide
l Brand Value- ranked 46 as World's Most Valuable Brands 2019 (Forbes)
l Excellent Supply Chain- brings new design in stores in just 2 weeks
l Plethora of Designs- launches 1000+ new designs every year
l Low Cost of Production- use design advantage and save money from advertising
W: Weaknesses
The experts providing Zara case study solutions explain that weaknesses are the negative characteristics which act as a hurdle towards high revenue generation. Similar to strengths; weaknesses are also categorized under internal factors. There is no second thought in saying that Zara is a renowned fashion brand with a global presence; however, there are many weaknesses that are to be overcome for long-term business growth. If you are writing a case study on Zara SWOT analysis, then you should not miss the below-mentioned points:
l Normal Collection- no specialization in a product
l No Advertising- restricts itself from promotions
l No Safety Buffer- limited stock available
O: Opportunities
Regarded as the external factors, opportunities are the external factors which depend largely on the external business environment. According to the Zara case study helpers, opportunities are the set of circumstances which will prove to be favourable in the near future. The role of business analysts is to identify such events and design strategic plans accordingly. Coming to Zara, the future holds great promises for the brand. Moreover, the company is leaving no stone unturned in grabbing the arising opportunities. Some opportunities that the future holds for the brand are listed below:
l E-Commerce- use the online market to double sales
l Artificial Intelligence- use of technology for better customer experience
l Expansion of retail stores- increasing retail stores in the Asian market
T: Threats
The Zara case study solution provider illustrates that threats are the elements which hamper the business growth of a brand. For instance, change in purchasing power or customer attitude, negative media coverage, alteration in the regulatory environment, etc., are some of the factors that posses a threat for a company and restrict it in achieving goals & objectives. Moreover, similar to opportunities, threats are also regarded as external factors. No matter how big brand Zara is, there are still certain threats alarming in the nearby future. The business analysts are responsible in overcoming the threats through the implementation of strategic planning. Here are a few threats related to Zara:
l Competition- competitiveness from brands like Mango, H&M, Vero Moda
l Expensive Raw Materials- rise in prices of materials and labour
l Legal & Political Regulation- regulating business as per the government and legal agencies
Congratulations! You have successfully understood the Zara case study SWOT analysis. Use the crucial points listed in the blog and surprise your professor with a top-notch academic paper. However, if you lack writing skills, then consider seeking help with Zara case study from the experts of Assignment Desk. We have an in-house team of academic writers, researchers, editors, and proofreaders who are highly-experienced in delivering an A+ worthy case study across 150+ topics (Apple Inc. case study also included). So, what are you waiting for? Quickly reach to us and take home an impeccable piece of paper.
Happy Academic Year!
Further Reading:
FREE Tools
To Make Your Work Original
FREE Features
Topic Creation

Outline

Unlimited Revisions

Editing/Proofreading

Formatting

Bibliography
Get all these features for
USD 84.3FREE