Best Font for CV: Develop a Perfect Resume to Crack the Interviews Smoothly?
31 Jul 2021
1471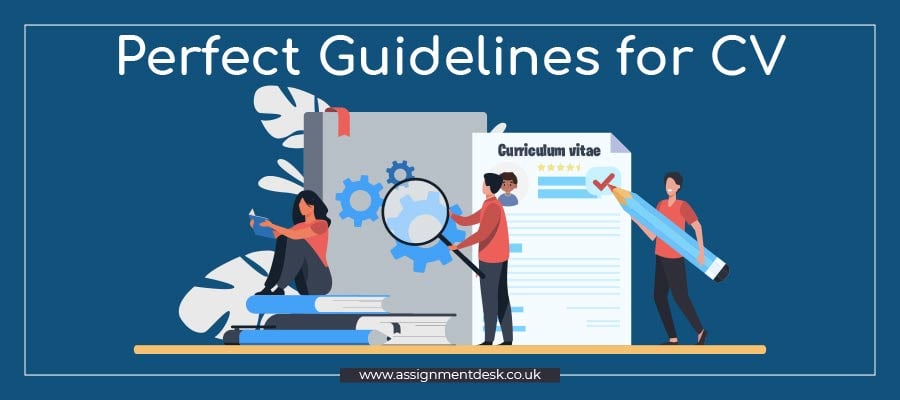 Here Are Tips to Write Your CV Effortlessly
When you start searching for a job the first thing you think of is that one paper, where your all qualifications, achievements, your personal details should be there in your hand. Without that, no company would take into consideration you for a job. That one paper is called Curriculum vitae (CV). This paper contains all your information personal and professional. In this, you need to write about your personal details like name, number, email-id, and address. These all come in that paper. The next thing that comes on this paper is your qualifications, till what level you have studied with your percentage. The next section comes from your past experiences. Then the next section is drawn for your achievements, then your skills and hobbies are described. This way, you present your CV to the respected person. Not only this, you need to make it unique and creative and use different words to make it attractive.
So it is necessary to know how to make your curriculum vitae creative so that you can attract the readers and make a place in the organization. But before that, the students should know which all substances can make it attractive. The main part to make it unique is the use of fonts. The more right and creative font you would use in your CV, the more it will give a clear picture to the reader. So let's read about what all fonts are best for your CV.
List of the Best Fonts That Can Be Used in CV's
When you will go for the fonts option, there will be so many options so it gets confusing for the writer which option will suit them best. As the reader takes just 20-30 seconds to read your resume. So there should best font for your CV. It can be seen that managers get 100s of CVs every day but only look for one where they can read easily and see something unique. If you make your CV with proper font this will show your accountability and uniqueness. So make sure you use the perfect and suitable font for your resume.
Here is the list of some of the best fonts that you can use in your curriculum vitae.
Arial
Cambria
Calibri
Didot
Helvetica
Book Antiqua
Trebuchet MS
URW bookman L
Vemana 2000
Garamond
These are some of the best fonts that you can use in your CV to make it look creative and readable. Also, remember when choosing your font, take care of the size. 12 is the best font size for CV. As this is perfect for reading, it is not very large and not very short. So make sure you choose the perfect font for your resume.
5+ Tips That Will Make Your CV More Attractive
Many of the students know how to make an easy resume but do not know that how to make it impressive. This way they miss the job they want. As your CV is used to at process of hiring to see whether you are fit for the job or not. As stated above what all heading should be there in your resume. Such as personal details, qualifications, experiences, skills, and achievements. For including all these points, it is necessary to know how to include these points with perfection and make them attractive.
Here are some tips that will help you to grab the attention of the reader.
Tip 1: Use relevant keywords - When looking for your dream job, it is necessary to know about that job in-depth and then use relevant keywords in your resume. This way you can make-believe to the employer that you are the best candidate for the job.
Tip 2: Go through the various examples - When you start writing your CV, make sure you read various examples. This will help you to know more about CV making and give different ideas to present it.
Tip 3: Choose the best font - As stated above, choosing the font for your resume is very important. This highlights your information perfectly without any mess-up. So choose the best font and get a job.
Tip 4: Present relevant information - When writing about yourself, make sure you put all the relevant information and not irrelevant. If you will present irrelevant information then it will look vague.
Tip 5: Include heading and subheading - Using heading and subheading in your CV, makes your paper look clear and precise. The reader can get all the information correctly and it can be readable for the employer.
Tip 6: Edit and proofread - Before taking out the print of the paper, make sure you edit and proofread it thoroughly. This will make your CV more attractive and you will be able to present an error-free paper.
CV Guidelines: 7 Do's and Don't
In the UK, when you went out to sell yourself with your qualification and abilities, CV has the power to get that with the best font for CV UK. So you should include everything about yourself like academic history, past experiences, and skills according to the job you are applying for. But before that, you need to read this further and know about do's and don't for your curriculum vitae.
Do's
Make it eye-catchy
Use precise language
Write in the perfect font
Write in bullet points
Avoid white spacing
Write your personal details on the top
Try to make it in two pages only
Don't
Don't make it too much lengthy
Do not just use a CV
Do not write irrelevant information
Avoid using long sentences
Do not include fake abilities and skills
Don's use a small font size
Don't mess it up
These are some of the Do's and don't that you need to take care of while drafting a CV effectively. Definitely, after remembering these points you can get your dream job effortlessly.
30 Effective Words That Should Be Included in Your CV
After knowing what should be included and what should be not, now let us know about what all words can attract the employers towards your CV. There are 30 words that should be included in your CV to make it effective.
Advised
Achieved
Managed
Planned
Completed
Created
Explained
Taught
Sold
Promoted
Increased
Represented
Constructed
Evaluated
Organized
Examined
Solved
Administrated
Resulted
Supervised
Researched
Monitored
Tested
Co-operated
Leaded
Recommended
Controlled
Learned
Respected
Responsible
You may also like: Resume vs CV - How To Know The Difference?
Still, Struggling to Have a Flawless CV? UK Writers Are Here for You
If you have read it till here, so now you must have got about the detailed information of writing a resume with perfection. You can refer to this blog anytime for having the best font for CV. If you are still not able to make a perfect resume for yourself then don't feel bad. UK writers are here to help you in any manner. They will provide you with a flawless CV and then you will be able to secure a position in the organization. Assignment Desk writers are available 24*7 at your service to make your resume with perfection. They will provide you with high-quality paper without any doubt. Not only resume, but it also provides high-quality research papers, essays, dissertations, and assignment help with full dedication.
Assignment Desk also provides many offers and discounts. Like you can get your 3 assignments at the rate of 2. Also, it provides 30% off on your first order and 5% off if you order through the app of Assignment Desk. You can also get 20% discounts if you book your 4th order. And Also on the website, you can get samples for different subjects and topics that are written by professional writers. So what are you waiting for? Just go and grab your perfect resume and your dream job.
FREE Tools
To Make Your Work Original
FREE Features
Topic Creation

Outline

Unlimited Revisions

Editing/Proofreading

Formatting

Bibliography
Get all these features for
USD 84.3FREE