How Can Students Overcome Their Fear of Failure?
21 Dec 2016
4794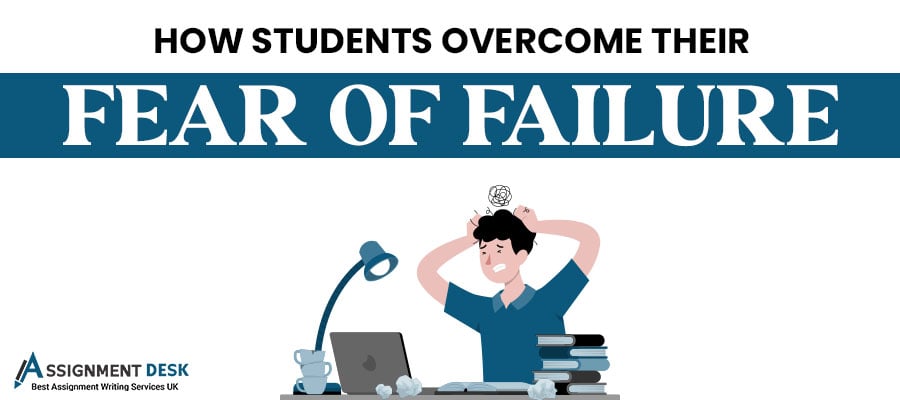 A famous quote goes as, "Failures are part of life. If you don't fail, you don't learn. If you don't learn, you'll never change."It is not uncommon to spot cases of academic failures in the life of a college student. Failure is part and parcel of the academic life. However, more than the results of failing, the students are more fearful of the mere prospect of failing in their studies.
Each one of us fails at some point in our lives as no one is perfect on this planet. The key to success is not unfailing at all times; it is the possibility to overcome oneself after major setbacks or failures. As a college student, you must have the zeal to come out of your shell and to overcome your fear of failure. Here are some of the effective ways through which you can achieve it.
1. Understand the Cause:
Many students fail to understand the cause of their fear of failure. Hence, the first step towards eliminating the same is by getting into the cause of the possible fear. The scholars must be aware of what they are fearful of. As they would acknowledge the reason of their fear, they will think of the ways to cope with and overcome their failures.
2. Accept the Failure:
You must not run away from the fact if you have failed at something. It is recommended to know deep down the reasons why you failed rather than distracting yourself from it. As a student, if you have failed at a particular subject or assignment writing, you must feel the same deep inside you. Acceptance is often considered the best cure to get rid of some painful experiences. If you let the feeling in, it is bound to leave your system sooner than keeping it somewhere hidden which would remain in the closet quite a long time.
3. Try to Learn From It:
Failure is considered to be one of its kind unless it is not repeated constantly. The students must consider their failures or setbacks to be an evaluative feedback which can be used by them to improve themselves. As a scholar, you can try questioning yourself like "What can I learn from this?", "How should I act differently the next time?" or "How should I adjust my schedule to never repeat the same mistake again?". It is again imperative to be honest while answering these questions which would serve greatly in evading the chances of failing again.
4. Remind Yourself of Great Examples:
The world's history is filled with examples of successful personalities who achieved success only after failing several times in their life. The students are young hearts. Hence, they must not get dissuaded too easily by some mere form of academic setback. Instead, the scholars must remind themselves of the great people of the world who have failed subsequently in their lives and have overcome their fears to reach the pinnacle of success.
5. Improve Self-Esteem:
One way to overcome the natural fear of failure could be to improve the self-esteem. By doing this, the scholars would make themselves emotionally and mentally strong enough not to feel let down by failing in their life. The students can take help from their professors or motivational gurus to feel motivated and enlighten themselves with a strengthened self-esteem.
It is quite common for the college students to feel disheartened if they face some sorts of failure in their academic or personal life. In addition, they also develop a fear of failing at certain points in their life. This is regarded to have a negative impact on the life of a scholar. Hence, the college-goers must learn some effective ways to overcome their fear of failure to succeed in life.
If the college students have been facing failure in assignment writing, they can evade the same by taking online assignment help from 'Assignment Desk' and can score remarkable grades in it
FREE Tools
To Make Your Work Original
FREE Features
Topic Creation

Outline

Unlimited Revisions

Editing/Proofreading

Formatting

Bibliography
Get all these features for
USD 84.3FREE