Technologies That Might Not Exist in the Coming Fifteen Years
26 Jul 2018
3785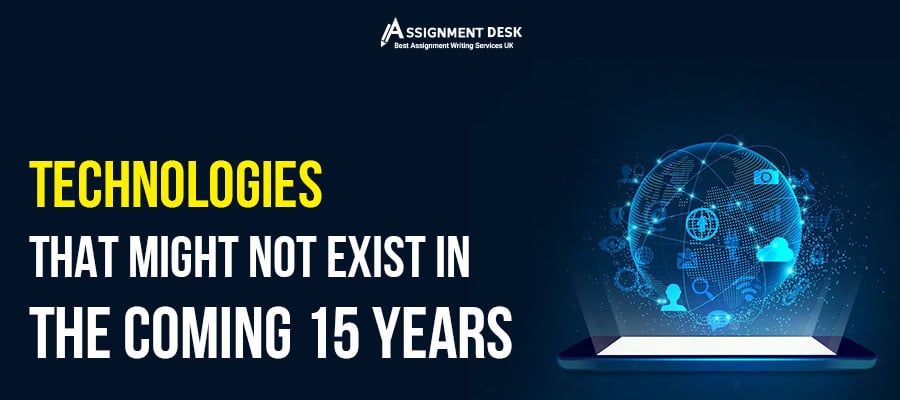 We all discuss future scenarios and changes that we might encounter in the coming years. In fact, there are times when we wonder how much the world has changed around us and the pace it is still evolving with every passing day. Even your newest phone or laptop starts getting obsolete and outdated within six months. Yes, we agree 2018 is nothing that some experts promised with super flying cars and completely automated infrastructure, but the fact is that we are surrounded by future. Of course, we don't sit by the window and don't get amazed looking at these changes because we have watched the gradual progress.
There is no crystal ball with us, but looking at the current trends, we can make some guesses about how things might go in the next fifteen years. Take a look:
Remote Controls
Remote controls have been a staple of living rooms for decades. However, as integral part as these 'clickers' have become in our life, future generations might not inherit the reliance on these push-button controls. No, we are not hinting towards humans developing the love for the short walks to their television for changing channels, but specific technological changes may cause remote controls to discontinue. Losing them down the back of the sofa and searching for them frantically will become the thing of the past. We can already see billions of devices connected to WiFi and controlled through smartphones, tablets, and smart watches. Also, advancements like Amazon Alexa can control lights and other devices through your voice so we can imagine the evolution in the scientific world in the coming years.
Wired Phone Chargers
If we ask you to list five things that you can't leave your home without, then we are sure ninety-five percent of you will name the phone charger as one of the items. But, what if you don't have to worry about your phone dying, disconnections due to low battery, or looking for charging point wherever you go? We know it sounds like a dream and something impossible to achieve, but this will be the reality in around twenty years. Wireless phone chargers are already on their way to replace the chords and wired chargers as companies have started to create and manufacture devices that use WiFi and radio waves to charge mobile phones. Yes, infrastructure is not yet fully developed to be used by masses, but a few more years and we will be saying goodbye to tangled wires and adapters.
Credit Cards
When credit cards were first introduced by the Diners Club in 1950, they gained about 20,000 cardholders in a year. They were invented to make the payment convenient and quick. But with time, technology has witnessed tremendous changes, and companies like McDonald's and Starbucks have started payment options through a click on the phone. Others have launched their official applications and payment options on new smartphones. We all will be soon paying for amenities with a fingerprint scan. We believe this change to be good for all of us as consumers as this will ensure a decline in fraudulent practices that increased a lot in the recent years.
Physical Media
Well, this might not be a shocker for you all in light of the fact that physical media has seen many evolution and reforms with time. In the early 2000s, when DVDs were introduced, VHS met its end same as audio cassettes that were replaced by CDs. The chances are that this world of physical media may come to an end finally. Streaming services like YouTube, Netflix, and on-demand services are reducing the need to buy pen drives, CDs, DVDs, and even Blu-ray. Storing files on the cloud and smoothly streaming the content as per the requirement is far more convenient than storing it on physical devices, such as USB sticks, and CDs. We can expect a massive decline in the usage of these storage devices in the next ten years.
Phone Towers
By now, you must have understood one thing clearly that as the uses and demand of technology are increasing, the physical technology is shrinking. Now, more work is possible in a smaller space, and the same is applied to phone towers too. The speed at which phone towers are contracting day by day, the time will come when they might not appear at all. In fact, some smartphones have completely skipped the stage of these connecting towers and made communication possible within the distance of 500 meters. Qualcomm was the first to realize this and is now researching about the correct technique to expand this discovery. To create the app, they have partnered with Yahoo and Facebook and soon cell phone towers won't be there at all.
Well, we can never be sure about what the future might bring for us and can't spend all day worrying about unforeseen. However, some things are certain in our life. And for you as students, it is submitting an academic paper on time. If you are looking for cheap assignment help that wouldn't put a strain on your pocket, then get in touch with our team now and be assured of achieving dream grades.
FREE Tools
To Make Your Work Original
FREE Features
Topic Creation

Outline

Unlimited Revisions

Editing/Proofreading

Formatting

Bibliography
Get all these features for
USD 84.3FREE