5 Effective Time Management Tips for College Students
20 Apr 2017
5760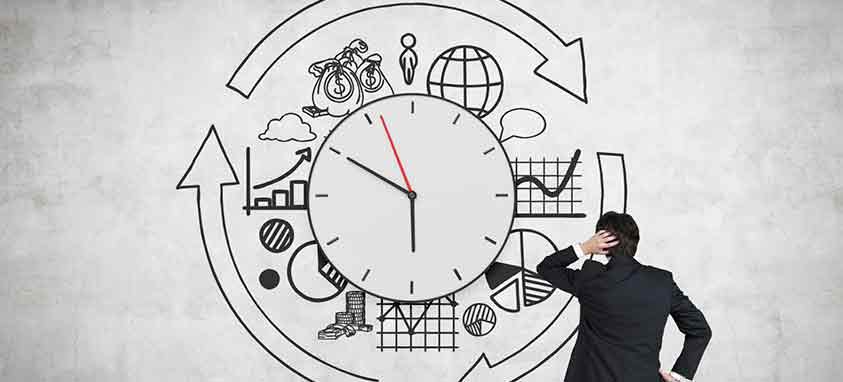 Time management is a constructive tool to gain assured success for every individual in the world. Thus, it holds equal importance in the life of the students as they need to complete various tasks in a limited time to achieve the best results. You must have wished to add some extra hours to your day so that you can finish your task without getting into hurry, but this is not a practical option instead you can improve your time management skills to complete the task within the deadline. So let's take a look at a few tips to enhance your time management abilities:
Know Your Priorities
It is very important for you to know your preferences. If a task is assigned to you, and you have to complete it within a time frame, start your work by analyzing your priorities. Not all tasks are crucial. Some tasks can wait while some can be tossed.
Plan Ahead
Taking time to research, plan and execute your work is crucial for good time management. Give yourself enough time to process new information and ideas, and see how you can use them to obtain optimum results. Before planning, research about the task to make a list of everything you want to find out. Plan the things which you need to do next and follow your ideas.
Maintain Schedule
It is easy to delay the job, but hard to complete it. It will be great for you if you make a schedule. This will help you to keep an eye on what things you are doing in your whole day, and in the end, you will realize your work potential, by this, you can work on your productivity. Completing your work in an organized way is a prominent factor of time management. Identify the area of work where you are wasting your time and try to reduce that. A good way of doing this is to keep a log of your work.
Keep Yourself Away From Distractions
Get rid of anything that distracts you from your main motive. At the time of your work if anything interrupts you, get away from that particular thing. It can be your phone, your friend or social media. Don't procrastinate your work because of such distractions.
Good Night's Sleep is a Must
Adequate sleep at night is requisite to make sure that your body and mind are relaxed and refreshed for the next day. It can be difficult to focus if you didn't get 7 to 8 hours of sleep during the night. Instead of studying whole night you should study consistently, this will help you to improve your concentration as well as to grasp things easily.
In a student's life, everyday management of time is crucial. They have to perform different kinds of tasks, and every task requires time management ability. Some students are able to manage their work accordingly while some fail drastically. Assignment writing work which is like a regular task for students requires a lot of effort and time managing skills. If you are unable to complete your assignment within the deadline, don't panic, as we are here to help you. Assignment Desk has a team of writers who are there to serve you at their best on all your assignment writing tasks. The assignment help services provided by us are user-friendly and fulfil everyone's requirement.
FREE Tools
To Make Your Work Original
FREE Features
Topic Creation

Outline

Unlimited Revisions

Editing/Proofreading

Formatting

Bibliography
Get all these features for
USD 84.3FREE