How to Write a Research Proposal? | Get Approval At First Place
15 Mar 2023
1444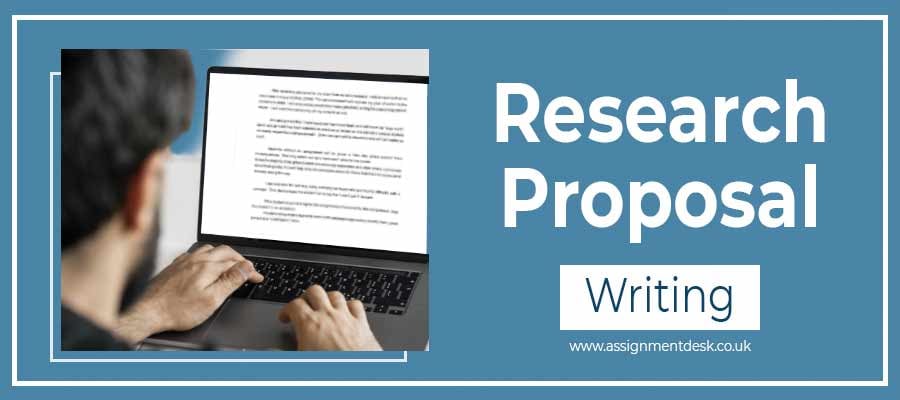 Research is the initial stage of acquiring knowledge; without it, you may fail to present correct information. In academic life, you have to deal with lengthy research papers, in which you have to write proposals. Such academic papers are different and written meticulously; that is why students mostly ask, 'How to write a research proposal?' Being a student, it is not easy for you to produce it effectively, as it is a formal paper that needs to be written flawlessly.
Moreover, often students confuse it with the research paper and think that it is written the same. If you don't clear it now, then confusion can become a reason for your research proposal rejection.
Let's read the experts' given explanation for this type of paper in the below section.
What Is a Research Proposal? Explained by the Experts
You need to look for the solution to the question, "What is a research proposal?" This is because you can only write the dissertation or thesis when the research proposal gets approved.
It is shorter than the main paper and presents the research methodologies, main points, research questions, literature review, and significance of the research. It is written concisely and formally.
The professor wants to know the below things from your research proposal, have a look!
Why is your research different?
What are the research methods used?
Whether the methods are authenticated or not?
How long will it take to finish the writing?
Comparison with the existing research
Objectives and aims of the research
Ability of the student to write a lengthy paper
When the professor finds out all these things in your proposal correctly, then he gives you the approval to start writing the dissertation/thesis. If the research proposal doesn't get approved, then you have to write it again until the professor finds no flaws.
Sometimes, you don't know what are the elements of the research proposal? Also, you only focus on presenting information anyhow. Beware of such mistake as your proposal can also get rejected due to it.
Get Research Proposal Help
In the below section, you will get to know about the crucial elements to be included in the research proposal.
Have a look below.
7 Vital Elements to Include in the Research Proposal
Title:

You have to give a title to the research proposal. It is not necessary to write an accurate form; you can mention only the main theme or the idea like environmental law, health care effects, government and tax incentives, and others, as per your theme.
Abstract:

It includes the central questions of your research and the investigation method in approximately 100 words. You have to write the major aspect of the entire paper in a few words.
Introduction: This part of the research proposal includes three main things- first, introduce the main topic of research, second, talk about its background, and lastly, add some main problem statements.
Literature Review: Here, mention all the crucial sources of your research. These will be the works of accredited authors and writers. You can write them in a list form or others, but make sure the style is suitable.
Research Methods:

The main purpose of the research proposal is to make the professor aware of the research methods. Mention the outline of your findings in a concise form.
Significance of the Research:

Most of the students ask, "

How to write a research proposal?

" because they don't know its significance. But you have to know the importance of your topic to mention in the paper.
Bibliography:

The research proposal should contain citations and the concerned bibliography. For this, you have to select a suitable referencing style, or take the help of a free reference generator.
These are the most important elements of the research proposal without which you can't write effectively. When you ask, 'What should a research proposal include?' It means you need to mention these elements.
Now you know what a research proposal is and its main elements, can you still write it impressively? Most of you will answer no. This is because you are afraid of making mistakes.
Stuck with your Assignment?
Hire our PROFESSIONAL ASSIGNMENT WRITERS and
Get 100% Original Document on any Topic to Secure A+ Grade
Get Assignment Help
If you read the below guide, then it will reduce the chances of mistakes. So let's know how long should my research proposal be?
How Long Should My Research Proposal Be?
A research proposal must be around 2500 words or three- seven pages in length. However, this can vary according to the degree or the institution's specific requirements. Therefore there is an upper or lower limit other than 2500 words, but while composing it, you must include all the important pointers that are required in this particular document. You have to include three broad sections that are; introduction, body and conclusion just like any other academic document. So the only thing that you must plan beforehand is how will you do the division of these sections into the number of words. This will only be done, when you know what to include and what not in these particular sections. Many a time, you do not know the basics and mess up things, in this situation you can get assignment help from experts to be clear. Read ahead to learn the division:
Introduction Section
As with any other formal document, a research proposal also begins with a strong introductory paragraph. As a rough idea, this section consumes 20 percent of the total document which is approx 500 words. This paragraph is the initial pitch that sets the tone for the entire piece. While working on this, you need to include the central theme, argument or the question you will be solving. In addition, you should give a hint to the readers about what you aim to do and how will you do it. However you do not have to explain these in detail, but you must try to hook the audience by creating an impression.
Body Section
The body is a section that includes everything in a detailed manner. This contains 60 percent of the entire document which sums up to almost 1500 words. This section focuses on the explanation of the arguments created in the intro section. In addition, it provides supporting pointers or pieces of evidence to prove a point that you are in favour of. This section as a whole can be said as a combination of literature review, background and other significant information. Therefore this is the lengthiest section of the entire research proposal document. Sometimes, this becomes challenging to work on, and this is why custom writing service providers are gaining popularity to resolve this issue.
Conclusion Section
This is the last section of your document which contains 20 percent of the whole that is approx 500 words. In this, you have to conclude each and everything that you have included in the other two sections. While working on this, you must keep in mind that you should never introduce something new here. Likewise, you only need to summarize the central theme and its supporting evidence here. In addition, you can also provide the future relevance of the study you have conducted.
Need Help Structuring Your Proposal?
So this is the broad classification of the entire research proposal document. After knowing the division of approx 2500 words, learn how to write a research proposal step-by-step.
How to Write a Research Proposal? A Complete Guide
To write an amazing research proposal, you have to focus on the crucial things first. When they are done properly, then only you will be able to create the best and a non-rejectable proposal.
From planning to proofreading, you will get all the types of guides below, so let's start the journey.
Brainstorm the Topic:

Once you are assigned the topic, then don't directly rush into writing it.

First give proper time to understand the topic, so that you can effectively conduct research. If you are not assigned the topic by the professor, then check out some of the

dissertation topic ideas

online, discuss with friends, look for current happenings concerning your subject, and note down some ideas.
Understand the Importance:

You have to understand the importance of a research proposal and understand why it is so important because by doing so, you can better write it. Have a look at some of the samples to get ideas, then compliment yours.
Proper Research:

Although you are not writing the entire dissertation, you have to conduct proper research to find the main issues or information. But if you devote all the time to the

research proposal

findings, then you can get late in its submission; so for now, use only limited and the most important research sources to conduct fast and effective research.
Make a Separate List: The list, or you can say notes-making is crucial to note down all the important information from your research. This is a comprehensive paper that helps you to include all the main points in the research proposal. While writing them, don't forget to write their sources as well because you have to mention them in the paper. Ignoring this can create trouble for you sometimes, but there are research paper help services that can guide you on the right path.
Create Outline: For the entire research proposal, you should first create an outline. By doing so, the chances of committing mistakes will reduce. A lot of students directly start writing and then get stuck in the mid of writing or make several mistakes. Outline to get a rough overview of the paper and make some changes here as per requirement. It includes outlines for the title page, abstract, introduction, research methods, literature review, and others.
This is all about how to plan, research, and make notes. Now, let's know how to write its main elements effectively below.
Write Concise Abstract:

What is in your entire research proposal, a reader knows about it from the abstract. It should be short and concise so that the reader can quickly take its glance. For this, only mention problem statements, purpose, and the main issues. You only need to mention crucial points, so it is not necessary to include all the issues.
Keep the Introduction Short:

Sometimes, you don't know

how to write a research proposal?

In that case, you write an ordinary introduction. But it is different from that of the dissertation. Here you only have to mention what is in your research proposal rather than mentioning all the things in the dissertation or main paper. The abstract is about the entire research, while the introduction is only about the topic.
Adhere to Word Limit:

Sticking to the word count is also considered important by the dissertation or thesis approval committees. A lot of students ask the question, '

How long my research proposal should be?

'

If they don't get the correct answer, then confusion prevails in their mind. Well, as this is the sample of your main research, then obviously, it will be short. It is approximately 10% of your entire dissertation.
Accurate Research Methods:

For correct and impressive research methods, you have to first decide on the style. Then define them into separate headings like qualitative and quantitative methods. If you are using one of them, then also write them into points. The professor can ask you any question regarding a particular source or information, so don't mention any fake data.
Students also like to read: How to Write Dissertation Methodology? Excellent Guide Inside
By keeping all the main issues and points in mind, you can get success in writing an amazing research proposal. By reading these points, you have also understood what is the structure of a typical research proposal looks like? Because the experts' guide is offered in a sequence.
Still, several students make mistakes, or they can't find them out, so the professional writers of Assignment Desk introduce them to some of the most important mistakes that you should not make in your paper; otherwise, they can prove disastrous for the research proposal.
Need Academic Writing Help?
Seek the Best Academic Writing Help in the UK
Learn More
Without getting late, read the below write-up to know the mistakes.
Why These 5 Mistakes Prove Disastrous in Research Proposal?
Improper research proposal structure is one of the common mistakes, and students have to face rejection because of it.

No citation for the landmark research proves disastrous for the

research proposal

.

Stating the same format as the authors did in their writings.

Sometimes, you fail to compare your research with that of others and justify your research need.

Needlessly stretched less important issues instead of the crucial ones.
Mistakes are your best educator but can be your enemy if you don't learn and remove them from your paper. The above mistakes are ones that most of the students make in the paper, and that is why they get poor marks.
Now, when you know them, try to avoid them in your paper and save it from rejection. If you face any problems, then find the best writing help provider.
Students also like to read: Want a Challenging Career in UK? 15 Hardest Degrees You Can Try
Which Is the High-Quality Research Proposal Service Provider?
Assignment Desk has been in this field for more than a decade and has built great trust among the students. A great team of experienced writers works day and night to provide students with the best writing assistance. We have 4500+ professional writers who are well-versed in their study field, so you will not have to worry about the subject or course of the dissertation you are asking for help with.
You can check the research proposal samples written by our writers to know the quality. You can get many benefits, have a look at them below.
Best quality papers for university students
Timely delivery.
Original piece of papers by the experts
A well-structured title page
Unlimited changes as per the requirements of students
Getting excellent marks is the desire of every student because they ensure an impressive career. This is only possible when you write an effective and flawless dissertation. You can produce this type of paper by following the above-mentioned guide by the experts.
In case you fail to write or don't have time, then ask us how to write a research proposal, as we will provide you the best quality papers in no time.
Avail Research Proposal Help
FREE Tools
To Make Your Work Original
FREE Features
Topic Creation

Outline

Unlimited Revisions

Editing/Proofreading

Formatting

Bibliography
Get all these features for
USD 84.3FREE