ntroduction
The business environment can be defined as the space in which organisation exists or carries out its operations. However, there are several external and internal constituents that are available in the environment that affect the entire course of business functioning. In the present research report, researcher's aim is to evaluate or illustrate different aspects that are linked with the company and tactics implemented to overcome. Thus, British Airways (BA) selected for the course, which is a flag carrier airline of UK. However, in recent survey BA has been considered as the biggest airline in terms of fleet numbers, foreign flights and number of destinations (British Airways Home, 2015). In this regard, investigator identifies the corporate aim and objectives of BA and the tactics undertaken by top level management to satisfy different needs a
The main aim behind carrying out this study is that, it helps researcher in developing suitable and reliable understanding regarding the environmental conditions of business that consists of various factors including cultural, financial, legal etc. which BA has to abide for the execution of its operations. Thereafter, factors that affects the price in airline industry such as market structure, demand etc. are described in this report. Along with this, report consist of effects of trade regime on the activities of BA in the international market. Lastly, report sum-up with strategies to maintain competitive edge in the airline industry.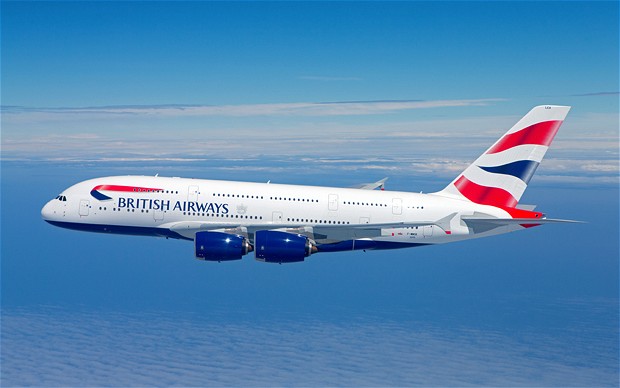 Task 1
1.1 Identify the purpose of various companies and goals and objectives of BA
In the corporate world of UK, there are several companies that have different purposes for their existence. Therefore, it is important for individual to evaluate goals and objectives for their purpose of short and long term existence.
National Health Care: Main aim of NHS is to offer quality of medical services to the public of UK (Rosser and Rosser, 2004). It is a public funded organisation. So, it is the duty of senior authority of NHS to offer better medical services by organising free medical camps to treat people all around the country.
Nector plc: It is one of the biggest retail chains in UK that offers a wide range of quality of products and services to its customers. Main purpose behind the existence is to provide quality of commodities at affordable prices and increase the market share.
Sole proprietor: This type of firms are owned and managed by an individual that has all the authority and responsibility regarding making decisions for the future contingency. Main aim of such entities is to generate profit and sustain for long term period.
Virgin Group Ltd: It is one of the leading private limited airline companies that operates with the aim of offering quality and leisure services to the customers in three different segments such as travel, lifestyle and entertainment (Kourteli, 2000).
Mission, vision, objectives and stakeholders of BA
Mission is an important aspect of business enterprise as it assists in creating image of the company. Mission statement of BA is to ensure that company offers prominent services to its customers and enhance their travelling experience (Our strategy and objectives., 2010). Along with this, it includes the objective related to encourage them to fly with confidence and safety. However, top level management focuses on enhancing trust and loyalty of customers through the help of this mission statement.
While on the other hand, vision statement of BA is to maintain its leading position in the airline industry of UK so that needs and wants of different associated stakeholders can be fulfilled in an effective manner. Moreover, operating in such a competitive business environment it is important for BA to make sure that it offers quality of services to its customers and generates higher revenue for attaining better share of market. Following are the various corporate objectives of BA:
Provide the best quality of travelling leisure.
To become preferred means of transport for the people.
Increasing market share in the UK and international market.
Giving priority in attaining needs and wants of different stakeholders.
1.2 Key stakeholders of BA
Operating at such large level, it is essential for BA to include different stakeholders who can make valiant efforts in carrying out operations of the company in this competitive environment. There are several stakeholders associated with BA that constantly contribute positively in successful run of the business enterprise. In particular, customers are the major stakeholder who are responsible for generating revenue for the company (Aras and Crowther, 2011). In their case, quality related issues are the major concern that management of BA has to pay attention on. Along with this, employees are another major stakeholders which make valiant efforts in enhancing the level of services offered to customers and encourage or influence them to travel from BA flights. Lastly, management has all the responsibilities regarding making strategic and tactical decisions as well as maintain the competitive edge within the market.
1.3 BA respond to fulfil its responsibilities to stakeholders
There are several key stakeholders of BA which have different interest in the functioning. Thus, it creates different responsibilities for BA to fulfil all the needs and wants of above stated stakeholders and attain the future sustainability.
Firstly, in order to improve efficiency in level of the services offered to customers, senior authority of cited company has to develop quality committee who will be responsible for checking quality at each level of the business structure (Wetherly and Otter, 2014). By the means of this, BA can understand about the demand and expectations of travellers that are satisfied or not in the best possible way. Main benefit that quality team will provide is that it will mould the functioning of BA as per the requirements of customers so that they can be offered with leisure of experience.
Secondly, employees are the integral part of business enterprise. However, BA is responsible for providing quality of services to its clients in order to improve their experience of travelling. For employees, company should understand their basic requirements as well as provide them benefits in monetary and non-monetary terms so that their level of loyalty and trust towards business can be improved.
Lastly, suppliers should be given great importance as well as provide them timely payment so that they can offer quality of goods for the company. Coordination between purchase and finance department should be made so that they can ensure timely payment to suppliers as well as long term relationship (Antonacopoulou and Sheaffer, 2014).
TASK 2
2.1 Economic systems that attempt to allocate resources effectively
In general, economic system can be defined as the procedure through the means of which corporate world make the attempts to meet material requirements of people in the society by offering them quality of products and services. Herein, it can be said that BA has to function or make the use of available resources according to the economic system of UK. There are two different economic system (Command and Free market) that make different impacts on the distribution of resources to various organisations.
Firstly, in command economic system, government and other legal regulatory bodies have the authority to undertake decisions regarding the operations of businesses. Herein, all the authority of distributing resources related to government and leading companies irrespective to their sector get the equal opportunity to avail resources so that they conduct business in the best suitable manner (Lee, 2014). Particularly in the airline sector, BA and its art rivals are given similar amount of resources by the legal authority of UK in which companies have to conduct business and satisfy the needs of different stakeholders.
Secondly, in free market economic system, private companies have moreover of the advantages and play crucial role in allocation of available resources. However, in this they have opportunity of securing their market share by keeping large share of resources and satisfy customers' needs more effectively. Under this system, developed and established private companies like Virgin Airline can get more benefit of using maximum share of available resources. While on the other hand, small privately owned companies face major concerns in the requirement of essential resources for conducting routine operations. In case if BA wants to operate in free economic environment than it has to maintain the demand and expectations of customers because they are the one through which company will attain future sustainability (Helliar and Power, 2014).
2.2 Challenges due to fiscal and monetary policies on business environment of BA
Economic policies have great effects on the overall functioning of a business enterprise irrespective to its sector.
Firstly, fiscal policy is regarding government spending on the country. However, it is highly associated with procedures and system tax within the region. Modifications in tax policy at regular basis can make huge impact on the financial balance of BA. In terms of present fiscal policy of UK, it can be said that it is unstable and still making tons of efforts to overcome the impact of recession and economic crisis (Newth and Woods, 2014). Therefore, BA's top level management has to focus on maintaining company's financial balance according to the taxation policy.
Secondly, monetary policy is linked with the interest rate that companies have to pay on the borrowing to carry out business operations in an efficient manner. According to the BA, firm operates at large level and uses both type of financing methods to satisfy the needs of economic conditions. In this, debt financing plays a crucial role for BA and in against of which management has to make the payment of interest (Foxall, 2014). Thus, in this situation, fluctuation in interest rate might increase the operating expenditure of BA. Furthermore, due to the Eurozone crisis companies irrespective to their sector have to pay higher amount interest to the institutions which haveincreased overall expenditure.
2.3 Impact of regulatory, competition policies and legal changes in the airline industry
Looking at the present regulatory structure of the aviation industry it is considered as one of the most highly regulated sectors in UK and organisations operating in it have to undertake and implement all the policies and procedures according to the industry standards. However, European Union and other major government regulated bodies of different countries have authority to develop different norms and policies that airline companies have to abide (Marshall, 2014).
For instance, competition policy is one such regulation that has to be followed by the managers of companies like BA, Easy-jet, Virgin airline etc. while framing strategies and tactics regarding marketing or promoting the products and services of the company. However, e main aim behind developing of competition policy is that it assists companies that already exists or new arrival in the aviation sector of UK so that they can compete in a fair manner. With increasing level of competition in the airline industry each company is making valiant efforts to retain customer base and attract new for future sustainability. But this is the time where often companies and customer base have to suffer negative consequences. In order to minimize consequences, competition policy has been framed to maintain positive corporate environment within the industry.
Apart from this, there are various other essential laws that BA has to undertake while conducting its business operations. In particular, environmental law is one the significant because operating in airline industry, environmental safety is the major duty as well as priority of top level management of BA. By abiding this law, management of cited company can make sure that company's operations are not harmful for the natural environment of the country. Other than this, law related to pollution framed by government of UK ensures that fleets of BA are not creating pollution in the form of emission of harmful gases (Hamilton and Webster, 2015). Moreover, encouraged to comply eco-friendly technology for the development of fleet engines so that BA can reduce pollution level made by its flights. By the means of these laws and policies top level management of BA has ensured that its engines emit less harmful gases as well as promote maintaining of better environment in the sector to develop a healthy and wealthy society.
Task 3
3.1 Market structures determine the pricing and output decisions of businesses
Looking at the present condition of aviation industry it can be said that, BA is operating in one of the most competitive market structures. However, it is the duty of senior management to make sure that they carry out business operations of the firm in an appropriate manner so that desired corporate aim and objectives can be achieved. By the means of such competitive environment entire functioning of BA is affected and especially pricing and output decisions. Therefore, considering the nature of market in which BA is operating is crucial for the senior authority of company to defined price of seats in a suitable and reliable manner so that they can also attract customers as well as maintain company's competitive position in the target market. Moreover, there are various companies that offer its services to target audience at cheaper rate than BA. However, this may also have great impact on the pricing decisions of the company. Hence, for BA in order to maintain itself in such a competitive environment, it is important to set the price of a seat as per the industry standards otherwise with higher bargaining power customers can switch from one airline company to another.
3.2 British Airways strategies to overcome competition
In the aviation industry, there are various companies that are making the use of the latest technology for satisfying different needs and wants of customers. Thus, in that regards, top level management of BA also has to create modifications in their approaches so that company can achieve the satisfaction level of its travellers. There are several factors that top level management of BA has to consider and accordingly develop strategies to overcome competition are as follows:
Fuel efficiency: BA management is focusing on using eco-friendly technological aspects for the development of fleet engines in order to minimize the emission of harmful gases as well as usage of fuel (Wetherly and Otter, 2014).
Human Resource Management: In context to this, training and development sessions will play a crucial role for the employees of BA, as they can improve their skills and abilities in order to match the emerging standards.
Fleet Expansion: Main aim behind increasing fleet numbers is that it will assist BA in enhancing the number of seats available for the offerings. Hence, that indirectly leads to generate higher revenue and help in achieving future sustainability.
Financial conditions: In the aviation industry, top level management of BA has to set the price of seats as per the purchasing power of people of all the categories so that demand of tickets can be increased (Zsambok and Klein, 2014).
3.3 Working practices and culture of the countries affects the functioning of British airways
Operating in such competitive and diverse cultural country, management of BA has the responsibility and authority to ensure that they undertake defined working practices in order to balance the working environment as well as reduce its negative effects. At present, there are several policies and regulations regarding employees that government of UK has framed which every company has to follow irrespective to their sector. In which, Equality Act 2010 is one of the significant regulations ensured that all the employees in an organisation are treated equally. Along with this, they are offered timely wages and salary as per their efforts (Newth and Woods, 2014). BA has to follow such policies and procedures as UK has the highly strict corporate environment. While on the other hand, looking at the culture of UK which is a combination of people from different ethnic backgrounds that makes more important for top level management of BA to follow this act and treat each individual equally. Thus, by following such policies and procedures management of BA can easily control and manage the negative effects of working practices as well as maintain the culture.
4.1 Impact of Global changes in the trade regime of the British airways
Trade-in general refers to the process of conducting economic transaction of products and services between two countries. However, there are several regimes that BA has to follow in order to carry out business internationally. There are different governing authorities that have stated different rules and regulations for monitoring the trade of foreign companies such as WTO in the conference of 1999 gave major attention to enhance the trade regime in aviation industry and developed GATS (General Agreement on Trade in Services) (Lee, 2014). Main aim of GATS is to minimize the barriers of trade at international level and assist companies to conduct business more freely. But with constant poor condition due to crisis had major impact on the inculcation of air transportation into GATS. This caused recession in the industry and people switched to other and cheaper means of transport.
Apart from this, IATA (International Air Transport Authority) is a legal body that governs work and function of companies operating in the aviation industry and is responsible for developing different working practices. Main aim of IATA is to ensure that operations of businesses like BA, Easy-jet, Virgin airlines etc. make minimum effects on the environment and society (Rosser and Rosser, 2004).
4.2 Global Factors affecting British airways
There are several global factors that affect the operation of BA and it is essential for management to develop suitable strategies or tactics for dealing with these factors.
Political: Conducting business in several parts of the world, BA has to deal with political environment as it can affect its functioning negatively and positively. However, increment in terrorist attack is creating dis-balance within the political environment of country and that directly affects the operations of BA (Aras and Crowther, 2011).
Economical: There are several countries that are recovering from economic recession. Due to this, demand of flights is decreasing as people tend to save money.
Social: Looking at the present CSR activities of BA it can be said that company is up to the mark. Along with this, capability of company is reducing the price according to the needs of customers that leads in achieving satisfaction level.
Technological: Top-level management of BA has constantly focused on bringing innovation in their services through the help of indulging the latest technological aspects (Helliar and Power, 2014).
4.3 European polices of travel, competition and aviation impact on British airways
In general, there are different European policies regarding travelling, competition and airline industry that are essential to be followed by the companies operating in it such as:
European union driving license
Passenger rights
Passenger safety measures
European union citizen rights when travelling in Europe
Services sector (Antonacopoulou and Sheaffer, 2014)
These are some major European policies that BA has to follow in order to conduct business operations without any hurdle or obstacle from the external parties. For instance, competition policy leads to encourage companies in competing each other in a fair and reliable manner so that better corporate environment can be maintained.
Conclusion
In conclusion to the above report it can be analysed that companies have to manage and control their functioning according to the environment in which they operate. In context to BA its working environment is assisting the operations of business to generate better outcomes and attain long term sustainability. Thereafter, researcher evaluated that fiscal and monetary policies make huge impact on the pricing decisions of BA. Along with this, there are several European policies that BA has to undertake in order to maintain the environment of industry.
References
Antonacopoulou, E. P. and Sheaffer, Z., 2014. Learning in Crisis Rethinking the Relationship Between Organizational Learning and Crisis Management. Journal of Management Inquiry.
Aras, G. and Crowther, D., 2011. Governance in the Business Environment. Emerald Group Publishing Limited.
Foxall, G., 2014. Strategic Marketing Management. Routledge.
Hamilton, L. and Webster, P., 2015. The international business environment. Oxford University Press.
Helliar, C. V. and Power, D. M., 2014. Control over accounting standards within the European Union: the political controversy surrounding the adoption of IFRS 8. Critical Perspectives on Accounting.
Kourteli, L., 2000. Scanning the business environment: some conceptual issues. Benchmarking: An International Journal.
Lee, R. P., 2014. The influence of organic organizational cultures, market responsiveness, and product strategy on firm performance in an emerging market. Journal of the Academy of Marketing Science.
Marshall, A., 2014. Exploring the impact of cultural values on project performance: The effects of cultural values, age and gender on the perceived importance of project success/failure factors. International Journal of Operations & Production Management.