Answer :
ntroduction
The business environment can be defined as the space in which organisation exists or carries out its operations. However, there are several external and internal constituents that are available in the environment that affect the entire course of business functioning. In the present research report, researcher's aim is to evaluate or illustrate different aspects that are linked with the company and tactics implemented to overcome. Thus, British Airways (BA) selected for the course, which is a flag carrier airline of UK. However, in recent survey BA has been considered as the biggest airline in terms of fleet numbers, foreign flights and number of destinations (British Airways Home, 2015). In this regard, investigator identifies the corporate aim and objectives of BA and the tactics undertaken by top level management to satisfy different needs and wants of stakeholders.
The main aim behind carrying out this study is that, it helps researcher in developing suitable and reliable understanding regarding the environmental conditions of business that consists of various factors including cultural, financial, legal etc. which BA has to abide for the execution of its operations. Thereafter, factors that affects the price in airline industry such as market structure, demand etc. are described in this report. Along with this, report consist of effects of trade regime on the activities of BA in the international market. Lastly, report sum-up with strategies to maintain competitive edge in the airline industry.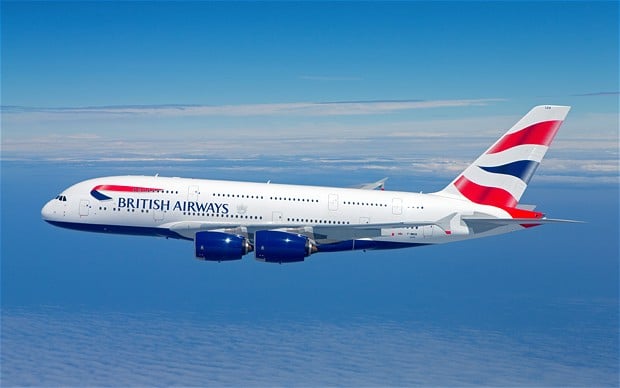 Task 1
1.1 Identify the purpose of various companies and goals and objectives of BA
In the corporate world of UK, there are several companies that have different purposes for their existence. Therefore, it is important for individual to evaluate goals and objectives for their purpose of short and long term existence.
National Health Care: Main aim of NHS is to offer quality of medical services to the public of UK (Rosser and Rosser, 2004). It is a public funded organisation. So, it is the duty of senior authority of NHS to offer better medical services by organising free medical camps to treat people all around the country.
Nector plc: It is one of the biggest retail chains in UK that offers a wide range of quality of products and services to its customers. Main purpose behind the existence is to provide quality of commodities at affordable prices and increase the market share.
Sole proprietor: This type of firms are owned and managed by an individual that has all the authority and responsibility regarding making decisions for the future contingency. Main aim of such entities is to generate profit and sustain for long term period.
Virgin Group Ltd: It is one of the leading private limited airline companies that operates with the aim of offering quality and leisure services to the customers in three different segments such as travel, lifestyle and entertainment (Kourteli, 2000).
Mission, vision, objectives and stakeholders of BA
Mission is an important aspect of business enterprise as it assists in creating image of the company. Mission statement of BA is to ensure that company offers prominent services to its customers and enhance their travelling experience (Our strategy and objectives., 2010). Along with this, it includes the objective related to encourage them to fly with confidence and safety. However, top level management focuses on enhancing trust and loyalty of customers through the help of this mission statement.
While on the other hand, vision statement of BA is to maintain its leading position in the airline industry of UK so that needs and wants of different associated stakeholders can be fulfilled in an effective manner. Moreover, operating in such a competitive business environment it is important for BA to make sure that it offers quality of services to its customers and generates higher revenue for attaining better share of market. Following are the various corporate objectives of BA:
Provide the best quality of travelling leisure.
To become preferred means of transport for the people.
Increasing market share in the UK and international market.
Giving priority in attaining needs and wants of different stakeholders.
1.2 Key stakeholders of BA
Operating at such large level, it is essential for BA to include different stakeholders who can make valiant efforts in carrying out operations of the company in this competitive environment. There are several stakeholders associated with BA that constantly contribute positively in successful run of the business enterprise. In particular, customers are the major stakeholder who are responsible for generating revenue for the company (Aras and Crowther, 2011). In their case, quality related issues are the major concern that management of BA has to pay attention on. Along with this, employees are another major stakeholders which make valiant efforts in enhancing the level of services offered to customers and encourage or influence them to travel from BA flights. Lastly, management has all the responsibilities regarding making strategic and tactical decisions as well as maintain the competitive edge within the market.
1.3 BA respond to fulfil its responsibilities to stakeholders
There are several key stakeholders of BA which have different interest in the functioning. Thus, it creates different responsibilities for BA to fulfil all the needs and wants of above stated stakeholders and attain the future sustainability.
Firstly, in order to improve efficiency in level of the services offered to customers, senior authority of cited company has to develop quality committee who will be responsible for checking quality at each level of the business structure (Wetherly and Otter, 2014). By the means of this, BA can understand about the demand and expectations of travellers that are satisfied or not in the best possible way. Main benefit that quality team will provide is that it will mould the functioning of BA as per the requirements of customers so that they can be offered with leisure of experience.
Secondly, employees are the integral part of business enterprise. However, BA is responsible for providing quality of services to its clients in order to improve their experience of travelling. For employees, company should understand their basic requirements as well as provide them benefits in monetary and non-monetary terms so that their level of loyalty and trust towards business can be improved.
Lastly, suppliers should be given great importance as well as provide them timely payment so that they can offer quality of goods for the company. Coordination between purchase and finance department should be made so that they can ensure timely payment to suppliers as well as long term relationship (Antonacopoulou and Sheaffer, 2014).
TASK 2
2.1 Economic systems that attempt to allocate resources effectively
In general, economic system can be defined as the procedure through the means of which corporate world make the attempts to meet material requirements of people in the society by offering them quality of products and services. Herein, it can be said that BA has to function or make the use of available resources according to the economic system of UK. There are two different economic system (Command and Free market) that make different impacts on the distribution of resources to various organisations.
Firstly, in command economic system, government and other legal regulatory bodies have the authority to undertake decisions regarding the operations of businesses. Herein, all the authority of distributing resources related to government and leading companies irrespective to their sector get the equal opportunity to avail resources so that they conduct business in the best suitable manner (Lee, 2014). Particularly in the airline sector, BA and its art rivals are given similar amount of resources by the legal authority of UK in which companies have to conduct business and satisfy the needs of different sta