Answer :
BUSINESS DEVELOPMENT REPORT
TOPIC- "To develop mobile app related to travel and tour sector which will provide necessary information to tourist. Case study on Thomas Cook Group".
Chapter 1: Introduction
Mobile devices are the most essential part of today's life which is used for connecting the entire world with each other. People utilize mobile apps for multi-purpose activities like to explore information about business of a company, purchase commodities through online applications and more. Therefore, it has become a major part of E-business industries for growing their businesses. Entrepreneurs can develop official interaction with customers, give advertisement for employment, create awareness about services and products among consumers etc. In context with travel sector, companies working under tourism sector get various opportunities to expand business market with the usage of mobile devices (Kounavis, Kasimati and Zamani, 2012). As business of such organisations are mainly depended on attention and retention of loyal customers; Therefore, if travel industries introduce mobile apps then they can make official interaction with tourists. They can provide time to time information to travellers about services, destination packages, accommodations, transportation, food and beverages etc. This would help travel agencies or tour operators to attract tourists towards services and assist them to buy as well.
In this regard, Thomas Cook Group has been chosen in this report which deals in travel sector and provides services related to travel and hospitality. This tour operator is headquartered in London and was established 1841. It has near about 23,000 employees who are giving their contribution in making holiday journey of tourists more enjoyable. This travel agency is counted as one of the top industry among others industries that are operating in UK. The main competitors of Thomas Group are Jet2, TUI and BCD Travel. This firm provides high accommodations on affordable rates to customers to make their journey memorable.
As Thomas Cook deals in travel sector therefore; by introducing mobile apps, it can provide information about holiday packages, discounts and other travel related offers to tourists of domestic and international customers. It will help in attracting tourists towards services of company which will further aid in enhancing customer base. This would also give opportunity to Thomas Cook to give a tough competition to rival companies and acquire a good position at marketplace. Through launching mobile apps, this travel agency can- provide more value of business to tourists; create a loyalty program within app; build a stronger brand and make connection in better manner with customers living at vast places (Van der Wagen and White, 2018). Thus, it will help in boosting profitability of business because when expectation of customer exceed then its sales performance will also increase.
In order to do design and structure of present report, modern approach is used. This approach do not concern much on linear processes. But it provides various methodologies or alternative sources for project management. It includes Critical Path Method (CPM), Lean methodologies, SCRUM (Agile project management methodologies) and more. In this regard, CPM is useful in exploring the most critical path of project. It is also helpful in estimating the time to complete major activities of task. In addition to this, SCRUM methodology is helpful in developing a team to execute a plan or software products in monthly "scrum sessions" i.e. - major activities of tasks are broken down into 30-day intervals. Therefore, some of the methods given by modern approaches are helpful for software development and implementation of IT technologies in business. While, other methodologies can be implemented in process improvement, production, product engineering and more.
Furthermore, main structure of report is made in formal style which includes: Executive summary; Table of Contents; Introduction; Main body; Conclusion and References. For preparing this business proposal, both primary and secondary methods are used. Primary source helps in ascertaining the opinion of people about implications of mobile apps. While secondary source helps in gaining more appropriate knowledge because the information which has been collected by the researcher is already been carried by authors,scholars and others over set topic or aim.
Research Aim: "To develop mobile app related to travel and tour sector which will provide necessary information to tourist. Case study on Thomas Cook Group"
Research Objectives:
To evaluate the concept of mobile app in travel industries.
To examine benefits provided by mobile app to Thomas Cook Group.
To ascertain the strategies for implementation of mobile technologies in business.
Research Questions:
What is the importance of mobile app in travel industries?
What are the benefits provided by mobile app to Thomas Cook Group?
What are the strategies for implementation of mobile technologies in business?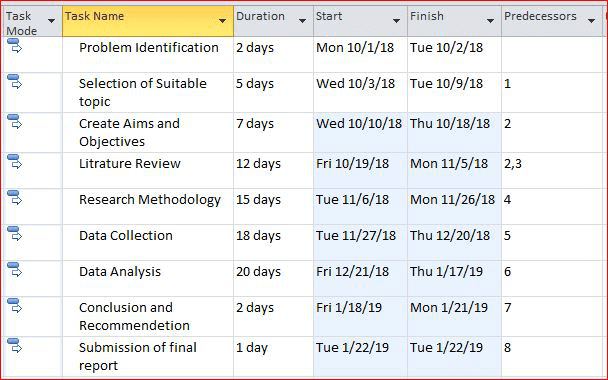 Chapter 2: Business Concept
This concept in research includes basic information like product or services, targeted area of market, selling propositions which provide advantage to organisation to gain competition over competitors and more. In order to formulate a business plan, it is essential for organisations to must conduct a market survey first. It may help to get an idea about taste and preference of customers and in deciding which area they have to target. Thus, in context with Thomas Cook Group, this firm is going to introduce mobile apps which will offer necessary updates and information to travellers. Therefore, before making conceptual model or business plan, this travel agency needs to conduct various research first in appropriate manner (Xiang, Magnini and Fesenmaier, 2015). It will help in better formulating the business plan. In this regard, employers of Thomas Group need to determine the best method for conducting research in order to get feedback from respondents about implications of mobile apps. Generally, three main approaches are used – Nominal Scale; Ordinal Scale and Interval Scale. Under these approaches, nominal scale provide choice to users i.e. a questionnaire is formulated which includes some options on each topic. Thus, people can choose best options as per opinion through which Thomas Cook can determine if introducing mobile applications proves beneficial for enhance customer base or not. Similarly, ordinal scale assists people to give ranks to each choices. For example: If there are five options available for a particular questions then assign ranks to each one. Other than this, with references to interval scale, it gives only two options to respondents i.e. either agree or disagree on a particular statement. Thus, in this regard, managers of Thomas Group use Nominal Scale approach for market survey and prepare business plan accordingly.
After making decisions to use appropriate research for market survey, managers of Thomas Cook are needed to create a plan. This plan is used to deploy survey from targeted audience. In this context, present company mainly targeted to youngsters and newly married couples. Therefore, to determine their opinion, this firm has put the survey on its website and social media platforms like Twitter, LinkedIn and more. This would help in getting opinion of targeted audience that whether mobile apps are helpful in providing them information about services, offers, discounts, tour packages and more. Furthermore, through website and social media, managers of Thomas Cook can ask suggestions for customers to modify its services which help in developing tour packages more attractive. Thus, after collecting information from market survey, managers now are required to organise data in proper manner which help in addressing issues more appropriately. It includes preference of targeted audience in various traits, product pricing, supply/demand ratios and more. Therefore, after organising data in a well-manner, it is essential to put information into charts, graphical representation and other appropriate way. It will help in making numerically analyse the data, review process and make adjustment accordingly in business plan by drawing valid conclusion (Edgell Sr, 2016).
Today, the world seems to be at finger tips of mobile users. They can explore information about product or services anytime, anywhere. It has been evaluated that more than 150 million tourists prefer apps for getting better accommodations than going personally. It includes hotel room, flight booking, transportation services and more, by which journey of travellers can become much comfortable and relax-able. Therefore, introducing mobile app facilities for tour and travel industries like Thomas Cook will bring various benefits and opportunities. By providing instant information to travellers about holiday packages and offers through mobile apps, they can make up minds of customers to purchase services or plan a holiday. According to business perceptive, entire operations related to – invoicing, bookings, billing and more, is automated leads to saves time and efforts. Along with this, by collaborating business with technology, travel agencies can keep into accounts all measures which make journey portal more safe and secure. They can preserve client's information details safe as well. Mobile technology also makes managers of Thomas Cook more capable to manage and maintain content on websites as well as keeping record of clients interest.
By introducing mobile apps, Thomas Group will get many opportunities. It includes – building brand recognition through a direct marketing channel; giving an all-in-one solution; gathering user data; mobile marketing automation; collaboration with existing tools and monetisation. In this regard, customers who are willing to purchase travel packages can figure out the cheapest way to reach final destination by installing travel apps in their android and mobile handsets (Buhalis and Foerste, 2015). Utilisation of mobile apps help Thomas Cook Group and other agencies to make collaboration with tour guides. It will aid in meeting and exceeding customer satisfaction in more appropriate manner. Travel apps also aid tour operators to promote its products and offer additional services. For example: Notification alert in mobile apps, notify information related to discount in hotels and flights bookings.
Some specific features of travel apps are that it can send regular updates to customers about: Booking details; Hotel availability; Flight boarding times; reservation confirmations; Hotel check-ins and check-outs , special offers, discounts and more to targeted audience. Along with this, mobile apps can also be customisable which allow customers to select type of notifications they want to receive. It will help in reducing unnecessary alerts for them as well.
Chapter 3: Feasibility Research
Feasibility study is quite different from business plan which provides an investigation function. The business plan mainly outlines actions which are required to take proposal from idea to reality. While in place of this, feasibility plan outlines various alternatives or methods to achieve framed aims and objectives of research. Thus, it helps investigators to conduct research in appropriate manner by providing two or three alternatives. This would become a basis for formulating business plan also. In context with Thomas Group, managers have developed a feasibility plan in order to determine issues related to business as well as make decisions if mobile apps has possibility of succeeding or not. In other words, it is helpful in examining the viability of a proposed service (Page and Hall, 2014). It also provides framework and directions for development of investigation report. This plan concerns more on analysing, resolving and clarifying key issues as well as identifying uncertainties in implementation of new strategies in business.
Managers of Thomas Group conduct feasibility research in order to meet the certain needs of specific objectives. The main purpose behind this is to address issues which help in preventing business from being successful at marketplace. In other words, feasibility research is done by this company- to examine whether business idea (introducing travel apps to give regular information to customers about tour packages) makes sense or need to create some modifications in that. In this regard, a feasibility study looks out on three major aspects that are: market issues; technical/ organisational issues and financial issues. As in travel sector, competition is rise in much high manner therefore, to gain competitive advantage, it becomes essential for companies to develop effective strategies. For this assistance, Thomas Group is going to launch mobile apps to provide regular update and information to tourists (Smith, 2012). It will help in attracting travellers towards affordable tour packages and holiday destination by giving attractive discounts and offers.
Primary and secondary data needs:
In order to conduct feasibility research, investigators are needed to gather information from various sources. It helps in exploring information and giving necessary recommendation for implementation of a project. With respect to present project, in order to find five major components of feasibility research that are: Product/Service, Industry, Market, Organisational and Financial, investigators of Thomas Group are required to gather information about these aspects in appropriate manner. With this assistance, they can acquired data from primary and secondary source on the basis of requirement. In present business proposal, both types of sources helpful in exploring the effectiveness of idea and determining if it is beneficial for business expansion or not. Primary data aid to explore opinion of targeted users behind advantages of travel apps for them (Krizaj, Brodnik and Bukovec, 2014). While secondary data helps in determining what experts thinks on the same concept. Thus, both sources are necessary to collect adequate amount of information for conducting activities of market survey.
Research Methodology
Overview
Research methodology refers to a procedure for identification, gathering, processing and analyzing relevant data on a certain topic. For conducting a research, this methodology allows project makers to critically investigate information and draw valid conclusion on the same. Therefore, research methodology is considered as a systematic way for solving a specific problem. But in this regard, it is essential for investigators to design research methodology by choosing appropriate methods for selected problem. The methodology section of an investigation report defines two main aspect which are like- How information has been collected and The way it has analyzed. So, investigation is done by conducting a proper study, experiment, observation, comparison, analyzing and reasoning (Soteriades, 2012). Research is generally conducted with some main purposes such as discover new facts, verify and test acquired data, analyze phenomena for identify the root cause. More precisely, methodologies undertaken in investigation report aid researchers to get solution of identification problems. Therefore, by using this concept, managers of Thomas Group can examine if launching travel or mobile apps aid in enhancing customer base or not.
Research design
It is necessary for researchers to select appropriate design by which formulated questions of research can be resolved in given time-frame. The main function of selecting a design is to ensure that evidence which are obtained during research are useful in addressing research problems or not. Thus, in this regard, designed plan will act as a blueprint for the selected field of study. The major purpose behind choosing a design is to reduce error which may happen during interpreting data. For this assistance, research design gives a right track which are required to be followed by investigators so that investigation can be conducted in effective manner. Therefore, in this regard, research methodologies consists various designs such as descriptive, exploratory, case study, experimental and more.
In descriptive research design, investigators can evaluate overall insights of issues, problems and challenges on selected problem. In place of this, exploratory design is used to explore solutions on framed questions (Sharpley and Telfer, 2015). While the concept of case study is designed to find a particular issue.
In present research, descriptive design has been chosen by investigator so that deeper insights of selected topic can be enhanced as well as overall project can also be carried out in effective manner. On the basis of this, implication of mobile apps in enhancing customer base can be evaluated. This design is also in getting reviews and opinions of respondents related to importance of mobile apps.
Research approach:
Discussion of research approach is considered as most vital part of a study with respect to a particular project. It consists various plan and procedure to conduct a research which includes certain steps of broad assumptions to detail methods of data collection, analysis and interpretation. Therefore, it is based on nature of research issues which are being addressed by investigating the entire report. Generally, research approach is divided into two main categories, viz. Deductive and inductive research approach.
Hypothesis relevance can be taken as main distinctive point between inductive and deductive approaches. As inductive approach refers to emergence of new concept and theories. While in place of this, deductive contributes to test the validity of hypothesis or assumptions. In terms of usage of data, information collected either by primary or secondary is used to explore hypothesis under deductive approach (Buhalis and et. al., 2012). On the other hand, in inductive process, data helps in evaluating a phenomenological or identifying themes and patterns to create a framework.
Research Methods:
It refers to a tool used to conduct a research on certain topic. It includes various methods like qualitative, quantitative and mixed where a project maker can choose as per purpose of research. Research method refer to those methods , techniques or finding application which reduce research efforts. This research method varies from information to information. This research pattern is totally depends on the research questions and according to these question an individual will research. Research is done before implementation of plan or preparing strategies in advance, which provides description about the manner to perform. This research method filters information to related subject goals. This research method provides with two major approaches, that are: Qualitative and Quantitative, as explained below:-
Qualitative Research: This method deals with individual behaviour, what they pretends to do, their choices and needs as well (Mortara, et .al 2014). It is a collection or sampling of data for individual. Sampling is a process which is used by researcher to find out a small sample from the whole population. It is difficult to conduct the survey on small number of people. In that case, this technique is more beneficial for an investigator. The current technique has been applied so that number of respondent can be identified for the current field of study. Once sample has been extracted then different views and opinions can be evaluated in order to help an investigator to conduct survey effectively. There are two main approaches of sampling like probabilistic and non-probabilistic. In probabilistic approach, equal opportunities are assigned to the peoples who are selected for current investigation. There are some examples such as: random, systematic, stratified and cluster sampling. On the other hand, another technique has no equal opportunities which would be assigned to the respondents. Some non-probabilistic strategies are like convenient, purposive, snowball and quota, to over come their needs. This method is prejudiced based method, which includes interviews, group interviews, interaction for data and focus interviews. In general, it does not represent in mathematical or statistical manner, as it totally based method on subjective form. In this method, proper attention needs to be given by researchers compare to outside world because fully depend on the requirement of an individual.
Quantitative Research:- This method deals with quantity of any survey or deals with large number of people. This methods deals with mathematical or statistical data. if survey is not under numbers then this is qualitative not quantitative. This method deals with shifting and relationship between them. This method deals with descriptive survey. No irrelevant information required as all the information is in figure and graphs (Page, 2014). Through this method determined information is sampling and their sample design, survey and their designs. This methods requires observational techniques to solve the problems.
Data collection techniques:
It is most important section of research which provides methods to investigators to gather adequate amount of data and critically analysed the same. It includes primary and secondary methods which is helpful in addressing the set objectives of research. In this regard, primary research is used to acquire original information which is not published. For this purpose, investigators are required to conduct some surveys by framing questionnaire, conducting online and offline interview, etc. Through this process, they can analyse opinion and belief of various respondents as well as draw valid conclusion also (Mistilis, Buhalis and Gretzel, 2014). In place of this, secondary method refers to another technique which provide data published by other authors and writers on various sources. It includes books, journals, newspaper, research papers, magazines, government policies, internet and more.
In this regard, in current project, secondary method is used to gather specific information about effectiveness of mobile apps for travel agency. Under this process, managers of Thomas Group has analysed perceptions of different authors and writers to examine if travel apps beneficial for enhancing customer base and exceeding their expectancy or not.
Research philosophy:
In this part of research, some assumptions are made at the time of collection, evaluation and analysing of data. Here, investigators become able to identify the ways by which current information can be analysed. To carry research further, an investigator has to identify some pattern through which research objective can be accomplished. There are two types of philosophical techniques namely: interpretivism and positivism. Under interpretivism, data is analysed on the basis of qualitative approach where human perceptions are identified. The present topic of business proposal is launching a travel app therefore, to know how its effectiveness can be evaluated by getting the views of different people. After reviewing different theories, it can be determined that how the commitment level of a staff member in an enterprise can be enhances to some extent. On the other hand, positivism is a philosophy which is based on the quantitative method research. With this assistance, some mathematical tools and statistical tools are used by investigator so that they would be able to test their hypothesis. In that case, this is more suitable in this project where scientific research would be conducted and even which requires some techniques (Amersdorffer, Bauhuber and Oellrich, 2012). Here, in this current dissertation, interpretivism philosophy has been chosen by researcher so that perception regarding to importance of mobile apps for travellers would be evaluated in an efficient manner. In this regard, current field of study is based on identifying human views regarding this topic.
Data Sampling:
Sampling is a process which is used by researcher to find out a small sample from the whole population. It is difficult to conduct the survey on small number of people. in that case, this technique is more beneficial for an investigator. The current technique has been applied so that number of respondent can be identified for the current field of study. When the sample has been extracted, different views and opinions can be evaluated in order to help an investigator to conduct survey effectively. There are two main approaches of sampling like probabilistic and non-probabilistic. In the probabilistic approach, equal opportunities are assigned to the peoples who are selected for current investigation. There are some examples such as: random, systematic, stratified and cluster sampling. On the other hand, another technique has no equal opportunities which would be assigned to the respondents. Some non-probabilistic strategies are like convenient, purposive, snowball and quota.
Data Analysis
It refers to a process by which managers of Thomas Group can collect, organise and analyse the data in order to come on a valid conclusion (Law, et .al 2015). It is a systematic process which allows researchers to determine responses and opinion of respondents on the basis of primary research. Under this process, there are two methods available to analyse a specific data. It includes qualitative and quantitative techniques. In this regard, under quantitative research, entire information of project is represented in numerical manner. Furthermore, investigator uses some mathematical as well as statistical tools so that they can get an effective outcome. While qualitative method present gathered information in the form of chart, graphs and other.
Validity and reliability
The term validity refers to authenticity of a particular data to ensure that information is collected from authenticate sources like journals, books and more. In addition to this, information is also gathered data from internet websites where different researchers has given their view point on a specific topic. Therefore, validity and reliability are considered as most important aspect of a research on which result of entire project is based. Under this segment, it is responsibility of investigators to use appropriate methodologies so that valid or reliable data can be obtained. It also helps in ensuring which whether activities of research is conducted in effective manner or not. Through this process, investigators get opportunity to explore efficient outcomes from research which helps in drawing valid conclusion as well. This aspect plays an important role in the current study as through this investigator will be able to achieve effectiveness.
Ethics, Values, Referencing and Presentation:
Some ethical issues are taken as most vital part of a research by which overall investigation can be done in proficient manner. In this regard, it is major responsibility of project makers to concern on some code of practices as per related with the concept of study. Through this process, entire activities of research can be conducted in proper way. Ethical considerations also aid investigator to meet certain aim and objectives of research in given period of time. Furthermore, on the basis of trustworthy and authenticate sources, reliability and validity of gathered information can be ensured as well (Schuckert, Liu and Law, 2015). therefore, by following ethical considerations, managers of Thomas Group can perform overall activities of research more efficiently. They can identify solutions of framed questions and draw valid conclusions accordingly. In the present field of study, some practices followed by project makers of Thomas Group in order to obtain described outcomes are given as below:
Privacy:It is most essential aspect of a research under which investigators need to keep personal information of each respondent in ethical manner. They should not disclose any kind of personal data in front of third party so that privacy can be maintained.
Given an access:In the present research, data is gathered from various books and journals. Therefore, access is provided to those individuals whose information is included into certain field of study. In this regard, set objectives can be achieved as well as ethical practices also done accordingly.
Approval:Under this aspect, it is necessary for investigators to follow high ethical norms and policies. In this regard, respondents are not forced to fill questionnaire or face any interview section without their approval. Therefore by this process, values and opinion of different customers can be ensured more ethical.
Key areas of Feasibility Research:
Industry: In travel sector, Thomas Cook Group is considered as a well-known company which provide best deals to organisations. This travel agency was formed in 2007 after merger of Thomas Cook AG, Thomas Cook & Son and My Travel Group Plc. It operates many tour operators and airlines of UK, Germany and other countries. In addition to this, after merger, Thomas Group becomes third largest travel company which has 97 aircraft, near about 2,926 stores where more than 32,722 employees are currently working. In terms of sponsorship, this firm also sponsors football clubs of Manchester City and Peterborough. Currently, over 19.1 million customers are engaged with services of this company as it provides remarkable experience in terms of transportation, accommodations and comfortable journey. Whether travellers planning holiday for honeymoon, first time international holidays or multiple times trip, they mostly prefer services of Thomas Group. The reason behind this, is its affordable and attractive discount offers which assist to people to prefer its services while planning their holidays.
Product/Service: This platform is mostly designed to attract customers towards products of organisation and win competition from other rival companies. In travel sectors, products or services offered by tour operators are- National and International airline tickets at special rate and discount; Booking reservation in Hotels as per choice of travellers; Customised travel itineraries; Travel insurance; Airline and Land Transportation; Travel Insurance, Destination List etc. In context with Thomas Group, this travel agency help tourists in planning their holiday plans. In order to make good interaction with customers, this company has given employment to those individuals who have possessed knowledge of more than three languages, including strong command on English. Therefore, by developing effective interaction with tourists, employees of Thomas Group can assist them in choosing their destinations, transportation, lodging and more. Along with this, they can inform travellers about visa requirement, passport, currency rates, import duties etc. All these processes, aid customers to plan holiday trip more carefully as per budget. To win competitive advantage and attract minds of tourists, Thomas Group is going to launch a brand new app which provide updates and necessary information to travellers. It provides benefits to targeted audience to know about company's offers, discounts and more. It also aid customers to have a control on holiday plans which include convenience of switching it off whenever they need to cover, manage holiday budget and spending, etc.
Market: In this step, organization mainly focuses on finalizing the target market in which they are going to introduce their new product. In relation with Thomas cook, the company is introducing its newly formulated application for its users as well as employees through which latest services and offers can be shared by all. Top management of Thomas cook is mainly targeting the youngsters and newly married couples as they are more interested in traveling and exploring new places in the world. This analysis is beneficial for the Thomas cook as it will help the firm in enhancing its profitability by reaching to targeted market through online application. It can be said that after launch of application the travel agency can easily maximize its business as through the app feedback can be taken from the customers at regular interval. Along with this, customers can also update themselves about fresh trip plans which are introduced by the company.
Apart from this, mobile application contributes in enhancing interest of users as they can explore the new places for their future trips which they might be planning with their belonging ones. This application is also considered as customer friendly as customers can find out their travelling places according to their budget and timing. In addition to this, mobile application are considered as most trendy promoting tool which not only connects company and its user but also promotes products and services of the company. In relation to Thomas Cook, its mobile application will be helpful in connecting its customers with company. This application will include all of the latest packages with prices and offers. It can be said that targeted customers of travel company that is youngsters will mostly use the app as they prefers to travel new places and enjoy their life most.
Organizational: This section of feasible plan entails the functional activities of a company. As present business proposal is based on newly launched mobile apps by Thomas Group to enhance customer base so, major activities in this regard are based on designing and developing a tour package, determining itineraries by arranging tour escorts, making travel and accommodation reservations, quoting holidays and transferring the same to bookings, offering best customer service, dealing with their complaints, working to sales target etc. To conduct these operations properly, departments of Thomas Group carry out various activities. In this context, marketing and sales department cooperate with each other to promote new services in domestic and international market. The main purpose behind this is to enhance sales performance by at least 10% and expand business market more in developing countries. For this process, marketing division formulate strategies and policies in order to advertise its campaign in vast market area of marketplace. Through platform of social media and own websites, its managers create awareness among people about travel apps and what kind of services it provides to them. Similarly, operation management of Thomas Group introduce physical and fiscal resources needed to launch new services by conducting a proper market survey. In this regard, for launching travel planner app which includes following steps:
Account Login: It is first stage, where travellers will land on. Under this step, either they can create new account or use email/social account network credentials to install this travel apps.
Request for holiday package:As per interest, people can choose holiday package by specifying location and number of days to stay, an ideation about best package will available to their screen.
Avail a deal: It provide details about reservation, accommodation and more, travellers can avail a deal.
Request Customized Package:Users can request for more packages with customized packages to choose the best one on affordable rates.
Accommodation Reservations: Peoplewill find here list of hotels within their set budgets from where they can choose the best one.
Find a cab:Travelers can also find a cab within travel app for the planned destination, which make journey of them more easier. It also give opportunity to explore local areas of city in much convenient manner.
Select a guide: Under this phase of mobile apps within travel sector, users can choose guides whom they can talk in own language. This app provides names of local or international guides, contact details, price schedule and more, by which they can book to discover new places.
Tracking and Navigation: This feature of travel apps allow travelers to discover the most optimized path which display direction and landmarks to remain safe and secure from negative activities.
Managers of operation and human resource department of Thomas Group, need to introduce resources to meet each and every kind of requirement, which includes technical and organizational demand. For example- In case of high demand for a particular product or service, then managers should identify what technical requirements are needed to fulfill the same. While hiring high skilled employees for providing best customer services are taken as physical requirement. Thus, for this assistance, managers of Thomas Group are required to assemble new techniques and system at organization which help in launching, processing and managing travel apps. Along with this, they must hire best employees at workplace as well as provide training to existing ones, so that entire operations can be carried out in adequate way.
Financial: This platform of feasibility plan is considered as the most important one which assists employers to examine cost effectiveness of new project. It also provide an estimation of total cost for a particular project. When this type of document is explored, it helps managers of company in preparing cost summary which includes an analysis on benefits, return on investment etc. In order to launch travel app, Thomas Group needs to invest near about 60K to 100k Euro. Furthermore, for initiating the development, it is essential for managers to hit upon adequate procedure to craft out best travel app. It includes six major stages that are: Planning; Analyzing; Designing; Development; Quality Assurance and Launch. If all these stages are rigorously done then it can reap out the best in other mobile (travel) apps. Therefore, to done entire activities, Thomas Group needs to make an investment near about 20k Pounds.
Results of the Research in terms of Ambition Vs Ability:
Through feasibility research, it has summarized that Thomas Group has large scope in terms of launching mobile apps. This firm has made various plan and policies to launch new product at marketplace more successfully. Its has given recruitment to high skilled and knowledgeable employees who are able to deal with customer related problems. In addition to this, managers of Thomas Group has provided adequate training and development programs to workers. This has made employees able to understand the concept of mobile applications and in what manner they have to work, so that chance of failure can be reduced (Buckler and Creech, 2014). Thus, this shows that Thomas Group Plc. is highly ambitious in terms of accomplishing its mentioned targets. Along with this, introducing adequate amount of finance and make proper budget plan, reflect ability of this travel agency. It shows that this firm will definitely achieve success in launching mobile app without much interruptions.
In order to increase productivity of workers, Thomas Group has implemented various HR practices at workplace. It includes employee empowerment, engaging workers in group activities, providing high appraisals in terms of performance and more. This would help in getting cooperation and contribution of workers in implementing mobile applications more successfully. Apart from this, Thomas Group has provided roles and responsibilities to each employee as per their skills and abilities. In this regard, operational team monitor activities and functions of each department in proper manner. It will help in reducing the chance of error which might effect process of introduction of travel apps at targeted area. Its finance team concerns more on keeping record of each transaction properly. This would aid in utilization of budget appropriately as well as estimating cost used for overall process. Thomas Group has made effective strategies and plans to stay competitive at marketplace. It includes strategies related to marketing, sales, customer interaction and more.