Answer :
INTRODUCTION
Small businesses refers to the privately owned firms that have less annual revenue and fewer employees than regular sized corporation. These organisations play vital role in economic growth and development of country. Copious amount of effort and time is required in running a business successfully. Owners of firm are responsible to manage its all aspects and needs to use combination of knowledge, expertise and education to run their enterprise (Gandy, 2015). In the present assignment, chosen organisation is AZIO Corporation which is an electronic keyboard manufacturer of United Kingdom. This report discusses about how small business plans and allocate resources to attain objectives and evaluate customer relationship management process. It also includes analysis of cash flow forecast, break even point, budget and interpretation of key financial statements. At last, implication of legislations and regulations on small business is defined in this project.
TASK 1
P1 Main considerations a small business needs to address when plan and allocate resources to attain business objectives
Small businesses are privately owned enterprises which employs fewer manpower and have less volume of sales. Their budget is generally low, thus it is crucial for them to consider all the key factors at the time of planning and resource allocation. This assists firm in attaining its business objectives in an effective manner. Below mentioned are the main considerations that AZIO Corporation needs to address while plan and allocate resource. These includes:
Vision and Mission:
Vision: This statement states about what firm wants to accomplish in long term. Vision of AZIO Corporation is "to be a market leader in manufacturing and distribution of electronic keyboard".
Mission: It defines purpose or goals of company. Mission statement of AZIO Corporation is "to maintain large customer base and satisfy them by providing high quality electronic keyboard to customers".
Vision and mission statements are considered as blueprint which defines about the actions to be performed by company (Burns, 2016). So, these requires to be consider by firm when plan and allocate resources.
Objectives:
Objectives refers to the basic tools or ways that underlie all strategic and planning activities. When planning and allocating resources, it is very essential for manager of AZIO corporation to consider main objectives of firm so that these can be attain successfully. On the basis of firm's objectives, managers are require to formulate and implement appropriate strategies accordingly so that business objectives can be attain.
Skills and expertise of manpower:
Strengths and abilities of employees is one of the essential factor that requires to be consider by manager of AZIO Corporation before allocation of resources. So, determination of manpower's abilities is necessary for assigning resources appropriately as per the skills and abilities of individual. It assists in bringing effectiveness in business processes and ensures optimum utilization of resources. Skilled workforce provides competitive edge to firm in market and helps in attaining business goals and objectives effectively.
Financial resources:
Finance is the main resource that is required for managing and running business operations smoothly. It is very crucial in performing day to day activities and functions of firm. So, manager of AZIO Corporation requires to ensure availability of adequate funds within company for performing and running business operations successfully (Crane and Matten, 2016). They should interpret all financial statements and formulate budget accordingly. It assists firm in determining fund availability and required capital in performing a specific task.
Above mentioned are the factors that needs to be consider by manager of AZIO Corporation while planning and allocation resources in order to attain business objectives effectively.
TASK 2
P2 Evaluation of different processes of customer relationship management for a small business
Customer relationship management refers to the approach that is used to manage the company's interaction with current as well as potential customers (What is CRM?, 2018). Under this approach company collect information about customer which further help in improving the business relationship with its customers. AZIO Corporation focus over management of distinct resources and administration of their consumer relations for better performance of organisation. Following process can be followed by AZIO Corporation for executing customer relationship management approach:-
Set a target:- First of all, AZIO corporation is required to set the targets regard the number of customers to be approached. After setting up the objectives to be achieve, next step is to formulate action plan to be executed in order to achieve set targets. This action plan will define all the task and activities to be performed during the execution of its CRM program.
Prioritize customers:- After setting up of targets, next step is to prioritize customers on the basis of their profitability (Legg and et. al., 2015). So, AZIO Corporation must choose its target customers, so that all the CRM efforts can be done in context of developing a strong relationship.
Communicate with employees:- After deciding the customers to be targetted, next step is to communicate their CRM strategies with employees. This help AZIO corporation in improving its strategies before applying to targeted audience. These strategies further assists in providing the directions that provide better result.
Track customers:- When strategies and plans are being setup, the next step is to track the targeted audience. Under this step company track its customer who use keyboards on regular basis in order to collect information regarding their taste, need and preferences (Steingold, 2017).
Assess the information collected:- Under this step, the information collected from target market is evaluated in order to identify the expectation of customers' toward company. This evaluation also assists in identifying the factors that must be consider by AZIO Corporation while serving its customers to improve relationship.
Continual improvement in relationship:- The final step includes continual adjustment in CRM process in order to improve customer relationship for a long run. Under this step, AZIO corporation can take regular feedback from its targeted audience in order to identify their performance. Using this company can also evaluate the progress of its CRM program and in introducing improvement in their current program for the betterment of future relationship.
Above explained steps of customer relationship program will help AZIO Corporation in developing better strategies in order to establish long-term relationship between customer and organisation. This further assist company in retaining customer which in turn will provide better growth opportunity and will also support in achieving competitive edge over other rivalry in market place.
P3 Transnational development of small business and its benefits and drawbacks
Transnational business strategy is utilized when firm decided to perform its business operations internationally. These firms tend to headquartered in parent nation and their subsidiaries in other country (Epstein, 2018). By evaluating market opportunities and potentiality, small enterprises can start their subsidiaries in another nations. Transnational activities assists company in its growth as providing goods to new customers helps in yielding high revenues. By establishing network with electronic retailers of different regions of countries, AZIO Corporation can develop its business transnationally. It can set up its subsidiaries in distinct nations to provide its electronic keyboards that can response to business environment, culture, laws and needs of nation.
Benefits of transnational business development:
Broader market base:
AZIO Corporation can get opportunity to offer its products at global scale by setting up its subsidiaries in distinct regions or nations. Access to more number of customers will assist firm in yielding maximum revenue.
Brand recognition:
High brand recognition can be achieved by AZIO Corporation through performing its operations transnationally. It supports firm in maximizing growth prospectives in different marketplace and generating high revenues (Spence, 2016).
Tax benefit:
Transnationally operated firms gets tax benefits associated with import export transactions in other nations. Government provides tax rebates for drawing attention of international investors to operate business in their country.
Drawbacks of transnational business development:
Risk of failure:
Legal and political requirements of each country is different and if firm does not meet it appropriately, then it may lead company towards failure in performing business operations. Besides this, cultural norms of each country is also distinct so AZIO Corporation needs to manage these properly as failure may results in heavy loss due to reduced demand of company's product.
Expensive:
The biggest disadvantage of setting up business transnationally is its expensive nature and is difficult to establish. It involves numerous costs like getting permit, acquiring facilities etc. which are beyond the range of small enterprise (R. Anderson and Ullah, 2014).
TASK 3
P4 Annual itemised monthly cash flow forecast depicting variable and fixed costs set against income of organisation
Cash flow statement, balance sheet and P&L of AZIO Corporation is as follows:
Balance Sheet:
| | | |
| --- | --- | --- |
| Year | 2017 (value in £) | 2018 (value in £) |
| Fixed assets | 130 | 210 |
| Stock | 20 | 35 |
| Debtors | 70 | 55 |
| Bank | 20 | 30 |
| Total | 240 | 330 |
| Creditors | 120 | 180 |
| Bank overdraft | 90 | 70 |
| Total | 210 | 300 |
| Working capital | 30 | 80 |
Profit and Loss Account at the year ended
| | | |
| --- | --- | --- |
| | 2017 | 2018 |
| Sales | 20 | 30 |
| Cost of sales | 10 | 15 |
| Gross profit | 30 | 45 |
| Overheads | 6 | 7 |
| Net. profit | 24 | 38 |
Cash flow statement:

P5 Application of break- even analysis to an organisational situation
Break even analysis is defined as an approach that is widely used by management accountants and production management. It is a useful tool that helps in determining that at what point, new product or company will be profitable. Comparison of total fixed and variable cost is done with sales revenue to determine sales volume level, sales value at which business attains the state of neither profit nor loss (Trevino and Nelson, 2016). Analysing price levels linked with different demand, break even analysis is used by company in order to evaluate that how much volume of sales is needed to cover total fixed cost. It is the point that depicts about the stage at which AZIO Corporation gain no profit and bear no loss. Break even point is that point where total cost and revenue of firm are equal, that is, firm attains the state of no profit and no loss. It is the calculation of a point where revenues are equal to expenses. Generally, this analysis is done by AZIO Corporation in order to calculate the point where revenues starts to exceed costs. It assists owner of firm to identify when they will begin to convert profit and helps in pricing their product. It gives dynamic overview of interrelationship among costs, profits and revenues. Determination of break even point helps manager of AZIO Corporation in identifying aggregate number of units that firm sold. It provides direction to manager in taking various decisions regarding developing financial performance of company. Sales put direct impact on activities of business as higher sales depicts the situation of profitability whereas low sales states about the condition of loss. Organisation mainly focuses on attaining high growth and long term success in market by improving its activities and operations in an effective and efficient manner (Kitching, Hart and Wilson, 2015).
AZIO Corporation is an electronic keyboard manufacturer who is concerned about improving its sales and profits by producing high quality products that effectively satisfy needs and requirements of customers. Managers done various efforts to increase sales of company so that it can get more benefit, attain high position and maintain its sustainability in market place for longer period of time. Main obligation of administrator is to analyse financial data that is collected by various sources to forecast product demand. It assists manager at the time of budget formulation. Company made several efforts to cross break even so that high profits can be yielded and assures its long term survival in market. This analysis also assists manager of AZIO Corporation in minimizing waste and eliminating extra expenses that brings efficiency in activities of company. Calculation of break even point can be understand by below mentioned example.
For instance: If company's fixed cost is 20,000 and variable cost of per unit is 10. Its selling price is 15. In this situation, break even point calculation can be done by using below defined formula.
BEP: Fixed cost/construction margin per unit or product
= 20000/(15-10)= 4000.
P6 Interpretation of key financial statements in relation to their contribution to successful management of an organisation
Financial statements refers to the written records regarding financial position and activities of business or other entity (Glover and Kusterer, 2016). These are further utilized by manager of business enterprise in formulating strategies that are implemented by firm in its future course of action. Financial reports are utilized to determine liquidity, financial strength and performance of an organisation. Some financial statements which contributes in successful management of business of AZIO Corporation are defined below:
Balance sheet:- It is the statement that assists in identifying financial position of company by representing the liabilities, owner's equity and assets, over a particular time period. It helps in tracking the earning and spending that is incurred by a firm in its whole financial year. Balance Sheet is the an essential document that keep informed the business owner about financial position of enterprise (Moir, 2014). It helps current as well as potential investors in getting clear understanding regarding where they should invest their money and how much return they can expect in upcoming years. AZIO Corporation can determine their financial position by preparing balance sheet and with the help of this, they can attract investors to invest their money in it.
Balance sheet of company

Profit and loss account: This financial statement depicts about the cost, revenues and expenses incurred by firm during a particular time period. It shows that how much profit a company made in given period. After deducting all expenditures from income, the net profit and loss that firm has made is defined in this statement.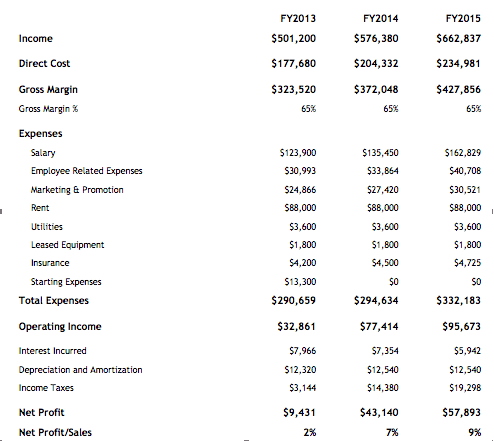 Cash flow statements:- This financial statement depicts the aggregate information related to cash inflows that firm receive by its investment as well as business operations. Cash outflows are also depicts in this statement that are paid by business enterprise at the time of performing its activities and operations within the period. Cash flow statement assists AZIO Corporation in knowing that whether firm is able to recover its expenses or not (Trevino and Nelson, 2016).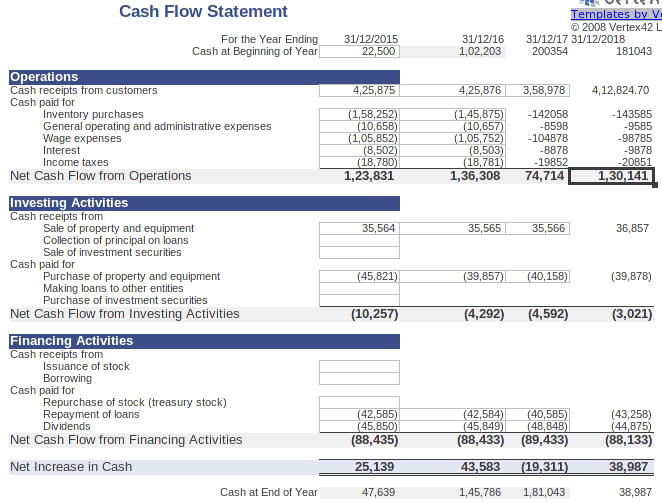 TASK 4
P7 Key legislation and regulations that impacts on small businesses
Small businesses highly contributes in development and growth of country. These are considered as change agent which helps in bringing innovation and facilitates in economic development of country. By imposing some taxes as well as regulatory measures, government also supports in managing business operations. Its main purpose is to enhance technological and economical environment for small enterprises by supporting their establishment, survival and growth in competitive market. But, excessively implications of legislations and regulations are the major barrier to survival and growth of businesses. Small firms are less proficient to deal with regulation complexities and are unable to incur funds on compliances across operations of large scale (Deresky, 2017). There are various legislations and regulations that impacts on activities and operations of business. So, in order to perform business operations effectively and smoothly, some legislations requires to be follow by AZIO Corporation which are defined below:
Employment law:- This legislation governs the relationship among manpower and employer by shaping their duties or rights. As per this law, firm is requires to treat its every employee in equal and fair manner. This law is framed for keeping the workforce safe and treat them fairly without doing any discrimination among them. Employment law involves several regulations related to working conditions, health and safety, fair compensation and rights of an employee etc. AZIO Corporation should implement this legislation at workplace while performing its operations so that legal compliances can be eliminated (R. Anderson and Ullah, 2014).
Labour's compensation:- According to this law, it is very essential for firm to give equal or fair compensation to each employee that work within organisation at same level. They requires to provide appropriate compensation to them so that they do not feel discriminated. Employers must ensure that their employees are not discriminated on the basis of income, age, gender, religion etc. AZIO Corporation limited must compliance with this legislation as ignorance of it may impact on goodwill and image of company. Therefore, it is very essential for firm to provide fair remunerations to workforce without any discrimination.
Healthy & safety law:- As per this law, firm must ensure safety of manpower, customer etc. It will helps them in eliminating accidents that may occurs at workplace and harm any individual. AZIO Corporation must implement healthy and safety law within organisation and provide safety measures to their workers so that chances of happening accidents can be reduced. They should provide proper training to employees so that they enable to handle and work with machineries effectively (Schaper and et. al., 2014). It assists in making their employees feel secure at workplace which in turn results in increasing productivity and they encourage to work towards attainment of organisational goal.
CONCLUSION
As per the above mentioned report it has been concluded that a small business organisation must consider various factors such as financial resources, mission & vision as well as skill of employees before performing its business operations and allocating resources. These factors help company in achieving its goals and objectives. Apart from this, for achieving market sustainability, it is very essential for a small business firm to establish a better customer relationship. For performing transnational operations, firm must follow various laws such as employment law, labour's compensation law, health & safety law etc. while performing its business operations.
To get online help with your Business Assignments, contact Assignment Desk -Best assignment writing service provider in UK.
REFERENCES
Burns, P., 2016. Entrepreneurship and small business. Palgrave Macmillan Limited.
Crane, A. and Matten, D., 2016. Business ethics: Managing corporate citizenship and sustainability in the age of globalization. Oxford University Press.
Deresky, H., 2017. International management: Managing across borders and cultures. Pearson Education India.
Epstein, M. J., 2018. Making sustainability work: Best practices in managing and measuring corporate social, environmental and economic impacts. Routledge.
Glover, D. and Kusterer, K., 2016. Small farmers, big business: contract farming and rural development. Springer.
Gandy, D. L., 2015. Small business strategies for company profitability and sustainability.
Kitching, J., Hart, M. and Wilson, N., 2015. Burden or benefit? Regulation as a dynamic influence on small business performance. International Small Business Journal. 33(2). pp.130-147.
Legg, S. J., and et. al., 2015. Managing safety in small and medium enterprises.
Moir, L., 2014. Managing corporate liquidity. Routledge.