Answer :
Introduction
Project management is the tool of planning and organizing the resources of an organization in effective manner for moving the task to completion. Proper planning, monitoring, controlling support in accomplishing the objective of the entire project. With the help of close monitoring managers can wind up the proposal within stipulated time duration successfully (Cameron and Green, 2015). Present report will discuss the seven phases of DSDM and nine principles of dynamic system development methodology (DSDM) will be illustrated in this assignment.Avail the best assignment help online at best prices. Strength and weakness of different structure will be defined in this study. Essential qualities required of an efficient project manager will be explained in this report. Calculation of lower bound for BCWP, upper bound for BCWP will be done in this study. Elements of change control system will be discussed and a sample change request will be designed in this assignment.
Task 1
1.1 Project and project management
Project can be defined as set of activities that are required to achieve the objective of entire proposal. It may takes few days, months or years to accomplished, that completely depends upon the amount of work involved. It designs by the manager in such manner so that probability of failure can get reduced to great extent (Mills and Gay, 2015). Characteristic of project are described as below:
A project is a collaborative enterprise that involves research and design the activities carefully so that particular aim can be achieved. It can be defined as repetitive or non repetitive functional work for producing the specific project.
It has defined beginning and closing period.
Output of project can be measured by proper monitoring.
Project management is the body of knowledge, skills, tools to the project activities for meeting the needs of proposals. It falls into five group; initiative, planning, execution, monitoring, controlling and closing. The major focus of project manager in on time, scope, quality, risk and cost of completing entire project. The three main phases of project management are designing, do it and develop it.
It is a beneficial tool through which entities can analyze the situation and can prepare plan in such manner so that they can get optimistic result at the end of period. Many times project get canceled before it comes to the final stage. There are many reasons of cancellation such as over budget, time length, stakeholder benefits etc. It is essential to monitor the activities time to time for getting estimated results (Mubarak, 2015). Benefits of sound project management are as following:
Better efficiency in delivered services: Project management supports the project manager in completing the task within time period. As it provides road map so no confusions take place in mid of the project.
Increase risk assessment:As in this manager of the company lined up the entire activities and procedures so risk can get reduce and manager can start the project at the right time.
With the help of this tool managers can successfully complete the task and can gain positive results in the organization.
1.2 Measuring project's success
Success criteria are such standards through which an organization can judge the project. There are several factors on the bases of them, manager can measure its success:
Scope:Each project has its own aim, if it is achieved at the end of time duration then it can be said that project is successful. If the proposal has meet with the objectives then it can be called as successful otherwise it would be failed.
Schedule: It is another criteria through which success or failure of project can be measured. It looks upon the factor whether it has completed on time or not, if not then how far project was from estimated schedule.
Budget: It is major factor that influence the entire proposal. If project has fininshed within estimated budget that indicates that it has gained success but if it went over budget then it will not consider as successful proposal.
Team and customers satisfaction: it is another criteria of measuring success. There are many people those who are involved in the project, they put their best efforts o make it successful. If at the end of project all team members are satisfied with the performance of the project then it can be said that it is successful.
Quality:It is essential to look upon the quality factor, whether actual project has reached to quality standards or not. After the completion also, quality plays a major role it it is maintained then it can be said that it is successful project.
Winter Hungama project
It is an event which is organized by university in festival season. All students, teachers and principals participate actively for making it successful. In this students have designed some activities for the audience such as debate, games, quiz competition. For the entire project, they have decided the budget of £1000, in which £200 is for food, £100 for guest welcome and arrangements, remaining money is allotted for the rest activities. Main objective of organizing this event is to get return on it approx 20% of total investment. Another aim was to successfully complete the event within time duration. To encourage team members so that hey actively participate in the activities (Dell, Newton and Petroff, 2016).
1.3 Phases and principals of DSDM
Dynamic system development method (DSDM) is the tool which focuses on the delivering quick business solutions. It helps to ensure the feasibility of the project before I is created. Seven phases of DSDM are as following:
| | |
| --- | --- |
| Phase | Description |
| Pre- project | It is the initial phase which occurs before the project get officially started. In this stage managers take their decision whether to start it or not. |
| Feasibility | It is the phase in which team members look upon the resources and time period. So that actual viability of the proposal can be evaluated. Research is done quickly so that it does not consume too much time (Müller, and et.al, 2013). |
| Foundation | In this phase managers ensure that project is being understood effectively by all involved persons. So that authorities can set baseline related to technology, standard before the beginning of activities. |
| Exploration | It is a development phase in which team work to explore the project. |
| Engineering | It is the iterative development stage in which solutions of each problems is find out by the manages. |
| Deployment | It is the stage in which project is almost wrapped up. In this team compare the requirements with fulfillment in the projects. |
| Post project | In this project has been created, now it is maintained by the team members. |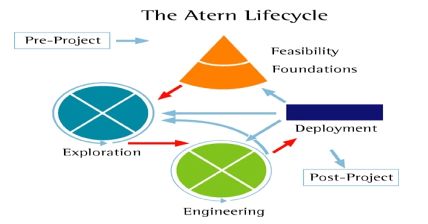 Nine principals of DSDM are as following discussed:
Focus on business needs: It concentrates on the business needs and managers have to focus on business priorities.
Deliver on time: Time boxes are needed to be planned in advance by the team so that they can complete the project on time without any failure.
Collaborate: All team members need to work as a team, it helps in developing better understanding and speed (What is DSDM?, 2017).
Never Compromise on Quality: Quality is the major factor that needs to be focused by the team members.
Build incrementally from firm foundations: Enhance confidence of stakeholders and take timely feedback so that project analyses can be done significantly.
Develop iteratively: it might be possible that managers have to modify the work. They have to confirm that solution is right for particular task.
Communication: Face to face interaction helps to increase understanding and reduce confusions.
Demonstrate control: It is necessary to make effective control and monitoring over the activities so that it can meet with the business objectives.
1.4 Pull the plug on project
Some times project manager has to take cost effective actions that is pull the plug to close the project. It is very difficult decisions for the project manager because I can harm the image of the organization. Staw and Ross has given several reasons why managers have to take such decision and why it is required to be abandoned. Several reasons are described as below:
Nature of the project is the main reason, there are many projects in which some temporary problems are attached. When these issues arise then manager try to end the project before it create major problems (Barry M. Staw and Jerry Ross, 2017).
High closing cost is another reason because in this organization can not get high salvage value.
Establishment of commitment are too well that allow closure to be contemplated.
Psychological factors such as motivation, rewards etc. can create this situation.
Intermittent rewards give a positive sign that overall things can get improved.
Social pressure is another reason that lead pull and plug on project.
Task 2
2.1 Strength and weakness of different structures
For completing a project successfully, organizations adopt some specific structure so that they can finish their project on time with full efficiency.
Functional structure:
It is the type of structure in which project managers follow the tall or hierarchical structure. Manager has technical knowledge and have ability to lead the team. Each functional unit is responsible for its functions and charged components (Knapp, Vangelisti and Caughlin, 2014). Team members need not to report to different authorities, they all report of one single functional manger.
Strength
It is very beneficial for the small projects because managers can make effective control over their team members and can allot required resources to them.
Access to the experts are very easy because they all work in the same functional area.
In functional structure as all components are arranged in systematic manner so whenever any problem arise then it is easy to get everyone together for resolving the problems of any project (DuBrin, 2015).
As all persons those who are involved in the project have equal education and they are expertise in their field so project can be completed on time and can be able to accomplishing its objective.
Weaknesses
As in such type of project structure each unit pay less focus on the actual project and to fulfill their basic needs responsibility towards the project is being ignored by the project team.
There is limitation as project manager can not have access to outside people of their functional division.
As each component members perform their own work and they are loyal towards their department, they do not concern about entire project that may create conflict situation in the organization (Burke and Barron, 2014).
Project based structures
It is the structure in which company focus on creating an individual team for specific project and management of this team is separated from other functional units of the organization.
Strength:
Project manager is completely responsible person for the entire proposal and all members report to the project manager and multiple leadership is being ignored.
All project team members work with full power, and cohesion, they share their views and complete the project on time (Snell and Brown, 2014).
Weaknesses
As if the firm is engaging in many projects, then there is high chances of duplication of efforts.
Hiring separate team for single project is an expensive method , it is only possible in the big budget projects.
Matrix structures
It is the mixture of functional and project based structure. In the functional matrix, functional managers have more power to take any decision as compare to project manager , whereas in the project matrix power is in the hand of project manager.
Strength
Resources can be utilize effectively by sharing it in multiple projects.
As all members use same method for the different projects so it is easy to move from one to other project by the team members.
Weaknesses
Conflicts can be arise any time, members may fight for resources or others.
As in this, managers have to coordinate with other different departments so decision making may take long time (Verburg, Bosch-Sijtsema and Vartiainen, 2013).
2.2 Difficulty faced by project manager
There are several challenges which are faced by the project manager:
Unrealistically deadlines: When project manager has to deal with IT project then it is necessary to do market research and they have to test the software many time until it gives accurate results. It is difficult to complete IT project within short period and when company gives unrealistic deadline then it creates difficulty for the project manager (Hwang and Ng, 2013).
Insufficient team skill: As in IT projects it is essential to have extra ordinary technical skills in the team members. So that they can perform their work significantly. But if employees are not having sufficient skills then project manager has to face challenge because it is not possible to train them during the project, if manager give time for training then individual will fail to meet deadline.
Undefined goal and vision: It is another challenge for the project manger at the time to control the IT projects. If requirements of consumers are not clear then individual will not be able to define the objective or goal of the project (Head and Alford, 2015). That would enhance the chances of failure. So in such situation difficulty creates for the project manager and individual has to control this condition smartly.
2.3 Qualities of project manager
Project manager can be called efficient if the individual have some qualities:
Good communicator: Project manager has to coordinate with the team members and have to circulate necessary information on time to them. It is essential that the person have communication skills otherwise, person will not be able to make other understand about the project goal.
Integrity: Individual needs to be honest, loyal towards the organization. Project manager should focus on maintaining ethical standards (Verzuh, 2015). That would help in completing the project significantly.
Problem solving: Many times sudden problems take place in the middle of the project, in such situation it is necessary that project manager find appropriate solution and complete the tasks with efficiency.
Look forward:Forecasting capability is the essential symptom of efficient project manager. If individual is able to forecast the future activities then person will be bale to minimize the failure risk. That would help in accomplishing the project on time.
Experience and knowledge:It is necessary and sign of good project manager. Individual needs to have knowledge about the field and needs to have experience of the same. By this way manager will be able to complete the project successfully.
2.4 Building a efficient project team
To complete the project on time and to accomplish the real goal of the proposal it is essential to have support of effective team members (Verzuh, 2015). An efficient project team can be build by following ways:
Recognition of power of team work: Project manager has to recognize the actual power of team work. They have to look upon the team working by this way goal of the project can be accomplished.
Selection of right people: If the project is of IT then manager needs to include technical experts, whereas if project is of construction then individual needs to include engineers in the project. By this way team members will be able to perform their duties well and that would help in successfully completing the project.
Delegation:Delegation of authorities will help in building an efficient team for the project. Managers can work with the team members so that they perform their work significantly and minimize their mistakes (Head and Alford, 2015).
Share calendars: As manager has to make them aware with the deadline so that all members focus on it and they perform their duties well and complete the allotted task on time.
Monitor progress: It is another step in which project manager needs to monitor the working activities time to time so that their mistakes can be identified immediately and manager can change their responsibilities effectively. By this way right person will do right job that would help in completing the project with quality (Burke and Barron, 2014).
References
Burke, R. and Barron, S., 2014. Project management leadership: building creative teams. John Wiley & Sons.
Cameron, E. and Green, M., 2015. Making sense of change management: a complete guide to the models, tools and techniques of organizational change. Kogan Page Publishers.
Dell, A. G., Newton, D. A. and Petroff, J. G., 2016. Assistive technology in the classroom: Enhancing the school experiences of students with disabilities. Pearson.
DuBrin, A. J., 2015. Leadership: Research findings, practice, and skills. Nelson Education.
Head, B. W. and Alford, J., 2015. Wicked problems: Implications for public policy and management. Administration & Society. 47(6). pp.711-739.
Hwang, B. G. and Ng, W. J., 2013. Project management knowledge and skills for green construction: Overcoming challenges. International Journal of Project Management. 31(2). pp.272-284.