Answer :
TASK 1
Can it be argued that either nature or nurture or both, are responsible for specific aspects of Isabella and Genie's cognitive and linguistic capacities?
It is a well known fact that states that both nature and nurture plays a significant role in the overall development of a human being with a special context to children. It is where development of individuals usually begins from the very young age with a major role of their parents and native surroundings around them. It is thus with a leading reference to the development of children where it is largely focussed upon their cognitive and linguistic evolution (Brown and Jones, 2014). It is together in accordance to some profound developmental psychologists who have clearly stated that the childhood is an apt period of development in the entire lifetime of an individual with some leading changes that takes place in there lives. However, a developmental study is composed of some broad conceptual areas that involves interpersonal, biological, cognitive and intellectual development of children. The below report is based upon a similar developmental study of two feral children named Isabella and Genie. Wherein, both of them have suffered with a similar state of development that severely lacked the contribution of both their accompanied nature and nurture.

It is where the feral children are those who are genetically human beings but have always thoroughly lived away from any humanistic upbringing at a very adolescent age. As a result to which, they have less or no almost no such experience of human-like care with lacking social behaviour and a departed emotional contact with no sense of human language as well. These children are however confined by the humans themselves with a major involvement of their parents who does so as a way of neglecting the child due to any sort of physical or mental impairment in them (Davis, 2016). Consequently, they are either bought up by animals such as dog, etc. and lead their lives in isolation at some wild environment. There existed several cases of feral child where the present scenario is together based upon such feral children namely Isabella and Genie to compare between the role of nature and nurture in their developmental phase. It is with another fundamental consideration to assess whether both these elements have an equal contribution in the cognitive and linguistic evolution of these children or are different in some way.

It is thus on referring to the foremost case of Isabella where she was discovered surviving in an old and darkroom along with her mother who was deaf and mute. Her mother was the only person with whom she could have interacted but even after a long term period of almost seven years, Isabella was simply unable to sense any sort of linguistic sense with no recognition of speech at all (Rollo, 2016). Wherein, she only learnt to make noises so as to interact by completely depriving the period of learning to communicate. Therefore, on discoursing about the role of nature and nurture in this particular case of Isabella, it has been argued that nature and nurture both have an equal contribution over here. It is where nature defines those attributes of an individual that are transmitted from origin and hence depicts an inherited trait where Isabella was also thought to be deaf and mute from birth like her mother.

Whereas, later investigation by the authorities have proven it to be an erroneous perception where Isabella after receiving an intense training have started speaking. This has presented yet another argumentative fact where nurture was hereby represented to be a more responsible factor that duly affected the developmental phase of Isabella in an atrocious way (Zickler, 2014). It is on the basis of some later discovered findings when Isabella at her age of 7 years was mentally founded to be of only 19 months old where after 2 months of training she later started to frame logical sentences and after a year, she started learning to read. This showed a prior existence of deficit attention by her mother to develop her in a general way like commonly the humans do by interacting with the outer world. Subsequently, it took around 2 more years to normalise the IQ level of Isabella after she completely started catching up with her peers.

However, on referring to yet another case of Genie who was a severe case of Critical Period Hypothesis that was discovered in the year 1970 where this girl was seriously dealing with an ignored and abusive state of life (Beecher, 2016). It was mainly due to her parents who never tried to interact with her and instead locked her in an isolated room. Genie also never socialised to any outsider and was found to be tied in a terrible position in a dark area. She was also not able to walk in a proper manner by together not being able to talk and consume and was only able to utter small phases like "stop it" and "no more", etc.

This discovered the fact of child abuse from which Genie was suffering from a very long time and thus depicted a major role of her parents behind it. It has in turn reflected a major contribution of nurture more than nature in developing a child where here in this particular case, Genie was a genetically a healthy child (Beddoe, 2014). However, a deficit and neglected nurture was a prime reason behind her mentally ill situation where the left side of her brain completely stopped working. As a result to which, she entirely lost her learning ability by not being able to learn any language. This showed that such derelict nurture of Genie have largely affected both her cognitive and linguistic skills to a great extent.

It is therefore on comparing both these cases, it has been found that nurture has a greater contribution in the developmental phase of a child at their early stage. It is where both these girls were not challenged by their respective nature's and was able to lead a natural life like humans (Beddoe, 2015). However, an inadequate nurture by their parents have resulted them to lead a destructive life where Isabella was a successful case and was found before her stage of puberty that in turn assisted her to get back to a normal life with an active sense of learning. Where in another case of Genie, it was found that she completely lost her learning power due to an assaultive nurture by her parents that have directly exploited her learning capacity for the entire life. As a result to which, Genie is till date unable to master the basics of her language by not even being able to structure it in a proper way. Whereas, she later took part in several types of tasks like an individual having an active brain where it in turn reflected a shocking revelation for the scientists who found that her working despite of an abstracted brain. However, Isabella has a drastic change in her both cognitive and linguistic development with several positive developments where she enhanced her vocabulary by learning around 1500-2000 words within 7 months of time. It was with more such evolutions despite of a severely delayed state of development where she ultimately reached to a normal developmental level.
TASK 2
Childhood survivors of the Holocaust and its effects on their later development
Holocaust was used to describe a sacrificial offering burned on the altar. From historical point of view, the word has taken on a new and horrible meaning which depicts the mass murder of around 6 million European Jews by the German Nazi regime during the Second World War (Prato, 2016). Throughout the Holocaust, Jewish people suffered in numerous and various ways as a part of the Nazi plotted final solution. This was made during World War II which systematically eliminate the Jewish people in Nazi occupied Europe. Holocaust have suffered a lot because Nazis used to kill the entire family members.

However, the study has been describing the effects of Holocaust on later development of the child and along with that discussion has also been included regarding different theories that are concerned with the development of Holocaust (Wardi, 2014). Moving on to theoretical aspect of Ekrison's psychological theory of development, the impact of external factors on parents and society on personality development from childhood to adulthood is being analyzed. Thus, each of the stage has been describing the effects of Holocaust on early development.
1. Infancy: Birth – 18 months old
This dimension of the theory describe the relationship between basic trust and mistrust. The theory states that during the first and second year of life, the major emphasis is on the mother and father's nurturing ability and care for a child (Park And et. al., 2016). The theory states that a child who gets proper care, trust and security from the family members develop positive attitude respectively. However, if a child does not experience such things, definitely it leads to development of insecurity, worthlessness and mistrust. These aspects would have more developed in children because of the effects of Holocaust.
2. Toddler/ Early childhood years
At this stage, the child has the opportunity to build self- esteem and autonomy and he or she usually learns new skills. Thus, a well-cared child has surely developed need for autonomy and self-esteem (Yehuda And et. al., 2014). However, sufferers of Holocaust might have developed defiance, temper tantrums and stubbornness. Thus, children tend to be vulnerable in this stage.
3. Preschool: 3 to 5 years
This staged defines initiative vs. guilt; thus stating about the suffering of children due to Holocaust, it can be said that they might be developing social exclusion (Felsen, 2017). The ratio of natural desires keep on changing; therefore sufferings of Holocaust have created guilt on the children because they have lost their family.
4. School-age children
The stage defines industry vs. inferiority and during this stage, children are capable of learning, creating and accomplishing numerous new skills and knowledge; thus it is a sense of industry (Figley, 2013). This is a social stage of development; however sufferings of Holocaust have developed a sense of unresolved feelings. Therefore this could develop serious problems in terms of competence and self-esteem.
5. Adolescent
This stage shows that development now depends primarily upon what a person does. However, the survivors of the Holocaust would have to struggle to explore own identity at the time of interacting with people (Yehuda And et. al., 2016). Since, they are the sufferers of Holocaust, hence they have to put several attempts to develop a sense of morality.
6. Young adult
At this stage, people tend to seek companionship and love and this can also drives them to start their own family (Heilala And et. al., 2014). However, the early survivors of Holocaust must feel isolated in this situation because of lack of companionship and love. However, at the same time, this must have developed a sense of social isolation among the survivors of Holocaust.
7. Middle-aged adult
At this stage, career and work are the most important things and at this stage, people take on several responsibilities and control (Luckhurst, 2013). However, the survivors of Holocaust must experience inactivity and meaninglessness as this is a common fear that develops in this stage.
8. Late adult
Survivors of Holocaust may have a sense of despair during this stage which could also reflect experiences and failures. They may also fear death as they struggle to find a purpose to their lives.
However, on the other hand in this respect Abraham Maslow's theory can also be applied which shows different needs of human beings at different stages.
Biological and psychological needs includes air, food, drink and shelter and meeting such needs only leads the person to shift towards the next need. However, early survivors of childhood must not be able to meet all such needs because of the Holocaust.
Safety needs of survivors of Holocaust did not meet and they could also feel insecure because of lack of stability and freedom.
Love and belongingness needs generates the requirement of friendship and intimacy; however the survivors of Holocaust would not be able to trust anyone because of the Holocaust. Thus, this might bring isolation among them (Alexander, 2013).
Survivors of Holocaust would not be able to focus on earning self-respect as they might have the feeling of fear in their mind. They might also feel dominated in this situation because of sufferings of Holocaust.
Last is the self-actualization need that aids in realizing personal potential, self –fulfilment and personal growth. Lack of satisfaction in this stage can also bring several issues and survivors of Holocaust would have experienced challenges because of lack of self-potential and achievement aspects.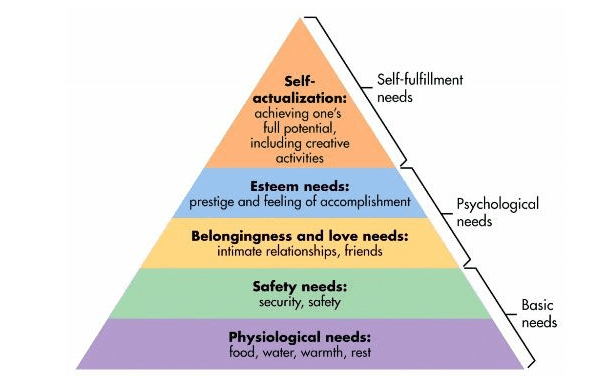 Thus, on the basis of entire discussion, survivors of Holocaust would have a pessimistic impact on their development and this can affect their stages of development.
References
Alexander, J.C., 2013. Trauma: A social theory. John Wiley & Sons.
Beddoe, L., 2014. Feral families, troubled families: The spectre of the underclass in New Zealand. New Zealand Sociology.
Beddoe, L., 2015. Making a Moral Panic–'Feral Families', Family Violence and Welfare Reforms in New Zealand: Doing the Work of the State?. Moral Panics in Theory and Practice: Gender and Family.
Beecher, D., 2016. Adapted Brains and Imaginary Worlds: Cognitive Science and the Literature of the Renaissance. McGill-Queen's Press-MQUP.
Brown, L.J. and Jones, P.E., 2014. Bringing Back the Child: Language Development after Extreme Deprivation (Children and Childhoods 4). Cambridge Scholars Publishing.
Davis, R., 2016. Piers Plowman and the Books of Nature. Oxford University Press.
Felsen, I., 2017. Adult-Onset Trauma and Intergenerational Transmission: Integrating Empirical Data and Psychoanalytic Theory. Psychoanalysis, Self and Context.
Figley, C.R., 2013. Trauma and its wake (Vol. 1). Routledge.