Answer :
Introduction
A project is always in temporary nature where its beginning and end time is defined with its resources and scope. This will includes the specific set of operations which are designed in such way which helps in accomplishment of desired goals. Project management plan includes the activities relating to performance of project in more appropriate manner through consideration of the inputs received from project team and stakeholders. Such plan is a document which which summarises hoe project is completed, controlled and closely monitored (Ashleigh, Ojiako, Chipulu and Wang, 2012).
In the present report explain about, project initiation document, Risk Register, preparation of project plan. Also, importance of quality risk management plans and its potential impact upon project.
Task 1
Project Initiation Document
This document includes the information about starting of project and business activities. It is considered as initial stage where plan are prepared by project manager and start their business operations in appropriate manner. Under this, project manager has the duty is to formulate effective actions and strategies which helps in operation of business functions under decided time period. The different aspects which are included in project initiation document are defined below:
Defining about project and its scope
Justification about the project activities
Secured financing about the project, If necessary
Defining of the duties and responsibilities of teams involved project functioning
providence of effective information to people which is need to be productive and relevant from the initialisation of project.
The different questions which are in the form of what? Why? Who? How? When? Need to address while formulating effective project initiation document. There are many companies having their own template regarding Project Initiation document. Such organisations are known as project driven companies (Braglia and Frosolini, 2014). All the information which is present in PID is need to be clear, relevant and result driven. Project initiation document has further classified into four parts which are mentioned below:
Overview about project
The present project is very important in nature which includes about the renovation of existing facilities in college for the purpose of creation of positive educational environment. In this regard, QAHE is planned about refurbishment of their teaching rooms and computing labs in the London campus and Birmingham campus. The main objective behind this is to ensure that staff is working in excellent working environment where students have access to the latest technologies which provides their support in further studies and teaching. This will includes about the up-gradation of new hardware, software and network infrastructure. There is also need to make changes in classrooms for ex., furnitures, IT support desk, local IT support etc. To make such changes in effective manner, project manager has the duty is to understand about budgeted capital which is needed for completion of whole project on time (Bucero and Englund, 2015 ).
Budgetary information and Timescale
The preset project is about bringing up of innovation in college campus and classroom. It is important for creating excellent learning environment for students and staff members. The idea of renovation of teaching and computer labs in University takes the education at next level. This allows the students is to use new innovative technologies for enhancing their skills and capabilities. The budgeted cost which is analysed for refurbishment of computer labs is around £ 65000. It observed that many thousand pounds are also need to bring new hardware's, software's and network infrastructure (Burke, 2013).
The time period which is needed for refurbishment of teaching and computer labs and improvement of new hardware's and software's is around 3 months. It is important for project manager is do cost volume analysis before starting of any of the activities. Such analysis helps in identification of the cost which is associated with performance of particular projects and the profits which are ascertained in future. It provides the opportunity to ascertain the strengths and weaknesses which are associated with completion of project.
Management of risk is important aspect which helps to attain success. It provides the opportunity for determining the complexity which is associated with the activities involved in project. In implementation of new software's need to evaluate secure code, cyber risk and other authentication procedures at early stage of planning.
Objectives
There are large number of objectives which are associated with the performance of present project of the refurbishment in London and Birmingham campus. Such different objectives are mentioned below:
Establishment of improved teaching and computing labs
Creation of excellent learning environment
Access to latest technologies to students for support in their studies and learnings
Development of new hardware's, software's and network infrastructure
To make improvements in IT support desk
Approach and support of different individuals
It is not possible for achieving the objectives without the help of well trained individuals. The different individual which plays an important role in performance of the different activities in a project includes project manager, sponsor, support team, IT developer etc. All the different personalities have their different roles and duties. The main duty of sponsor is to ascertain the amount which need to bring such innovations (Fabozzi and de Nahlik, 2012). On the other hand, project manager has the duty about formulation of plan and management of whole teams in effective manner. Their main aim is to manage the whole activities in such a manner that target is accomplished within stipulated period of time.
The approach which is used for dividing the whole activities project is known as Gantt chart. In this regard, HR team of University has the role is to manage the resources in more systematic manner which helps in controlling if the activities in more appropriate manner. They also provides the function regarding development of effective communication channels.
Stakeholder analysis
This stage includes the identification of different stakeholders which have interest in the activities of university. The main purpose behind evaluation of stakeholders is about their effective management (Hagen and Park, 2013). It is the duty of project manager is that not overriding the interest of any stakeholders through make changes in the existing facilities of college. The different stakeholders which are associated with the working of university are students, staff members, trustee, government bodies, dean of college, supplier of equipments etc. Garbing the interest of all stakeholder helps in determination about the successfulness of their future project. Their is huge impact of such analysis in effective decision-making processes and attains their support in different functions related to project.
Q2: Presentation of project plan by using Gantt chart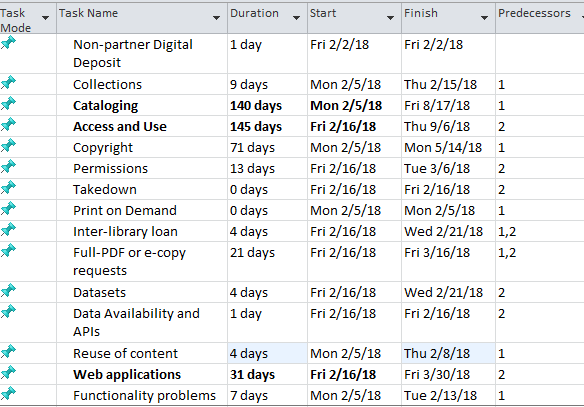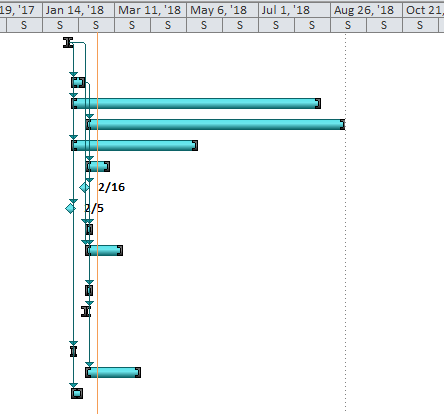 Q3: Importance of risk management plan and there assessment
There are various types of risk which are related with any business plan. The QA is planning a full refurbishment of their teaching rooms and computer lab that is operating is London campus. The plan of the owner of institution is to provide more safe and excellent learning environment and to access to latest technology to support its studies and other related aspects. Some of the risk those are associated with building of new lab and rooms are needed to be bear by the company.
Registration of risk: It has been found that any given project plan is having uncertain kind of situation that is being responsible for analysing both negative and positive impacts at the same point of time. A risk evaluation is a more difficult process that could make plenty of influences on productivity of any institution. This seems to be an effective procedure of formulating options and actions which will be useful in order to increase maximum opportunities for the institution. It is decreasing pressures to a ongoing project aims so that maximum changes of profit can be enhanced (Kerzner and Kerzner, 2017).
Mitigation of risk: It is known as one of the effective process by which managers uses to control or reduce adverse effective that are arises with the implementation of new projects. It is systematic reduction in accordance of exposure to a risk or likelihood of their occurrence. This can reduce various types of risk that could affect a number of areas such as increase in staffing or eliminating scope in near future.
Contingency: It is a kind of situation which is related to a service of project team to think early in case of taking any actions if any kind of risk arises without giving warning. This can be performed by implementing more reliable strategies which are crucial in future planning of institution. This will include various aspects those are related with risk activities. It is used to define actions process that is to be taken in order to analyse total risk which are being occur during setting up of a new computer lab and rooms.
Prior mitigating prediction: This seems to be an effective aspects of evaluating risk while formulating valuable description a company used to make estimation for the risks probability and make impact in accordance of present project aims and objectives. It would examine proactive mitigation actions that can eliminate possibility of risk and their impact through addressing source of risk origin (Lock, 2012). Current risk exposure assume that the risk is accepted with no any particular action in needed to be taken in that particular resources. It can be determine all orders that are being made as per the instruction of chancellor of cited university. It will be having proper planning to risk mitigation action that are to be related with individual risk that is associated with total cost, time and proper utilisation of resources in appropriate manner.
Question 4:
(a):
In every project planning, it is necessary to have a well organise risk management plan. This will be assist project managers to prepare estimated impacts and that define responses to their problems. This would assist in both identification of potential risk and to evaluate overall risk that are present in any project. A risk management plan is being made to minimise specific impacts of risk that are present in formulation of latest computer lab and rooms of university. Apart from this, it has been correctly stated that precaution is better than cure. This assume to be follow in right manner so that chances of mistakes can be managed and controlled before they making impacts on the overall performance of project (Maltzman and Shirley, 2012).
Project risk mitigation plans are said to be an essential aspect which would evaluate, forecast and employ to answer all necessary question those are related with a diversified issues. A well-equipped project risk management plan would address all unexpected problems which emerge as an effective planner that is having specific consideration of all essential mentioned situations that is useful to incorporate the project plans. As another project, this can be known as fighting is not taken account as more effect ways which would be cause detrimental damage to extra phase in their entire project life. The project risk management plan at all time consists of various characteristics and elements. Some of them are discuss underneath:
Process: This is said to be whole process which will be used to consider during the time of determining, assessing and analysing crucial aspects through using project life cycle methods.
Budget: There is always said to be trend which related with the trend for incorporating any project cost, as if the project begins, there are various types of points in which crucial changes in needed to be done. The tools which is associated with all these modification are required to explained as per the project risk management plan (Ramazani and Jergeas, 2015).
WBS (Work Break down structure): This seems to be an effective structure which is to be made before making any planning for the projects. It would be covered all important members those are associated with a projects are mentioned under this WBS. The primary reason for preparing WBS is to divided tasks and activities into small units.
Risk register: It is necessary to make proper registration of all essential feature that are arises in a given project management plan (Stoshikj, Kryvinska and Strauss, 2014).
Roles and responsibilities: This is important to make use of appropriate methods that can assist in evaluating overall risks that are present during planning process. The project managers role is to make prior planning in order to mitigate overall risk factors that are present in any business plan. It is necessary to make reporting layout in a particular situation for encountering risk that are effectively helpful in increasing chances of getting more valuable outcomes to an institution or college.
Categories of risk: There are various types of risk categories which is focused on overall development of institution. It has been determine that various risk factors which is not fixed would be having various positive and negative effects on overall business aims of a given project.
It is the obligation upon the risk manager is to identify the risk which are associated with operation of project. The main objective behind such appraisal is reduction in the amount of risk.
Risk management planning: This includes the activities related to determination of approaches and strategies which helps in management of risks.
Determination of risk: This includes the process about identification of actual risks and the consequences behind their presence.
Qualitative risk analysis: This analysis helps in ascertaining the impact of risk on the performance of whole project. In this regard, need to prioritise risk on the basis of their nature for adopting effective approaches.
Quantitative risk analysis: Under this impact of risk is analysed in quantitative terms.
Risk response planning: It is the planning under which different options are identified for controlling of the risks in more appropriate manner (Walker, 2015).
Risk monitoring planning: This includes the process of monitoring through use of project life cycle.
(b)
In the process of performing of the different activities of project, if some issues are arise then it has negative impact upon such functioning. It is the duty of project manager is to consider the risks but if it is ignored then it is not possible to succeed in project.
Computerised system is one of the effective medium which has positive and negative impact upon the activities of project depends upon the capability of management. With the use of computerised system, it is possible to perform multiple things in a single time. It helps to take the benefits from the different options like internet also. There are different strengths and weaknesses behind the implementing PRINCE2 are defined below:
Strengths: The major strength of this system is that it helps in the businesses is to improve their activities through use of portable device of communication and application of the mode of internet which improves the working capacity of staff members. It helps in communication of the progress time to time and enabling the staff working with higher efficiencies. It provides the opportunity regarding learning of new things through use of different methods (Ward and Daniel, 2013.).
Weaknesses: One of the major weakness which is associated with this method is about the data and information which present on internet. There is frequent changes are happen in computerised systems as per the change in technologies. So, need to bring rapid changes in their procedures in frequent interval of times. There are many health related problems are associated with the use of such system which includes eye strain, skeleton problem etc.
Conclusion
It has been concluded from the above report that, whole project is related to the refurbishment of the existing facilities at University for creation of positive educational environment where students have opportunity to use innovative technologies to improve their learnings. For effective performance and completion of project need to determination of risks, so the objectives should be accomplished within time period.
References
Ashleigh, M., Ojiako, U., Chipulu, M. and Wang, J.K., 2012. Critical learning themes in project management education: Implications for blended learning. International Journal of Project Management. 30(2). pp.153-161.
Braglia, M. and Frosolini, M., 2014. An integrated approach to implement project management information systems within the extended enterprise. International Journal of Project Management. 32(1), pp.18-29.
Bucero, A. and Englund, R.L., 2015, October. Project sponsorship: Achieving management commitment for project success. Project Management Institute.
Burke, R., 2013. Project management: planning and control techniques. New Jersey, USA.
Fabozzi, F.J. and de Nahlik, C., 2012. Project financing 8th edition. Euromoney.
Hagen, M. and Park, S., 2013. Ambiguity acceptance as a function of project management: A new critical success factor. Project Management Journal. 44(2). pp.52-66.
Kerzner, H. and Kerzner, H.R., 2017. Project management: a systems approach to planning, scheduling, and controlling. John Wiley & Sons.
Lock, M.D., 2012. Project management in construction. Gower Publishing, Ltd..
Maltzman, R. and Shirley, D., 2012. Green project management. CRC Press.
Ramazani, J. and Jergeas, G., 2015. Project managers and the journey from good to great: The benefits of investment in project management training and education. International Journal of Project Management. 33(1). pp.41-52.
Stoshikj, M., Kryvinska, N. and Strauss, C., 2014. Efficient managing of complex programs with project management services. Global Journal of Flexible Systems Management. 15(1). pp.25-38.
Walker, A., 2015. Project management in construction. John Wiley & Sons.
Ward, J. and Daniel, E.M., 2013. The role of project management offices (PMOs) in IS project success and management satisfaction. Journal of Enterprise Information Management. 26(3). pp.316-336.
You May Also Like:
BA4F05 Managing Business Project Level 4 Business Management
Unit 2 Film Analysis - Higher National Diploma in Hospitality Management