How to Write an Admission Essay for Your Dream University?
03 Feb 2020
1309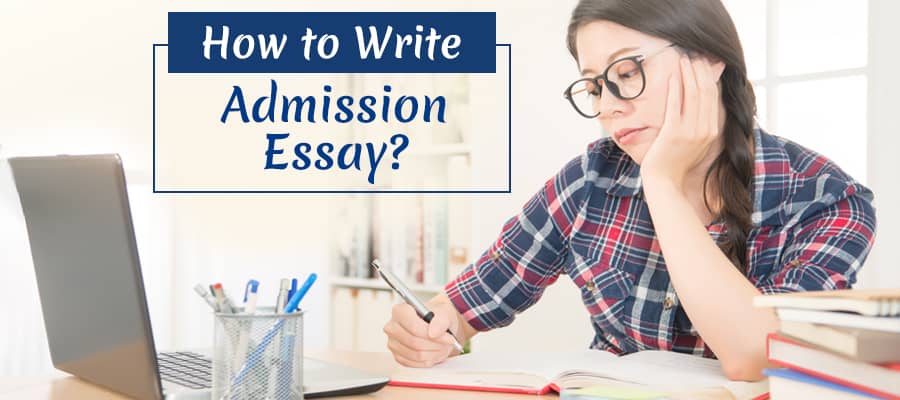 Students already know about writing an academic essay that includes an introduction, 2-3 body paragraphs, and a perfect conclusion. But if we talk about writing an admission essay for your dream university, then you should make it worth reading. To answer students' query of 'How to write admission essay', the experts of the Assignment Desk have prepared this blog. Here, they suggest including specific points which explain your personality, character, abilities, etc. It is just students have to be very clear about all the things which they are going to write in their essay.
Every university admission officers look for an essay that can convey students' background and make them unique from others. Take a moment and think about the qualities which make you distinctive and worthy of being enrolled in your dream university.
You may also like: How to Write a Personal Statement?
To do the same, students are advised to write the story which no one else can tell.
1. Tell Your Story
To impress admission officers, you need to be honest while telling your story. It could be an experience that certainly had an impact on your life or something which is essential for you. Students should include an experience of their life that has changed them, changed their thinking about something, or even set them off on a particular path that was unexpected.
Experts' Tip: As this is the beginning part of your essay, try to hold the interest of the admission officer by including all the convincing points. For this, you need to go an extra mile and research about the topic in detail. This will help you in gathering all the effective points all together. It will certainly make you different from every other student out there.
2. Brainstorm for Unique Ideas
While writing an admission essay, students should brainstorm for unique ideas. We all know that coming up with fresh, new ideas is not at all easy. You can attract the admission officers by telling them about something which you have done in a unique way to solve anything. The way you have helped someone will reflect the helping nature of yours. When you do this, officers will get to know about you and your behaviour towards anything.
Experts' Tip: While brainstorming, you need to emphasize more on the answer to the question that has been asked in the essay. When you do this, you certainly turn on all your creative and innovative skills that help you in coming up with a unique and effective solution. The way you approach to solve something is what most of the universities admission officers are looking for. So, try not to copy anything in the essay. Write in your own words; be genuine to yourself and the university as well.
3. Draw an Outline
To write a good admission essay, students should make an appropriate plan in advance. After they brainstorm and let the officers know about their character, they should also tell their story. By seeing the outline of the essay, they get an idea of what the essay is going to be about. So, it is always advisable to write the essay in your style or tone. This will create a difference in the mind of the officers, and they might accept your application.
Experts' Tip: Whenever you are planning to write an essay, whether it is for any use, be it for getting admission to your dream college or for any other purposes. To do the same, you should jot down almost every possible information. It will make an exact path that you need to follow and achieve what you want. So, always try to plan first and execute later.
4. Write the Essay
Right after creating an outline, it is time to begin the writing process. Students should not make it complex, but keep the writing focus narrow and personal. This will help in engaging the officer in your essay's viewpoint. While writing, you should start with an effective and connecting introduction with an appropriate conclusion as well. It will help you in achieving the goal that you had targeted even before starting with your writing.
Experts' Tip: Start with the main idea and follow it till the end of the essay. You should also try to be as precise as you can while writing as it will help the officer know you in a better way.
5. Proofread Your Essay
When you are done writing your admission essay, it is important to get it to proofread from an authentic source. It could be an essay writing service provider, teacher, friend or a family member. The one you trust the most is the best fit to proofread your essay and make it error-free. When you submit a flawless essay, the probability of getting yourself enrolled in your dream university gets higher.
Experts' Tip: While writing the admission essay, always maintain the smooth transitioning and try to avoid making mistakes. This will help you in having negligible errors while doing proofreading. It will lead you to score the grades you want.
If you refer to these above-mentioned points, they will surely get admission to their dream university. All they have to do is to be genuine and write from scratch mentioning every single point that has positively impacted their life. It will help the admission officer know them better. In case you need any further assistance then you can take insight into the process essay that too in just 5 easy steps. It will be going to help you write your admission essay.
All the best!
FREE Tools
To Make Your Work Original
FREE Features
Topic Creation

Outline

Unlimited Revisions

Editing/Proofreading

Formatting

Bibliography
Get all these features for
USD 84.3FREE